2019(20) Session Events
Climate Emergency Declaration Movement
Climate Emergency Declaration Movement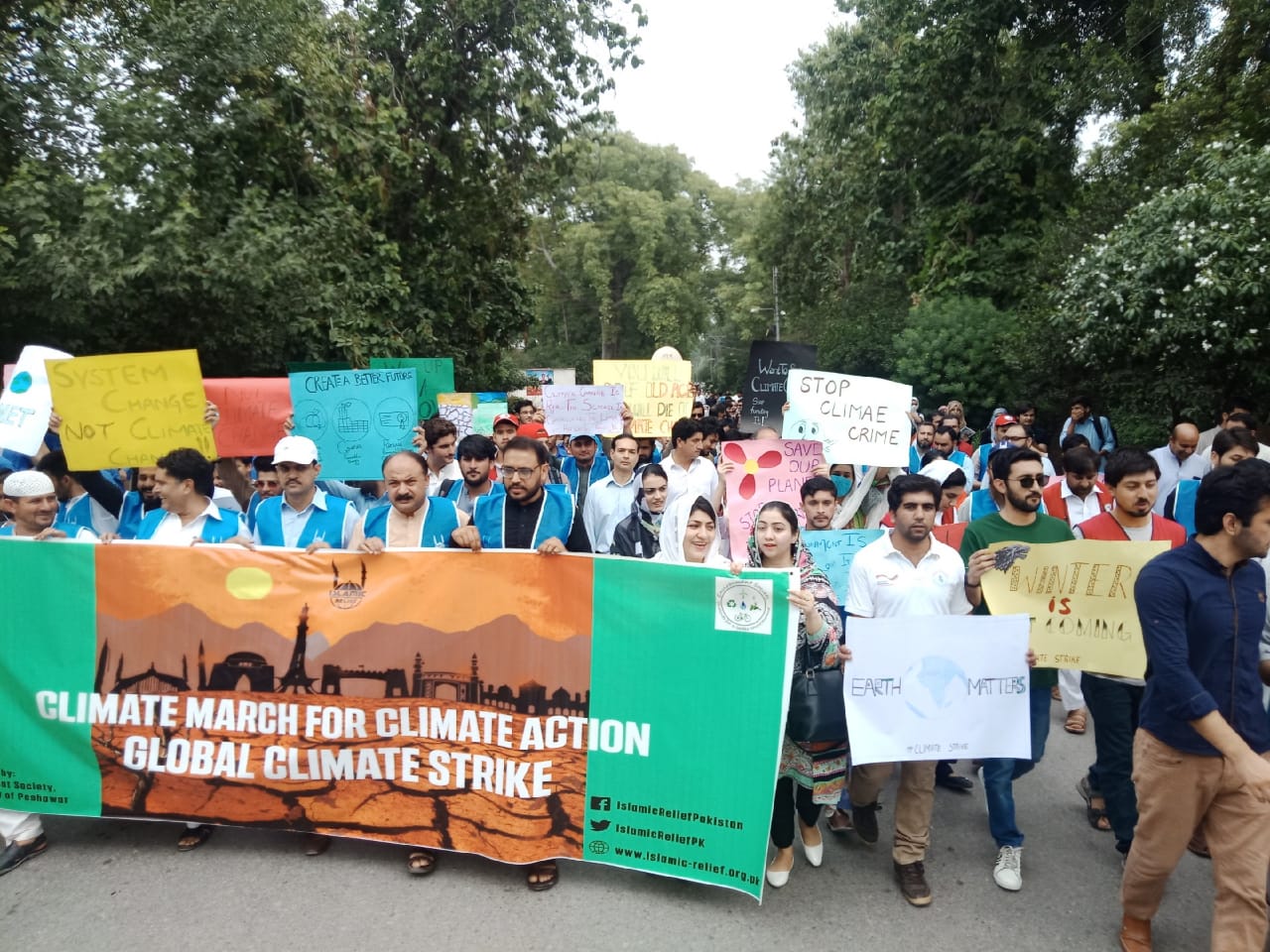 On 20 September 2019, the Environment Society initiated a movement to create awareness and to convince the government to declare a climate emergency in the country.
Climate March for Climate Action was organised by EnvSoc, in collaboration with its partners, to show solidarity with the 'Global Climate Strike' during the proceedings of the United Nations General Assembly, initiated by Greta Thunberg (https://en.wikipedia.org/wiki/September_2019_climate_strikes) and Climate Action Pakistan (https://climateaction.pk/).
In this massive climate action walk, that brought together scores of people including students and teachers from the academia, members of government, NGOs and civil society, the government was urged to declare a climate emergency. This was reported in The Dawn and here is the URL:
Pictures of the event can be viewed in the Gallery section. Here is the link:
The event was registered with https://350.org/ and it was part of the the protests took place across 4,500 locations in 150 countries.