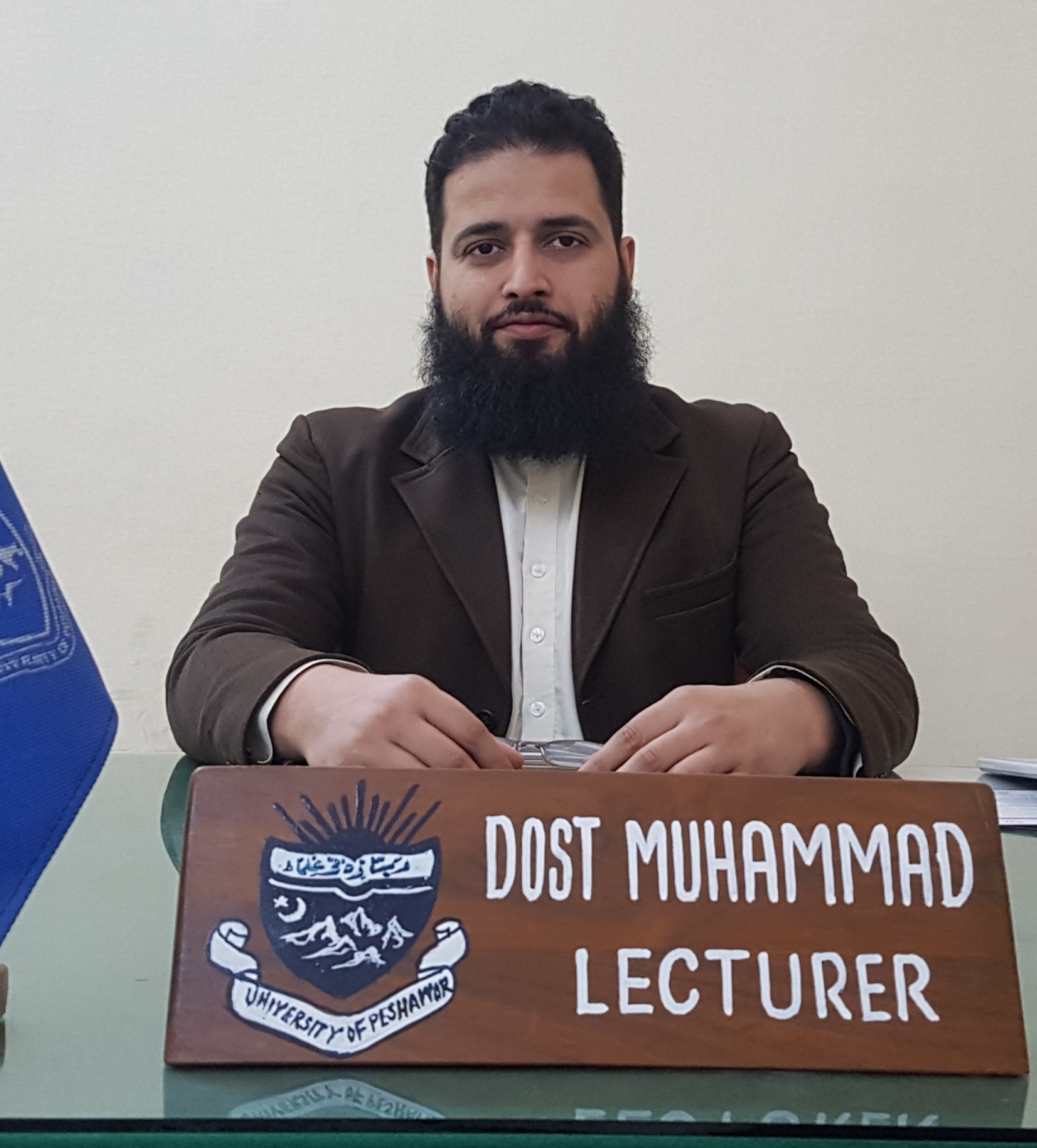 Dost Muhammad
MS , Institute of Management Sciences, Peshawar (2014) in Finance
Research Interest:
Telephone:
03139553907
Dost Muhammad joined the faculty of the Quaid-e-Azam College of Commerce, University of Peshawar in 2016. He is currently lecturer of accounting (BPS-18). In addition to his academic position, he also serves as the editor of QACC Newsletter and focal person for official webpage of the college on official web-portal of the University. He has taught in a variety of courses in the college's BS-Commerce, M.Com, and Master HRM education programs.
He holds great academic achievements with two gold medals and one silver medal in his academic career. Despite teaching, he is a trainer, motivational speaker and counselor. He has more than ten years of experience in the academia.
He is a highly ambitious teacher with the vision of imparting quality business education free of cost to the students of Pakistan and believes to contribute to the socio-economic development of the country through imparting quality business education.