UN Corner Established at the University of Peshawar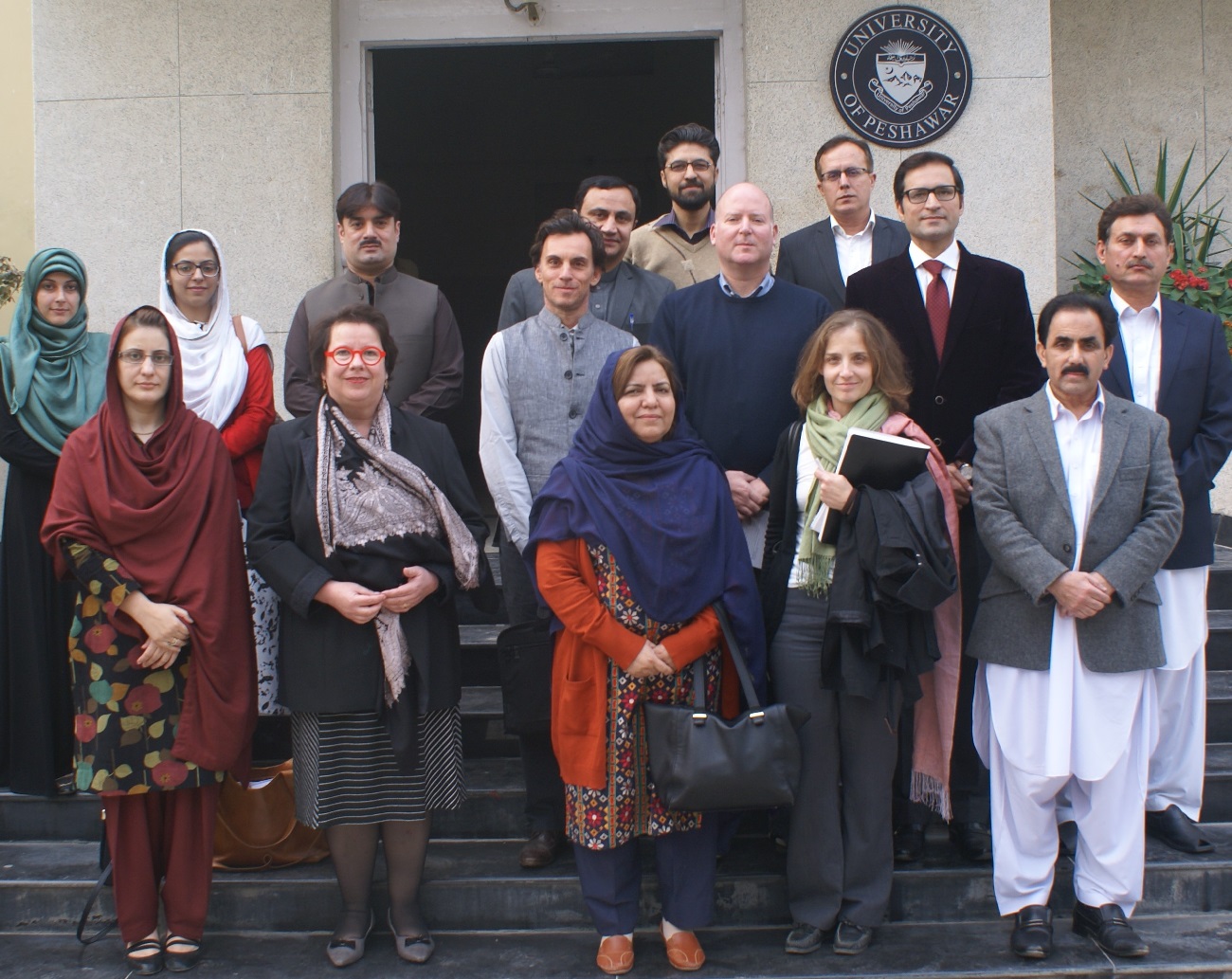 The United Nations Corner was established at the University of Peshawar on Monday. The Corner, will serve as a reference point for publications from the UN system and its partners in Pakistan.
Vice Chancellor UoP Prof. Dr. Muhammad Rasul Jan inaugurated the corner at the Central Library of the University of Peshawar. He was accompanied by Head of Cooperation Swiss Agency for Development Cooperation Dr. Stefanie Burni, Registrar Dr. Syed Fazli Hadi and Coordinator Cell for FATA Studies Prf. Dr. Hussain Sheheed Soherwerdi.
Speaking on the occasion Dr. Rasul Jan commended the great work being done by UN in Pakistan and underlined the role of Pakistan in peace building in the global arena needs to be strengthened.
Earlier the five membered Swiss and UN delegation was given a presentation about the activities of Cell for FATA Studies at UoP. The Coordinator Prof. Dr. Hussain Shaheed Soherwordi in his address on the occasion said that a Study regarding the transition for FATA into a status quo, merger wih KP or an independent unit/ province was underway in the CFS and it has been revealed that larger portion of the population was in favor of merger of FATA with Khyber Pakhtunkhwa due to the reason that they belong from same ethnic group and after becoming the second biggest unit of the country will have a larger pie of the resources in terms of royalty.
The delegation appreciated the work done by Cell for FATA Studies and showed their willingness to work jointly with them as well as the Institute of Peace and Conflict Studies of the University of Peshawar.