Seminar at UoP sensitizes students about drug addiction harms: MoNC & UoP will collaborate in future to eradicate menace for good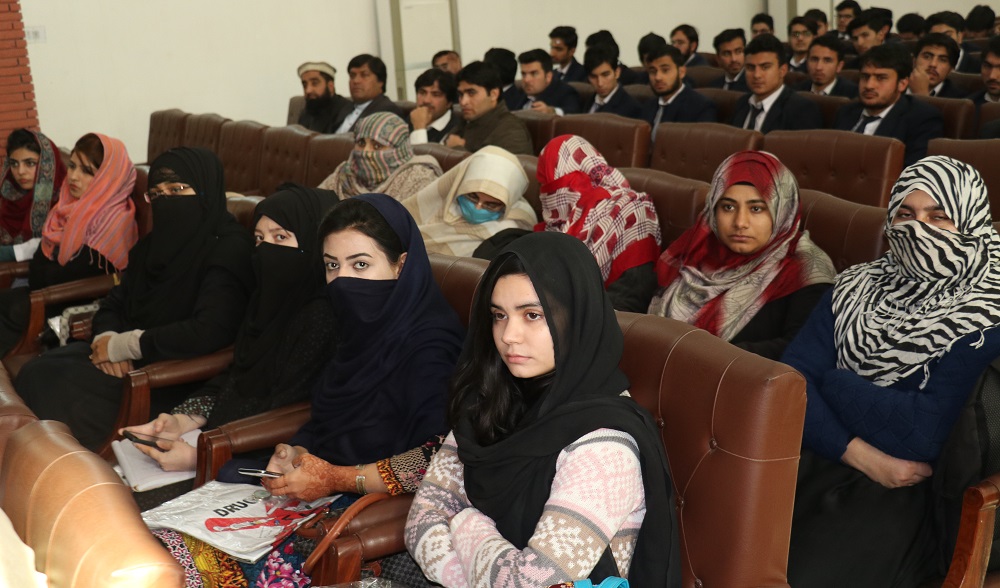 Peshawar: University of Peshawar will host a series of seminar under auspices of ministry of Narcotics control in near future to sensitize young lot about harmful effects of the drugs addiction. This resolve came up in a national level seminar organized under the aegis of University of Peshawar and federal ministry of narcotics control at Pashtun Cultural museum hall.
The main speaker from ministry of narcotics control Akbar Ghani khattak pointed out that a big revision is under way to amend the 1997's Control of Narcotics substance act in order to register serious offence even with less quantity drugs with a serious effect .He informed that in Peshawar a MATRC modern addiction training and rehabilitation centre will be established after successfully going through litigation. He said that Pakistan has signed MoUs with 33 countries to fight against the narcotics on global level. He briefed the audience that after emergence of said ministry in 2017, national level efforts are being made to curb the menace.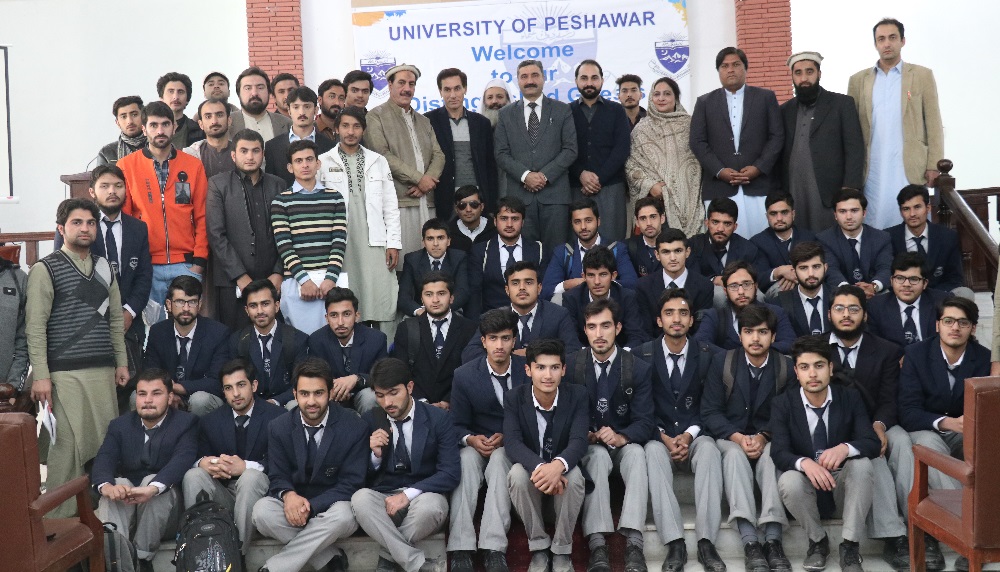 Speaking on the occasion, chief guest Saif Ullah khan provost, University of Peshawar said that university is making all out efforts to provide conducive environment to students in hostels and departments and through students societies activities. He said that co-curricular activities could keep easily students on the positive path and motivated. He informed the audience that all old contracts given to canteen owners in University hostels are cancelled to negate and discourage any penetration of even cigarettes.
Dr. Syed Alam Shah, social medical officer at Khyber teaching hospital sensitized students about the narcotics terminologies and their hazardous effects on one's body and mind.
The specialist on drug rehabilitation Syed Zia Ul Hassan said that drug addiction is rife in society as it phased from recreational peer pressure to compulsive drug usage due to many social reasons .He briefed students that drop out issues, low grades, less attentiveness and aloofness can be reasons for young people who are taking drugs. He stressed that such people should be quarantined by active students to make them healthy students in the academic environment.
At the end, manager Dost Welfare foundation Gul Haider narrated his life-long experiences with drug addiction and recovery as a healthy citizen. He thanked his peers from Dost Welfare who give him a new lease of life for giving him a chance to work for drug addicts.
At the closing ceremony, Akbar Ghani khattak presented the souvenir to provost, University of Peshawar Saif Ullah khan for honoring the activity.