Balochistan Students visit University of Peshawar in an exposure visit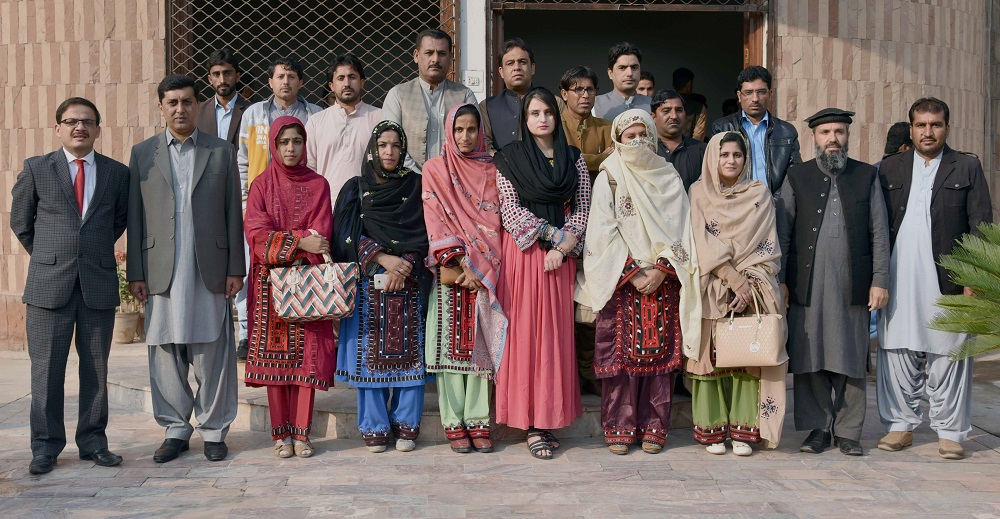 Peshawar: Some 200 students from Balochistan areas of Turbat, Panjgur, Avaran, Chaghai and Gwadar visited on 6th December, 2018 the University of Peshawar under the auspices of Southern Command and Higher Education Commission initiative. The initiative is carried out under Voice of Balochistan, an NGO based at Quetta, since 2015 to promote inter provincial harmony through study and exposure visits of Balochistan students to the northern parts of the country.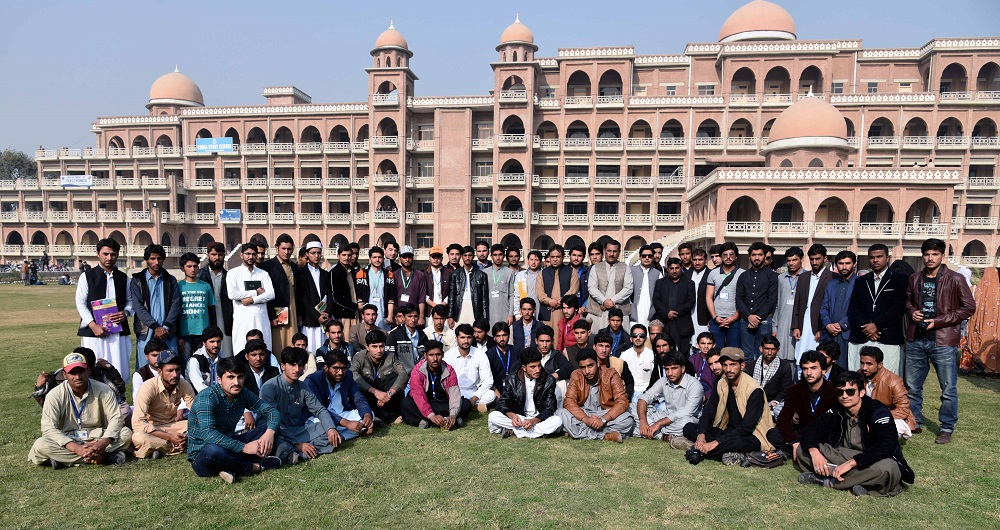 The University of Peshawar hosted the one day activity including the visit to Sir Sahibzada Abdul Qayum museum of archaeology where students were given a multimedia presentation about the Ghandara Civilization and its impact on the region in matters of arts, culture and architecture by Professor Nida Ullah Sehrai. . The visitors were briefed about the long lasting and unique impact of Peshawar, Charsadda(Pushklawati) and Hund in comparison with Nepal and Bihar in Ghandara where the architecture was not blossomed to its peak level, like the former.
The Balochistan students visited Pashtun Cultural Museum where Ms.Paghunda briefed them about the lifestyle and traditions of Pashtuns. Afterwards, female and male students were given an introcution to Pahstun literary heritage by Pashto Academy Director Nasrullah Jan Wazir.
A rousing welcome was accorded by Journalism Students Forum at the venue of Agha Khan Auditorium with flying pigeons and traditional welcoming remarks by male and female students both. The Cultural show including rabab playing, political parodies, Attan dance, Chitrali Dance,Kilash girls and Pashto song sung by Bakht Zaman Yousafzai captivated the audience who responded well with warm clappings. In her speech on behalf of visiting students, the faculty member Sardar Bahadur Khan University ms. HoorJahan thanked the organizers and students forum for arranging the cultural show and brilliant hospitality.
Afterwards, visiting students visited academic block I and II, where they planted a Magnolia tree to mark the visit. Deputy Director Ather Bangash briefed about the architecture marvel of the blocks in replication of the spirit of historic Islamia College. He presented also the unique features of the building and its benefits to the academia. Further, the students asked about the Balochistan students quota at the university to which they were told that each department carries one seat each for Balochistan students.
Later, at the lunch the visiting students met with the vice chancellor and the Vice chancellor university of Peshawar Prof.Dr.Muhmmad Asif khan hoped that such visits will pave the way for greater understanding and brotherhood among the students communities across the provinces .He pointed out that he will leave no stone unturned in facilitating University of Peshawar students to visit Balochistan areas in near future.
Later students were set out for the next leg of their visit to Islamabad under the patronage of Southern Command.