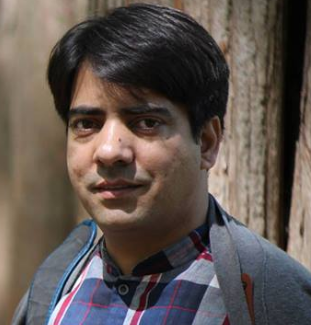 Assistant Professor
rehmanali@uop.edu.pk
Dr. Rahman Ali
Ph.D , Kyung Hee University, South Korea (2016) in

Artificial Intelligence and Data Mining
Research Interest:
Artificial Intelligence, Data Mining, Machine Learning, Reasoning & Inference, Recommender Systems & Natural Language Processing
Telephone:
+92919216757
Currently working as an Assistant Professor at Quaid-e-Azam College of Commerce, University of Peshawar.
Have been awarded PhD degree in Computer Engineering from Kyung Hee University, South Korea (August 17, 2016) specialized in the area of machine learning with PhD dissertation title "accurate classifier selection methodology using multi-criteria decision making and meta-learning". Before this, have earned M.Phil degree in Natural Language Processing (NLP) from department of computer science, Univ. of Peshawar, M.Sc computer science from Hazara Univ. and BSc & F.Sc computer science from Govt. Post Graduate Jahanzeb College, Saidu Sharif Swat.
Have earned "Best PhD thesis Award" among the whole Engineering faculty of Kyung Hee University, South Korea in Spring 2016 Session.
Have more than 5 years research experience in the areas of machine learning, data mining, decision support systems, recommender systems and natural language processing.
Have more than 11 years teaching experience at graduate and undergraduate levels in government sector universities and colleges of Pakistan.
Have 19 journals publications with total impact factor of 38.598, 2 Korean patents, 21 international conference papers and one textbook for XII Grade Computer Science, KPK Textbook Board.
Have worked as research assistant at Kyung Hee University, South Korea and University of Maine, Le Mans, France in various research projects related to the design and development of Ubiquitous Health and Wellbeing applications and Machine Translation System, respectively.
Have participated in UCAmI - IWAAL (2014) International Conference: Irelands, UK for presenting PhD research area.