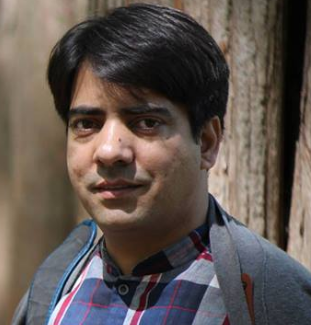 Assistant Professor
rehmanali@uop.edu.pk
Dr. Rahman Ali
Ph.D , Kyung Hee University, South Korea (2016) in

Artificial Intelligence and Data Mining
Research Interest:
Artificial Intelligence, Data Mining, Machine Learning, Reasoning & Inference, Recommender Systems & Natural Language Processing
Telephone:
+92919216757
Dr. Ali received PhD in Computer Engineering from Kyung Hee University, South Korea, in 2016; an MPhil in Artificial Intelligence from University of Peshawar, Pakistan, in 2009; MSc in Computer Science from Hazara University, in 2005;B.Sc.and F.Sc. from Government Jahanzeb College Saidu Sharif, Swat, in 2002 and S.S.C. from Government High School Kishawra Swat in 1997.
Currently, Dr. Ali is working as an Assistant Professor at Quaid?e?Azam College of Commerce, University of Peshawar, and has previously served at IIT, University of Science and Technology, Bannu, as a lecturer and at the Laboratoired'Informatique de l'Universit du Maine, France, as a research scientist and Govt. Degree College Kabal Swat as a lecturer. He has more than 12-Years teaching experience in the same field.
His scientific research interests include machine learning, data mining, reasoning and inference, recommendation systems, and natural language processing. Dr. Ali has an extensive research experience and published 24 Journals Publications (total Impact Factor 47), 27 Conference papers, 1 Patent and 3-Books. These books include: "Computer Science" for Grade XII, "Introduction to Computer & ICT" for BS students in all disciplines and "Management Information System (MIS)" for MBA, M.Com, BBA and BS Commerce students.
Dr. Ali has earned best PhD Thesis Award among all international students in the Session 2016 at Kyung Hee University, South Korea; awarded with Presidential Scholarship of the Kyung Hee University, South Korea and secured Silver Medal in his Master in Computer Scienceprogram from Hazara University, back in 2005. Recently, Dr. Ali has been awarded with best conference paper presentation award in SCIS & ISIS 2018 (an International Conference, held in Toyama, JAPAN, back in December 2018).