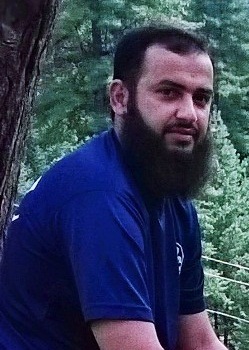 Lecturer
faisalkhan@uop.edu.pk
Faisal Khan
Ph.D , Muhammad Ali Jinnah University (2009) in Finance
Research Interest:
Corporate Finance, Asset Pricing Theory, Portfolio Management, Mutual Fund
Telephone:
Faisal Khan is serving as a lecturer in Finance at Quaid-e-Azam College of Commerce, University of Peshawar since November 01, 2010 till date. Previously he has worked as lecturer in Finance at Qurtuba University, Peshawar from February 2010 to October 31, 2010.
Served as coordinator of BS-Commerce program.
Served as a member and In-charge of admission committee of M. Com and BS. Com, respectively.
Published research papers in international and national journals.
Presented research papers at international and national conferences.
Supervised five students for MS thesis.
Supervised large numbers of student at BS Com and M. Com. Level.
External and internal examiner for MS/MBA/BBA/BS-Commerce/Master in Commerce.
Arranged as chief organizer and attend workshops on quantitative techniques used in finance (detail shared in CV).
Love to explore the beauti of nature specially, the Northearn areas of Pakistan.