2020(21) Session Events
World Meteorological Day 2021
World Meteorological Day 2021
To commemorate the World Meteorological Day 2021, EnvSoc organised, for its members, a digital viewing of the online seminar by the World Meteorological Organisation (WMO).
This year's World Meteorological Day theme - The ocean, our climate and weather – celebrates WMO's focus in connecting the ocean, climate and weather within the Earth System. It also marks the starting year of the United Nations Decade of Ocean Science for Sustainable Development (2021-2030).
WMO, as the United Nations specialized agency for climate, weather and water, strives to support understanding the inextricable link between ocean, climate and weather. This helps us understand the world in which we live, including the impacts of climate change.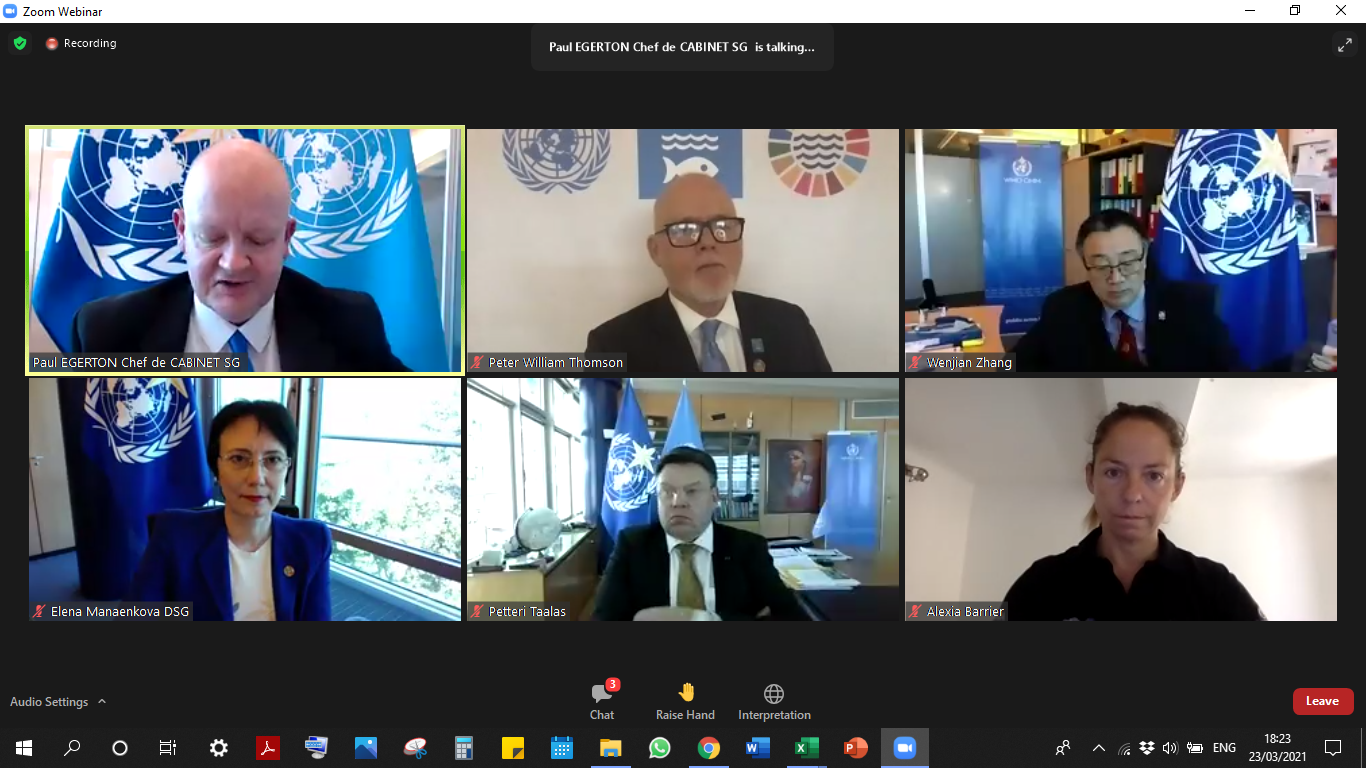 World Meteorological Day 2021 was celebrated in a virtual event on 23 March 2021 from 12:00 - 14:00 (UTC).
(5 PM to 7 PM Pakistan Time). Following was the Programme:

Moderator:
Dr Paul Egerton, Director of Cabinet, WMO

Opening address:
Prof. Petteri Taalas, Secretary General, WMO

Keynote addresses:
Ambassador Peter Thomson, United Nations Secretary General's Special Envoy for the Ocean

Mr Selwin Hart, Assistant Secretary-General for Climate Action, Executive Office of the UN Secretary-General

Prof. Antje Boetius, Director, Alfred Wegener Institute

Message from Special Guests:
Mr Salvador Gómez-Colón, Climate Resilience/Youth Empowerment Advocate

Ms Alexia Barrier, Yachtswoman, 2020–2021 Vendée Globe

Ms Rachel Moriarty, Head, Prize Design and Impact, Earthshot Prize

Interactive discussion with the Speakers

Selection of videos will be shown

Closing of the celebration