Centralized Resource Laboratory
Director Message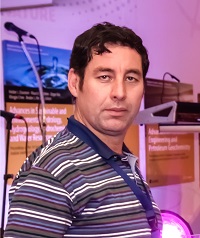 Laboratories are integral part of scientific research where one can see the science in action. This enhances the curiosity of its user to know more and convinces the students/ researchers about the reality what they study in their theoretical world. Scientific laboratories are the backbone of Technological Development of any region of the world and play a vital role in self-reliance.
The Centralized Resource Laboratory (CRL) is established with the objectives to provide maximum research facilities to the students and research/ teaching community of the University of Peshawar in particular and other Universities and R & D organizations of the country/ region/ world in general. Equipments with diverse uses are installed here. It is still in the developing process as it takes very long to establish standard laboratories.
I feel proud to claim that so far this laboratory has served the researchers in the field of materials studies, Physics, Biology, Pharmaceutics, Chemistry, Nanoscience, Environmental Studies, Geology and Engineering Sciences almost throughout the country and has created a good name to the University of Peshawar. The facilities existing in CRL do not exist in any public or private sector university throughout the country. I, on behalf of University of Peshawar, thank Higher Education Commission, Islamabad for providing funds for the establishment of this laboratory. Our mission is to further enhance the research facilities here and make efforts to extend these facilities to any user anywhere in the world.