UoP, Meezan Bank Ink MoU for Extending Loan to Needy Students of varsity
The University of Peshawar and Meezan Bank have inked an agreement to extend financial support to the poor and needy students of varsity in a ceremony held at UoP. The MoU would remain effective for four years and under this Qarz e Hasna facility will be provided to students on need cum merit basis.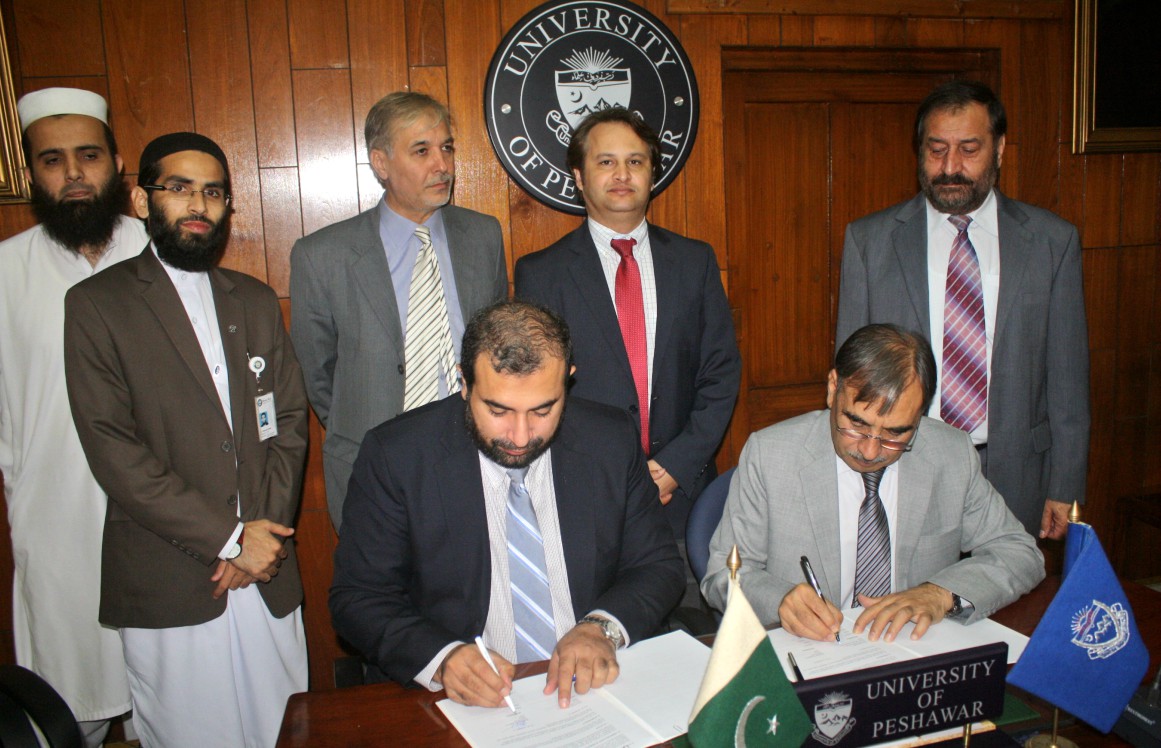 The accord to this effect was signed by Vice Chancellor UoP Prof. Dr. Muhammad Rasul Jan and Senior Vice President Meezan Bank Mr. Fayaz ur Rehman.
Under the agreement the University of Peshawar will conduct the initial interview of the needy students based on set criterion for final approval of the Shriah Advisory Council of Meezan Bank. Besides meritorious students will also be offered scholarship by the Bank.
Addressing the signing ceremony the Vice Chancellor said that UoP is host to a number of students belonging from underprivileged areas and some of them are in dire need of financial help to continue their education. He added that Banks and other corporate sector should join in our joint cause to educate the youth of Khyber Pakhtunkhwa and FATA by extending help to them in completing their studies.
The Vice Chancellor thanked the management of Meezan Bank for their initiative of students financial support program.
The ceremony was attended by Director IM Studies Dr. Zia Obaid, Assistant Registrar P&D Mr. Uzair and others.