7th National Disaster Management Exhibition held at the University of Peshawar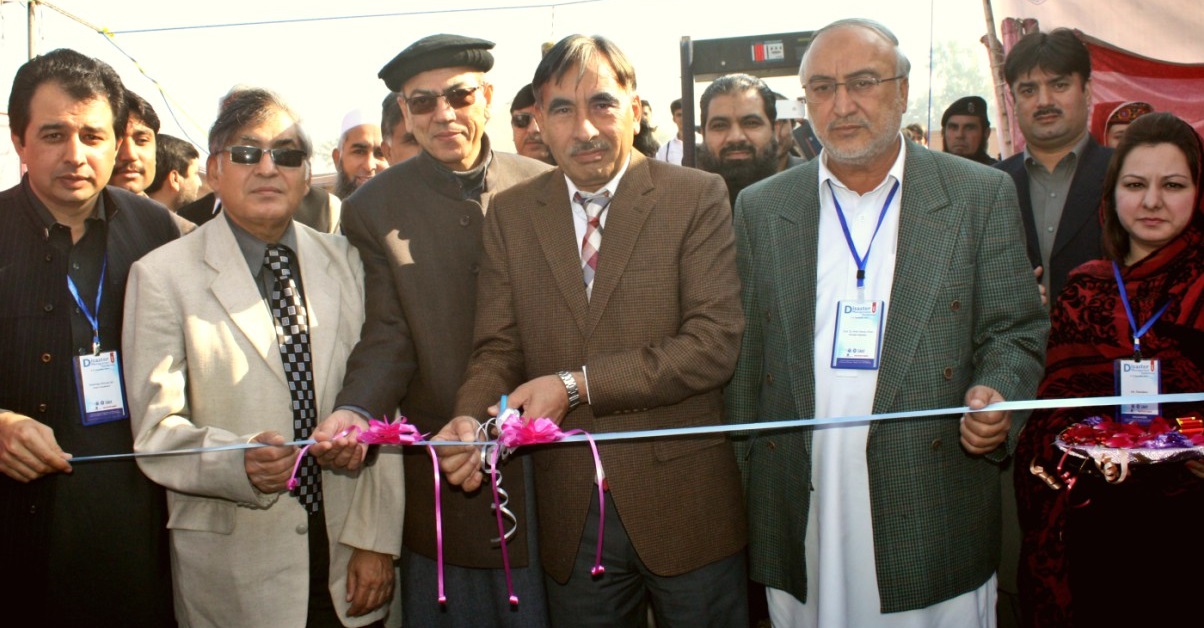 As many as 43 Disaster Management Organizations have showcased stalls in the 7th National Disaster Management Exhibition held at the University of Peshawar. The two day fair was jointly organized by the Centre for Disaster Preparedness and Management in collaboration with ACF International in the lawn of the Sheikh Muhammad Taimur Academic Block of UoP .
Vice Chancellor UoP Prof. Dr. Muhammad Rasul Jan inaugurated the exhibition. He was accompanied by country manager ACF Mr. Stephen Andrew Tailor and Dean Faculty of Life and Environmental Sciences Prof. Dr. Amir Nawaz Khan.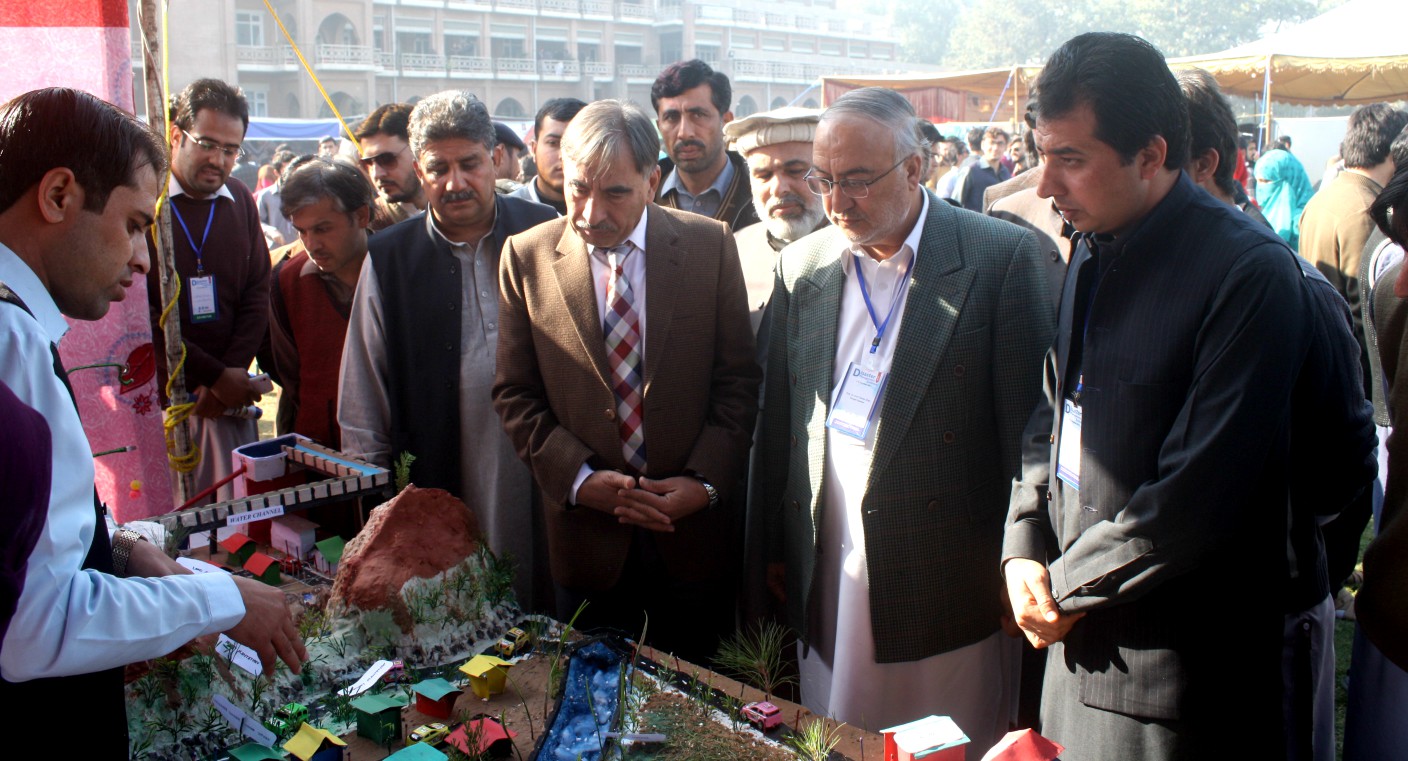 The Vice Chancellor visited the stalls wherein he was briefed by representatives of various NGOs and INGO`s working in the field of Disaster Management about their expertise in their respective fields.
Addressing a ceremony on the occasion the Vice Chancellor said that Pakistan was prone to natural and manmade disasters and in such situations the services of trained disaster management professionals and organizational professionally and logistically equipped was imperative to minimize the volume of damage caused subsequently. He added that after the devastating 2005 earth quake many organizations at the Government and private sector were established to manage calamities in future, however due to dearth of trained and skilled professionals the ideal results could not be achieved.
The University of Peshawar therefore came forth and established the Centre for Disaster preparedness and Management in 2009 which is supplying adequate number of trained professionals to work in these organizations, he added. Not only this in order to resolve dispute that ultimately results in disasters, the University has established the Institute of Peace and Conflict Studies, he maintained.
Dr . Jan said that the University was working on the set goal of ``education for peace`` and will make all out efforts to achieve it. He appreciated the participation of scores of national and foreign delegates in the exhibition and said that the same will provide a networking opportunity to them to keep close liaison and benefit from each other's experiences.
Dean Prof. Dr. Amir Nawaz Khan said that the centre is supplying 100 professionals to the field of disaster management every year.
Earlier Director CDPM Dr. Mustaq Ahmed Jan said that 150 schools and 70 colleges and varsities of Khyber Pakhtunkhwa were participating as visitors in the two day exhibition.