UNDP, UoP sign Letter of Agreement for Capacity Building of the Youth of FATA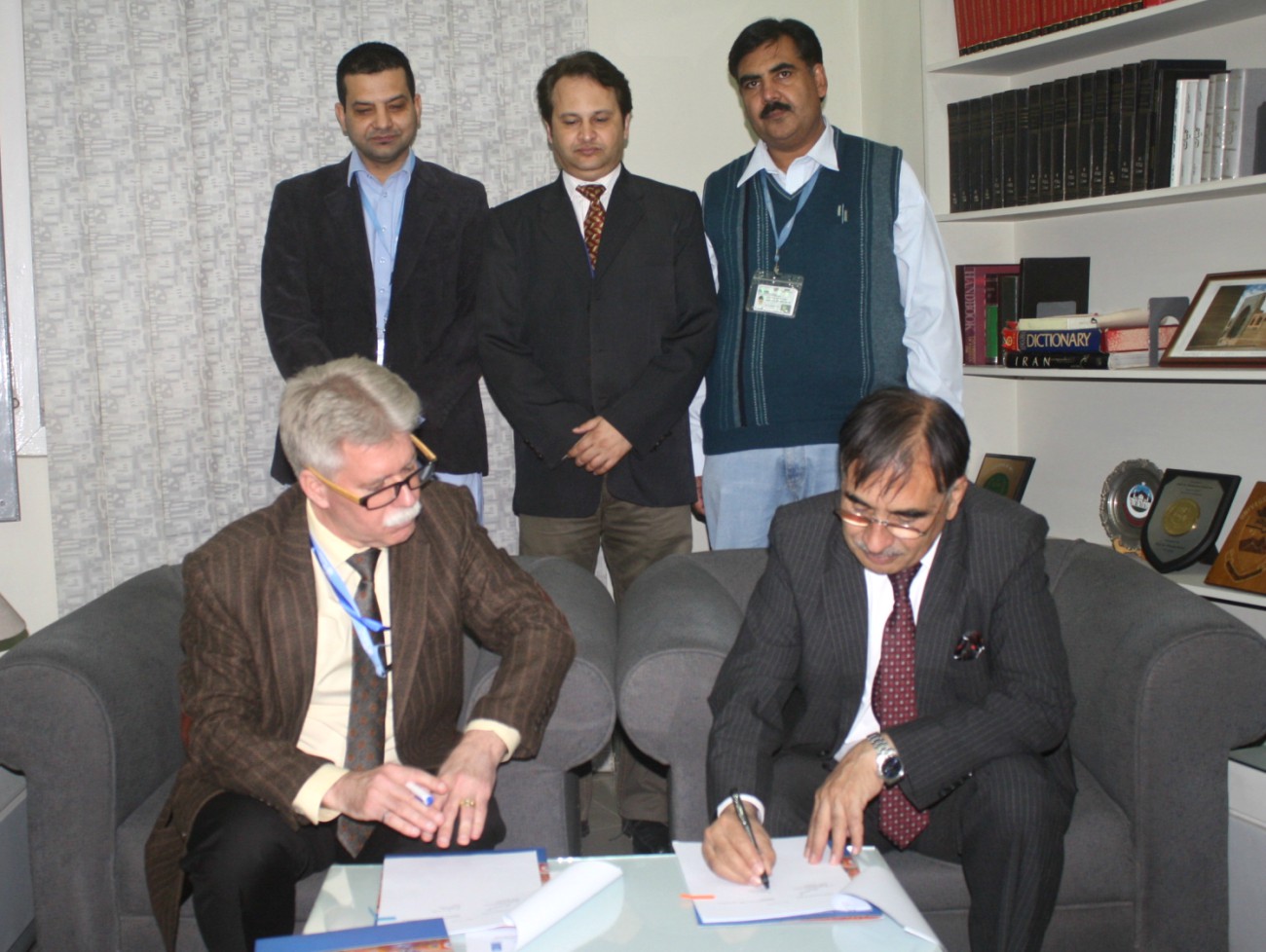 Under the initiative to carry out capacity building for the youth of FATA the University of Peshawar and the United Nations organization UNDP has signed a letter of agreement in a ceremony held at UoP.
The agreement is aimed at imparting HR and entrepreneurship skills among 300 youth of FATA at the Institute of Management Studies of varsity. Besides the faculty and students of IMS would also carry out independent monitoring of the ongoing UNDP projects as well.
The Letter of Agreement was signed by Vice Chancellor UoP Prof. Dr. Muhammad Rasul Jan and country director UNDP Mar Franche at the University of Peshawar.
The agreement would remain effective for an initial period of one year which can be extended subject to consent of both the parties.
Federally Administered Tribal Area has been a victim of cross fire between foreign and internal elements for more than a decade now, said Vice Chancellor UoP Prof. Dr. Muhammad Rasul Jan while talking to the delegation. He added that due to the same the people especially youth of FATA couldn't get best opportunity for education and social development as compared to the rest of the country.
Dr. Jan maintained that educated and skilled youth were the driving force for any developing society and we need to focus more on their capacity building to achieve the desired objectives. He welcomed the initiative taken by UNDP in the connection.
Country Director UNDP Programme Marc Franche said that his organization was working on the rehabilitation and development of FATA. He added the displacement of 1.9 million affected population of FATA who are living life as IDPS was an uphill task. He urged the skill development as a major tool toward sustainable development.
The ceremony was attended by Director IMS Dr. Zia Obaid and others.