Iranian Consul General Called on Vice Chancellor University of Peshawar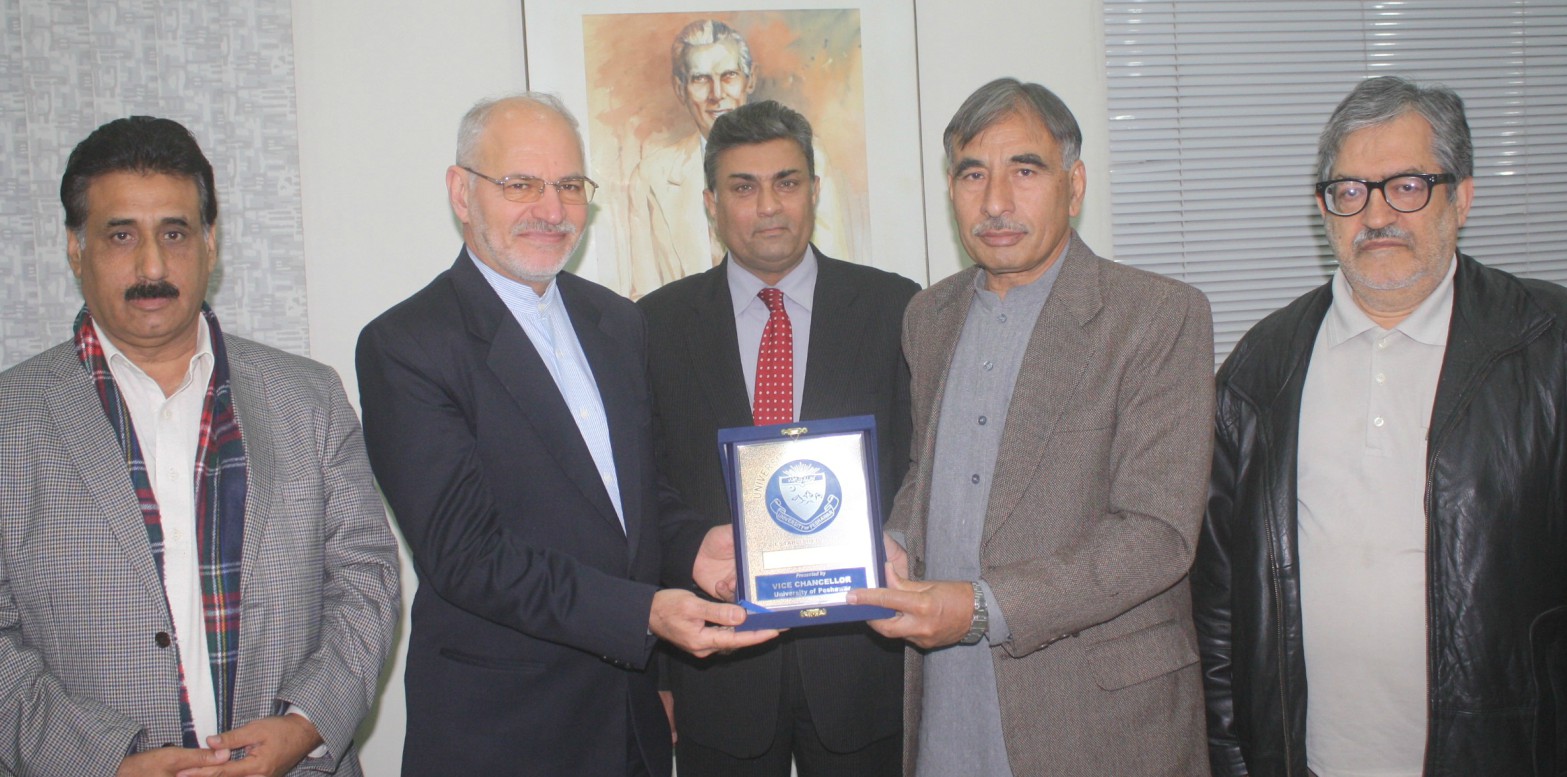 Muhammad Baqir Begi, the newly appointed Iranian Consul General, called on the Vice Chancellor UoP Prof. Dr. Muhammad Rasul Jan on Tuesday and discussed matters pertaining to strengthening academic and research relations between UoP and Iranian varsities.
The two agree to take steps towards restarting of students' teachers exchange and projects in nano-technology and other related fields. In this connection an agreement was reached to organize a joint workshop of researchers of UoP and Iran as a first step so that they get to know about the expertise of each and building of ties in the future.
While talking to the visiting consul general, the Vice Chancellor UoP said that Iran is lucky to have endowed with scientists who utilized indigenous resources for research and made good contribution to the field of science and technology. He added that Pakistani and Iranian varsities offer quality education and both needs to cooperate in exchange of students for post graduate and research degree programmes. This would be economically and culturally feasible for students of both the countries.