Fearlessness, Selflessness and Vision Major Traits of a Leader: Imran Khan
A leader must be selfless, not afraid of losing and should carry a vision for the betterment of the people of the country rather than himself, said Imran Khan while delivering talk on Leadership to the students of the University of Peshawar at the convocation hall. He said that there is serious dearth of leaders in the country and the ones which are available are a bunch of self centered people with personal agenda not aimed at the social welfare of the people of the country.
Mr. Imran Khan said that our generation has badly failed to deliver the goods and exhibit leadership skills; however youth of this country is exuberant and has the capability of taking the nation out of crisis. He opined that those who dream big and take proper steps to achieve the same eventually achieves it. He advised the students to ``achieve excellence in the field of science and technology and aspire for knowledge be that in any country of the world, but keep one thing in mind that the skills acquired therefrom will be utilized for benefit of the country``
He said that prophet Muhammad ( P.B.U.H) was the greatest leader of all time and his life is a way for all muslims to take lead from. He added that Quaid e Azam Muhammad Ali Jinnah was another leader who worked day and night to found this motherland for us.
While talking about the performance of his government he said that Khyber Pakhtunkhwa in the last few years have allocated unprecedented funds for education, whereas in the near future the resource generated from the province resources will be used for the human resource development, health and education.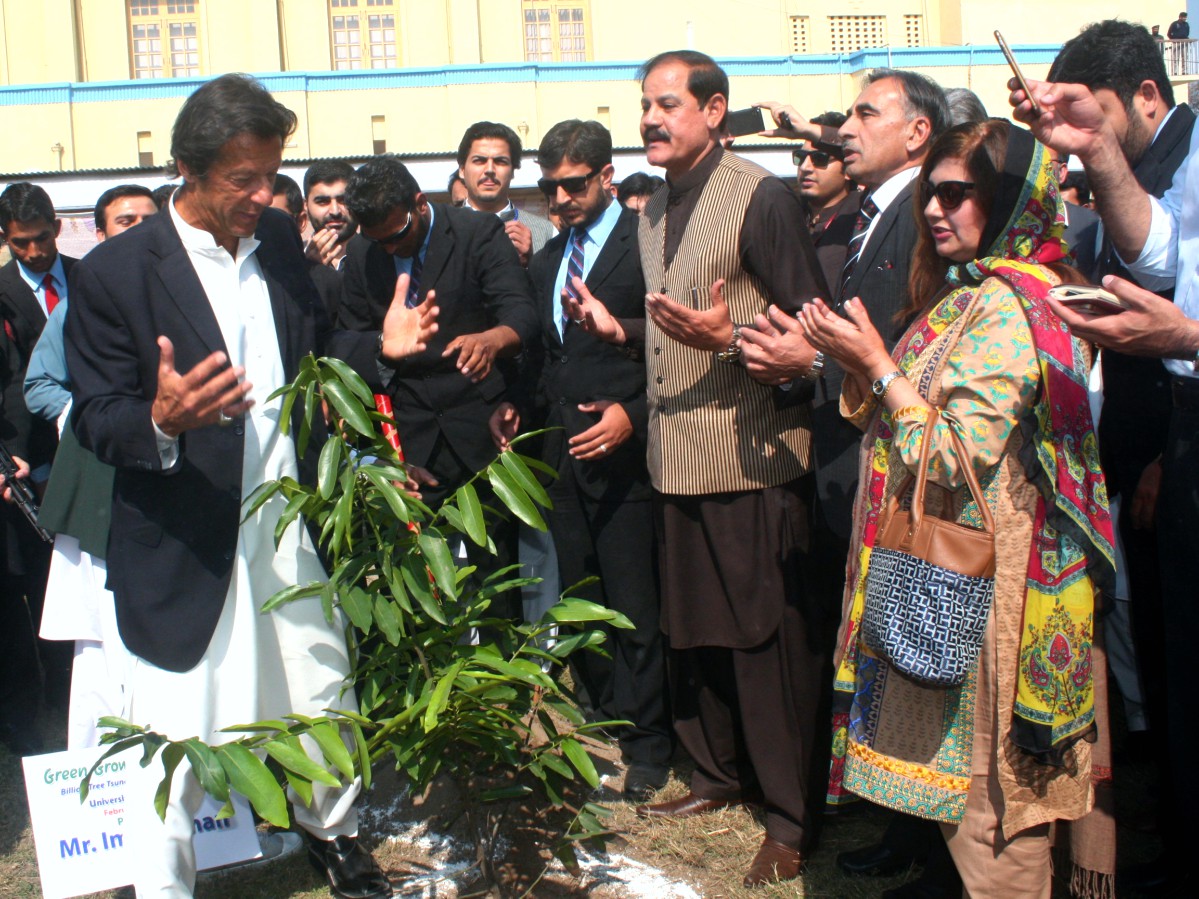 Earlier Mr. Imran Khan inaugurated the Khyber Paktunkhwa Billion tsunami campaign 2016 in the lawn of the Main Administration Block of the University of Peshawar. Special Secretary for Higher Education and Information Mr. Mushtaq Ahmed Ghani , Secretary Higher Education Mrs. Farah Hamid and Vice Chancellor UoP Prof. Dr. Muhammad Rasul Jan accompanied him. On the occasion University of Peshawar donated three lac saplings' to the campaign as a token to the Government.
The Vice Chancellor in his welcome address said that the University is well on its way to provide service to the community by producing quality graduates as per demand of the market. He said that the University is offering education right from nursery to PhD on one campus. He added the University has achieved major mile stone in financial and academic reforms.