Seminar on Contemporary Pak-Afghan Relations Held at UoP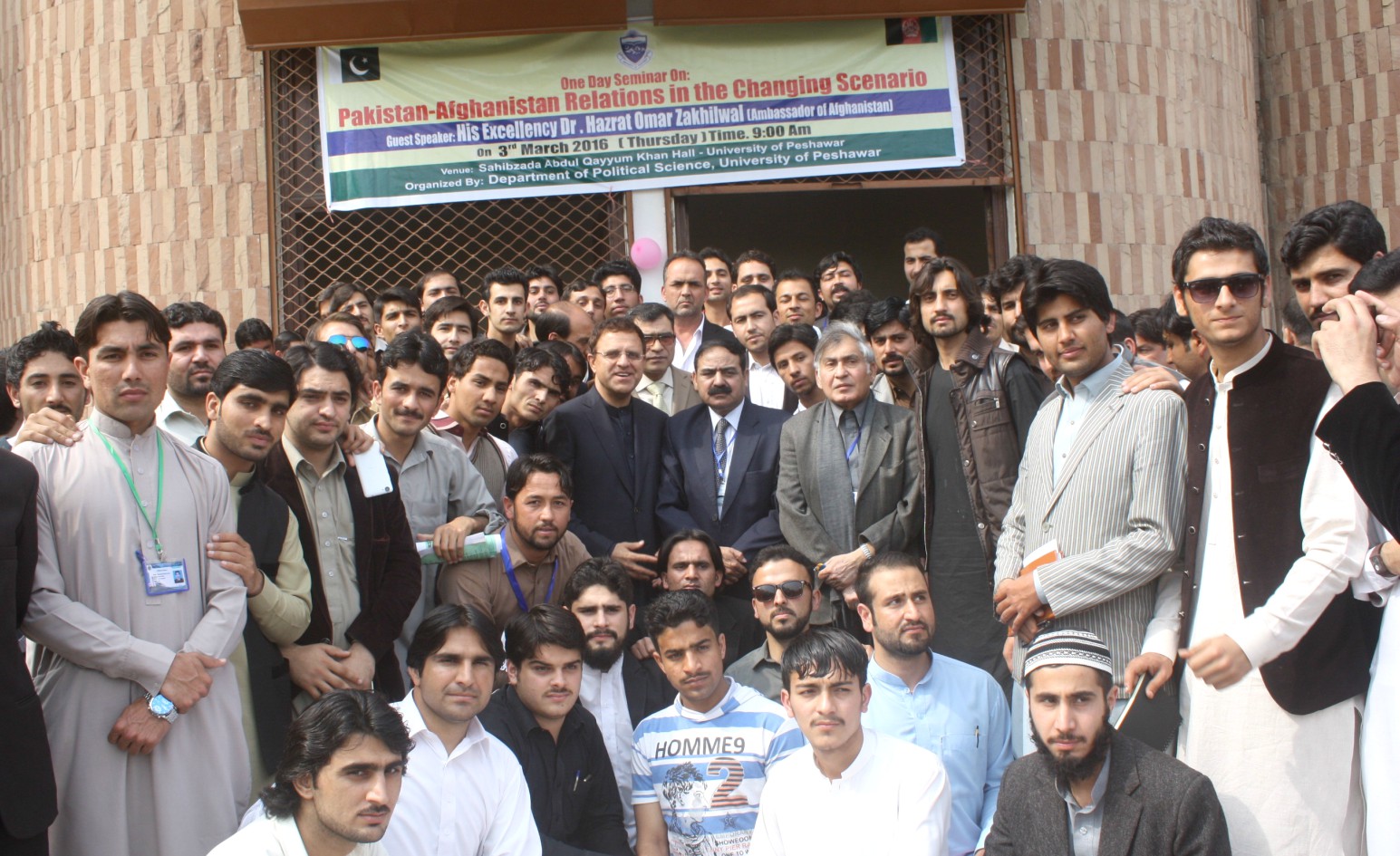 Afghan Ambassador to Pakistan Dr Hazrat Omar Zakhilwal said that the main reason of current rifts between Pakistan and Afghanistan is distrust of both countries on each other.
This he said while addressing to the participants of one day seminar on current Pakistan-Afghanistan relation in the changing scenario organized by University of Peshawar Political Science Department at Sahibzada Abdul Qayyum Hall on Thursday.
He said that the current rifts have created several wrong perceptions between both countries while eliminating this rift is the need of current scenario.
Zakhilwal shared that everywhere in the world two neighbor's countries which have similarity of cultural and religion depended on each other. He informed that Pakistan and Afghanistan have set target of $5billion business volume increase till 2017.
He said that in peaceful environment both countries export and import volume can increase 70 to 80 percent which can increase annual per capita income to $400 to 500.
Zakhilwal appreciated Pakistan role on accommodation of huge number of Afghan refugees and said that Afghan people remembered the hospitality of Pakistan people.
On this occasion Prof Dr Adana Sarwar Khan, Prof Dr AZ Hilali and other participants speech to the seminar.