Education, Employment and Engagement of Youth Imperative for Human Development in Pakistan: Dr. Adil Najam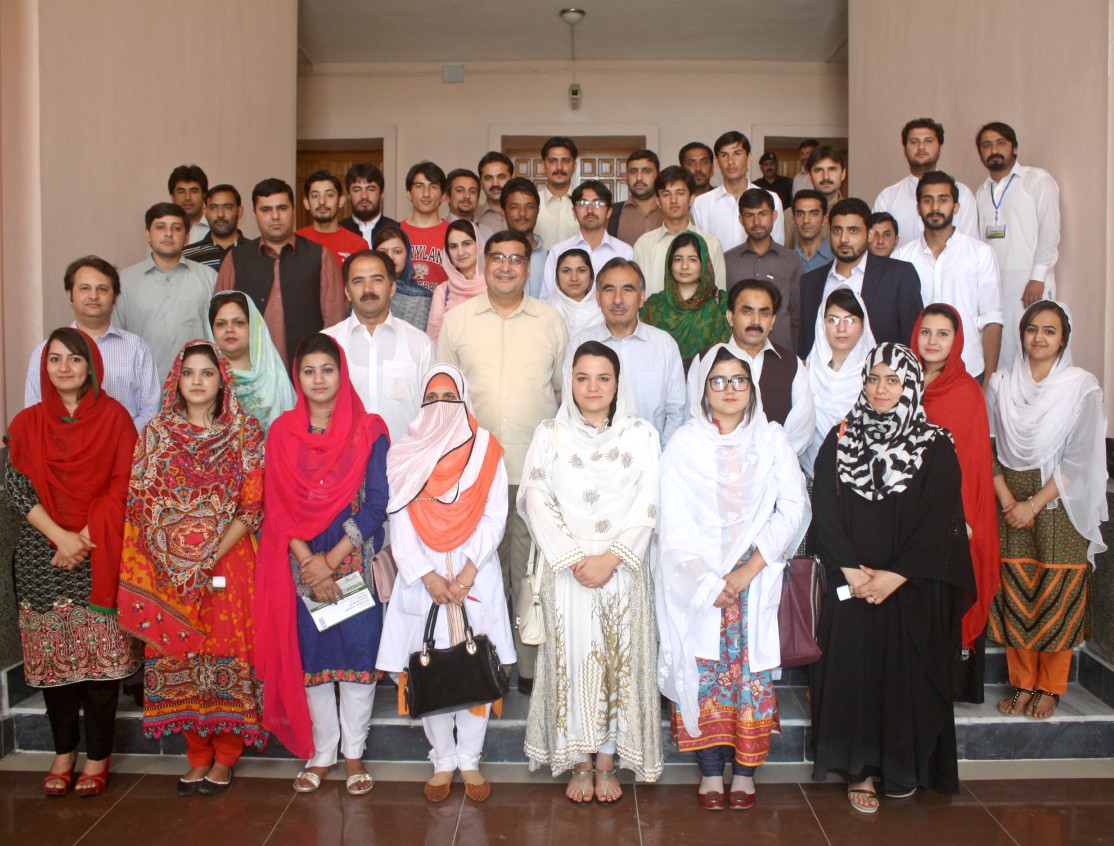 Education, Employment and Engaging the youth in decision making was imperative for improving the Human Development Index in the country, said Dr. Adil Najam, former Rector of LUMS and the incumbent Dean of Boston University America during an interactive session with the students and faculty of the Institute of Peace and Conflict Studies at the University of Peshawar.
Vice Chancellor UoP Prof. Dr. Muhammad Rasul Jan and Director IPCS Dr. Jamil was also part of the one day discourse.
Dr. Najam in his address said that 64 percent of the country`s population comprises of youth and each coming year this number is only going to increase, so they require special attention to take the country forward. He added that during the last two years the country witnessed two brutal terror incidents of Army Public School and Bacha Khan University which revealed that actually one youth brought about the end of another youth countrymen which was an alarming sign for the policy circles.
The Arab Spring arose of an educated person Abdul Aziz being deprived of appropriate employment, shall be an eye opener and those at the helm of affairs shall chalk out strategies to overcome such situation in Pakistan, he maintained.
Dr. Adil Najam showed his dissatisfaction over the state of education in the country adding that only 12% of the country`s population gets a chance to complete Higher Secondary School Certificate (FA) which is a very discouraging figure. He opined that if we go at the same pace for improving education, we will able to enroll every child in school by the year 2076 only.
In response to a question by the student he admitted that Government is not equipped to give employment to all the youth. If we take the example of Khyber Pakhtunkhwa, only 2% of the total jobs are being offered by the government and that is understandable. But to make up for this deficiency public private partnership needs to be developed on war footing, he said.
Vice Chancellor UoP Prof. Dr. Muhammad Rasul Jan said that a minimum of 4 percent of the GDP shall be allocated for education to give good quality access education to the children and youth of the country. He added in order to maintain the rate of employment vis a vis unemployment in the country more than one million jobs needs to be created each year which is an uphill task. He urged the students to develop entrepreneurial skills and become job providers than job seekers.