European Union Providing Adequate Funds to Khyber Pakhtunkhwa for Education Uplift: Ambassador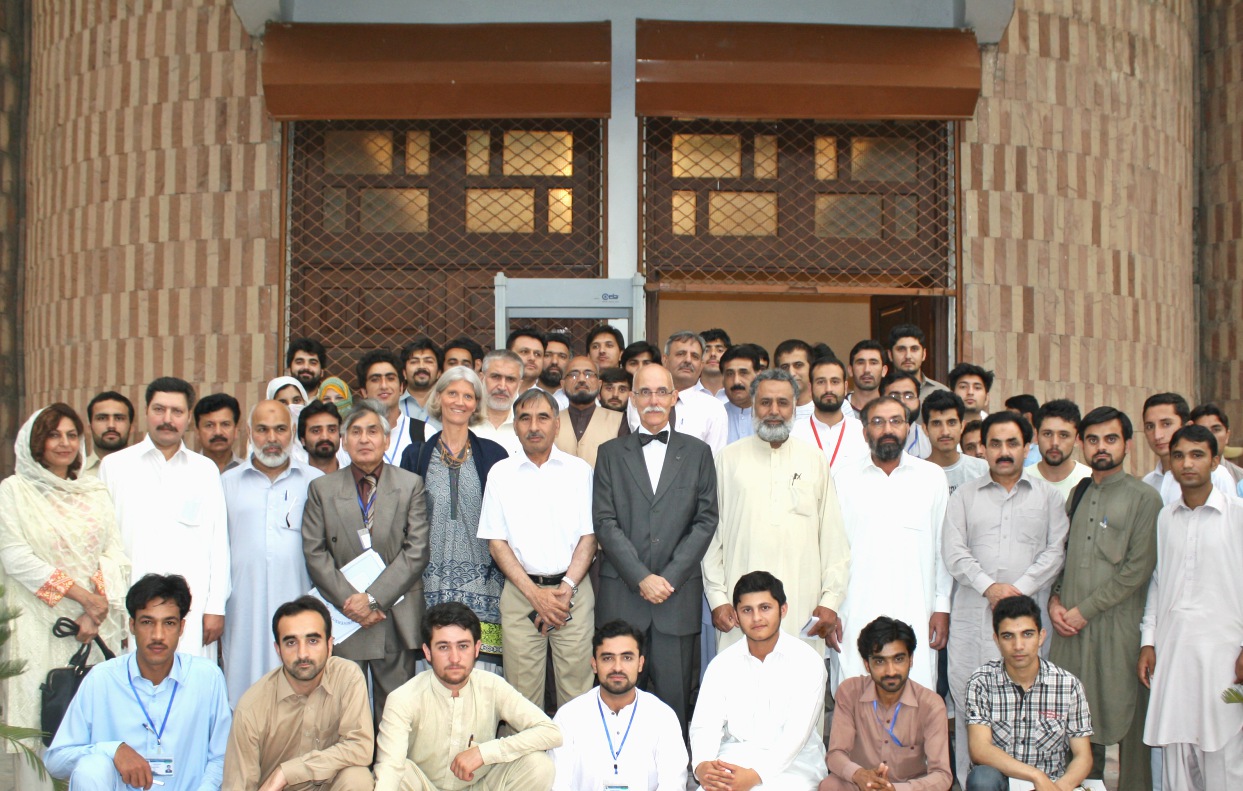 The European Union is providing considerable funds to the Khyber Pakhtunkhwa government for uplift projects in education especially construction of schools destroyed due to terrorist acts. This was stated by Ambassador of European Union to Pakistan Mr. Jean-Francois Cautain in the one day seminar on the evolving relations between European Union and Pakistan in the Sir Sahibzada Abdul Qayyum Hall of the University of Peshawar.
Vice Chancellor UoP Prof. Dr. Muhammad Rasul Jan and Dean Faculty of Social Sciences Prof. Dr. Adnan Sarwar Khan also spoke on the topic.
The Ambassador said that the 28 countries comprising European Union is the largest donor of the development aid in the world. He added that 100 scholarships are being offered to the Pakistani students in various EU countries.
Responding to a question the Ambassador underlined that Tax Haven in EU countries needs to be controlled as the same was causing a loss 150 billion dollars (approx) through legal tax evasion. He opined that EU is devising policies to address the issue.
In reply to a student`s question about criticizing death penalty in Pakistan, the Ambassador said that the European Union has a principle stance on the matter. He added it has been noted that death penalty leads to more violence than deterrence, and thereby escalate terrorism.
On the issue of Kashmir the Ambassador informed that EU was willing to play its role in resolving the issue however the Indian side has denied accepting the said offer.
At the end the Vice Chancellor presented the University crest to the visiting Ambassador.