UoP Celebrated 69th Independence Day with Variety of Events and True National Spirit
The University of Peshawar celebrated 69th Independence Day of the country with impressive display of national spirit and variety of events. The day started with Quran Khwani in mosques of the campus. The Vice Chancellor UoP Prof. Dr. Muhammad Rasul Jan hoisted the national flag in front of the convocation hall of the University which was followed by police parade by the campus peace corps.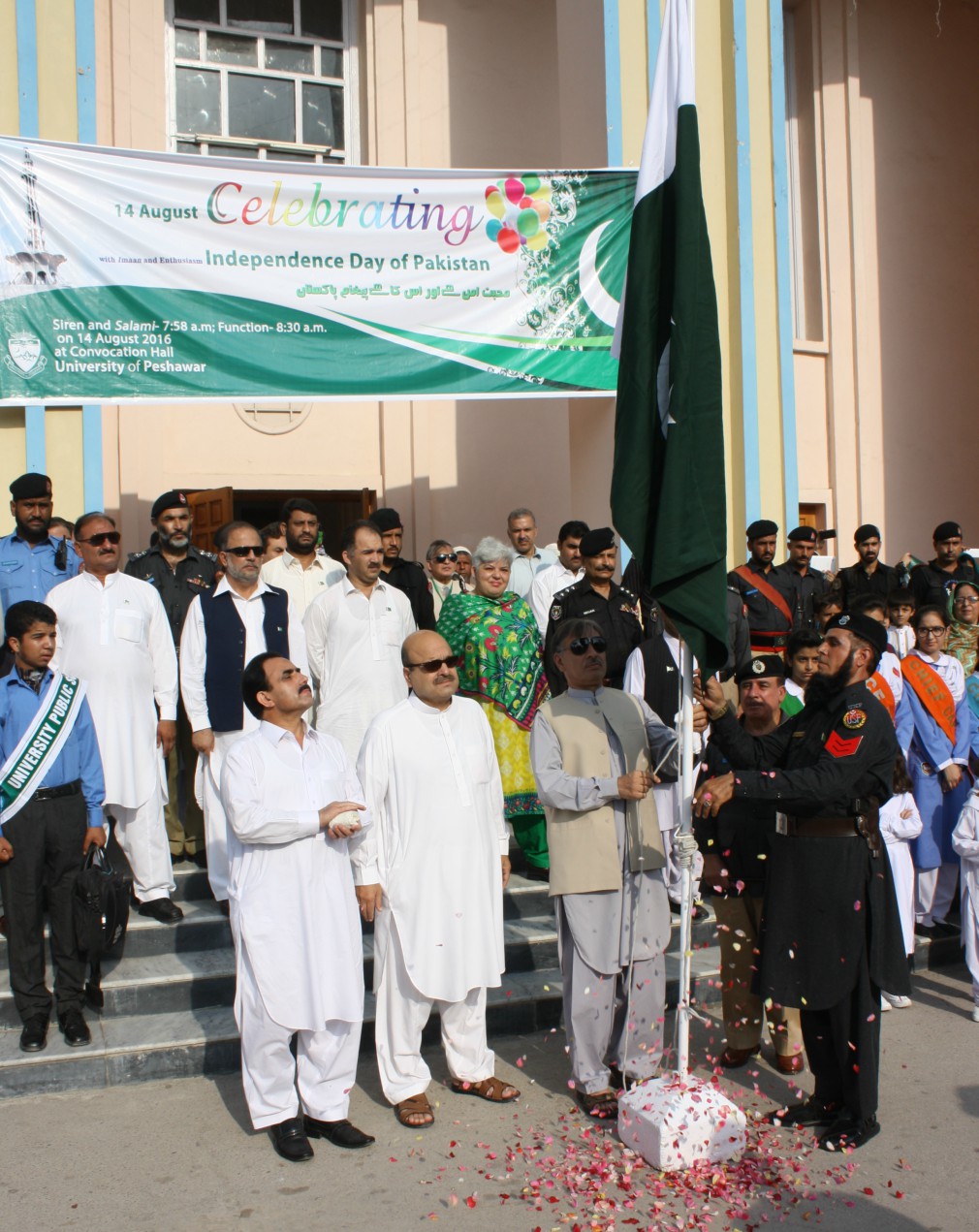 A book exhibition comprising books written on the Pakistani movement and essence of patriotism was organized at the Central Library in collaboration with Pakistan Study Centre.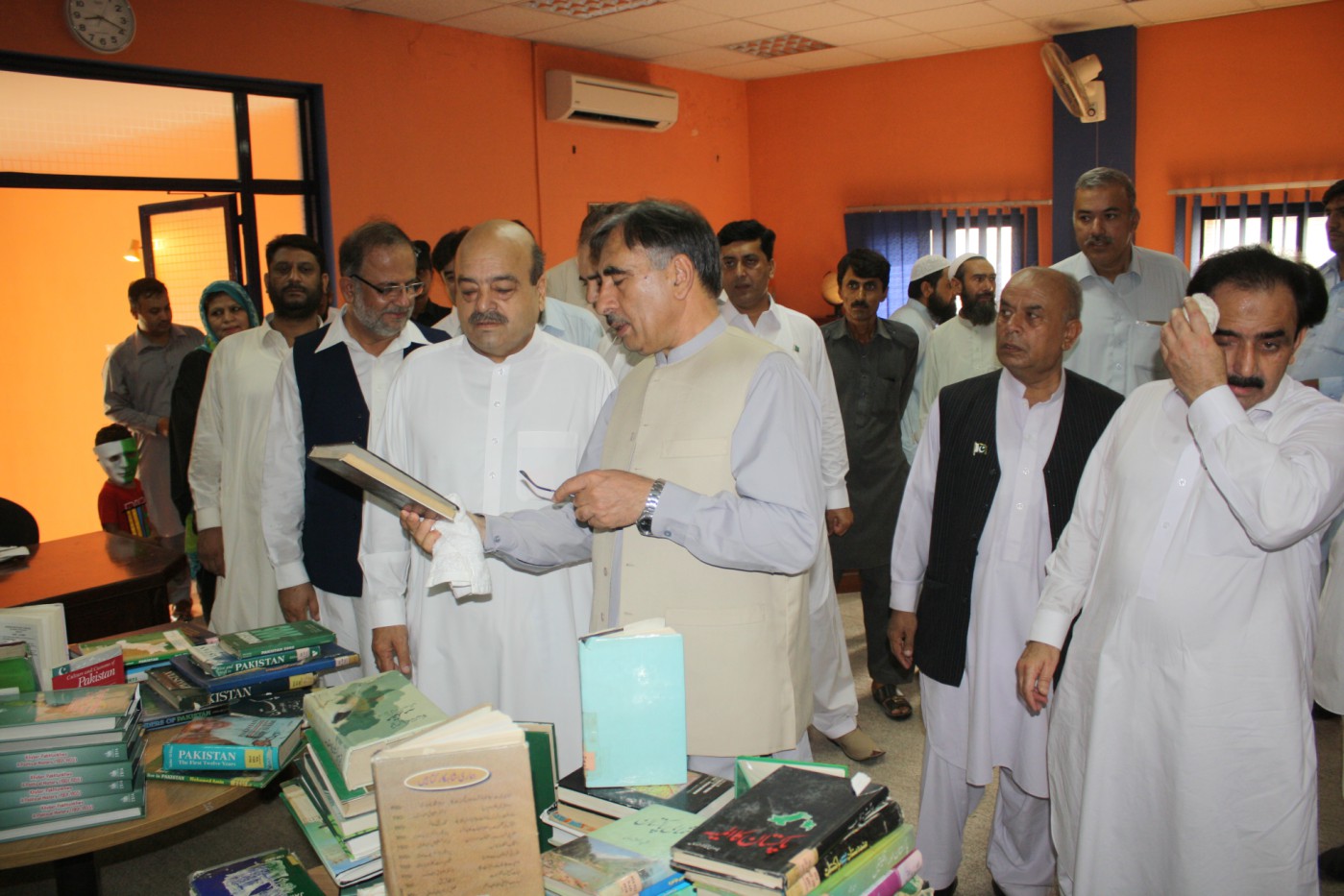 A photo exhibition based on the theme of pictoral story of the Pakistan movement was on display at the main lobby of the Archaeology Museum Hall.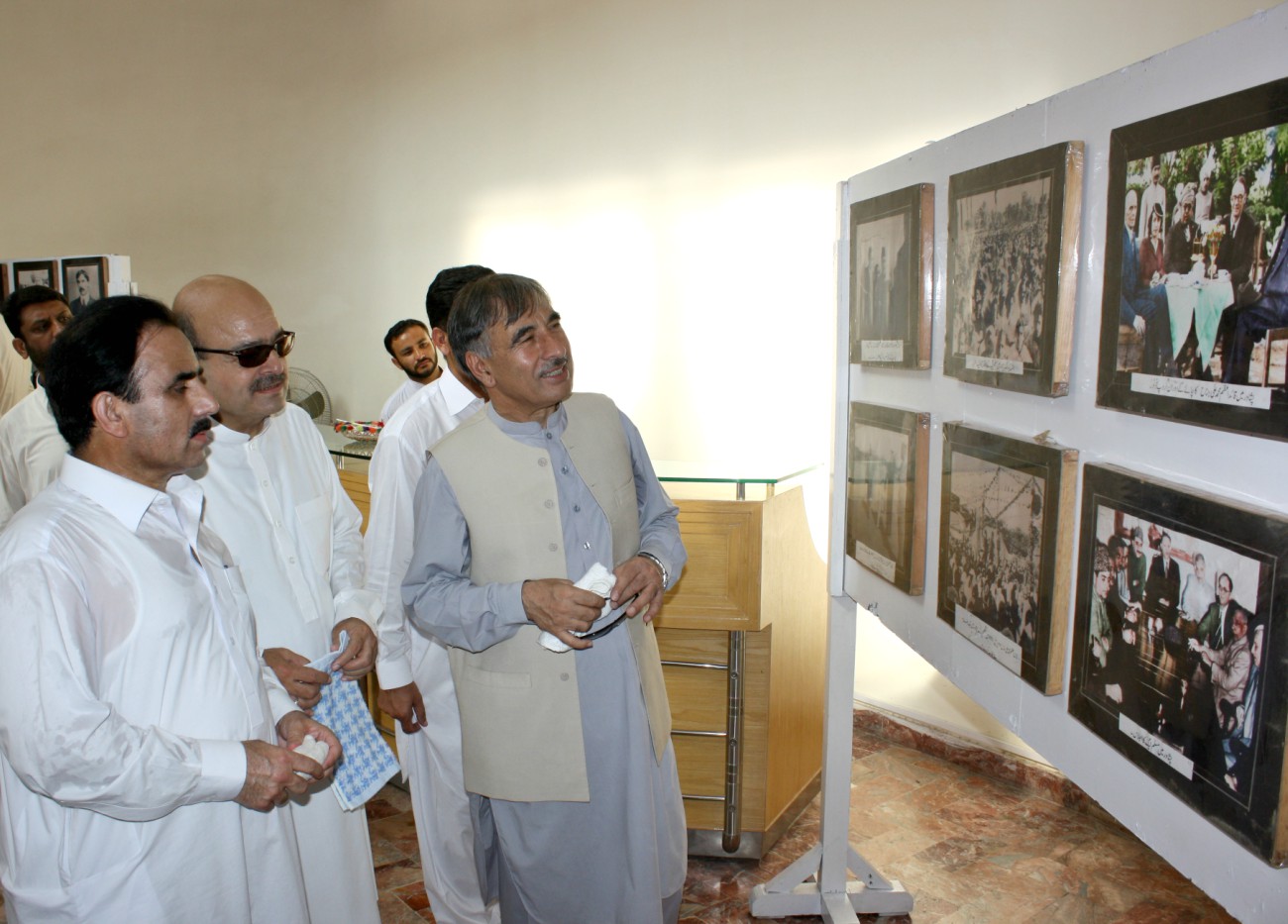 The highlight event of the day was held at the main convocation hall of the University of Peshawar where the students showed love for their country by singing national songs and presented skits about the spirits of patriotism.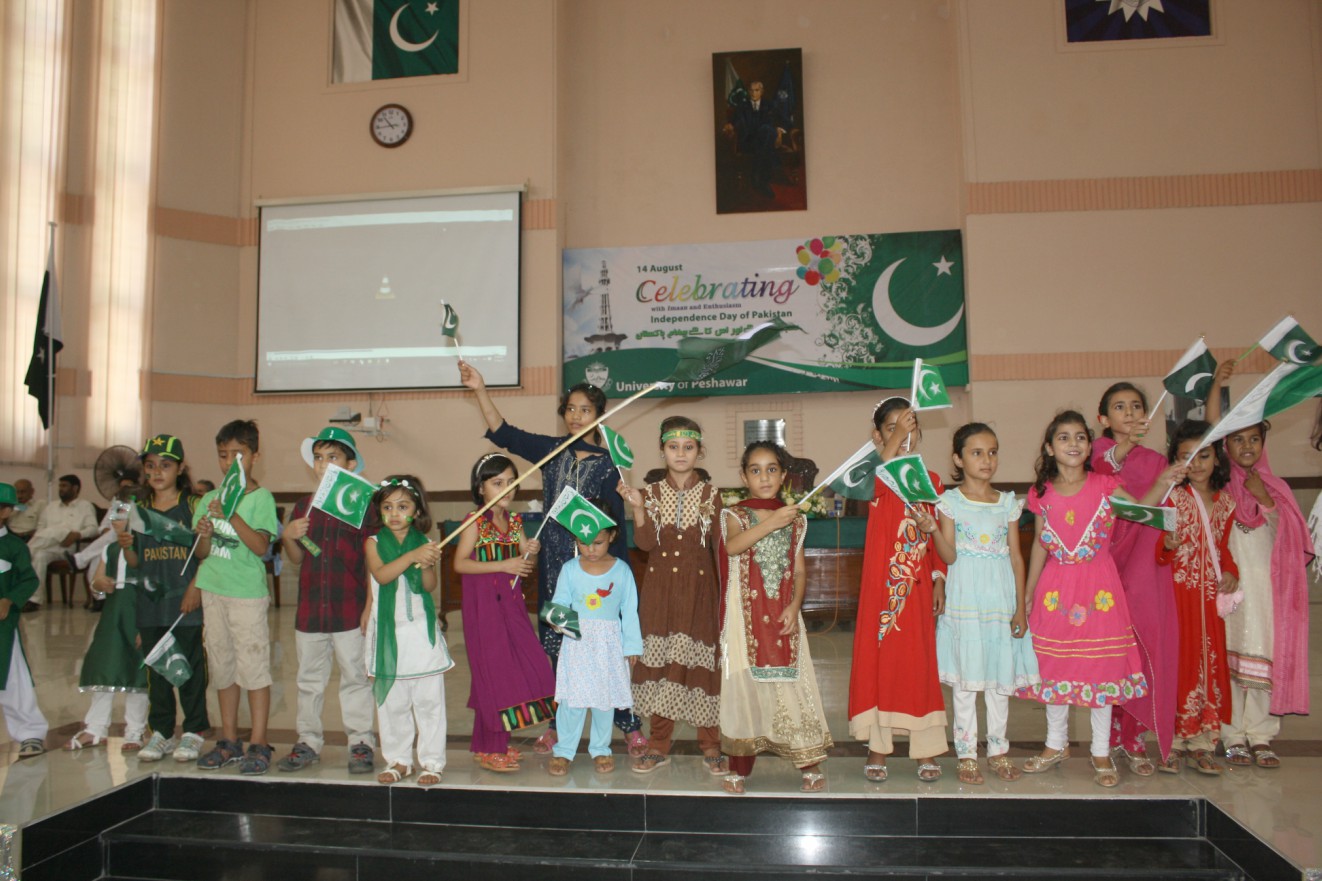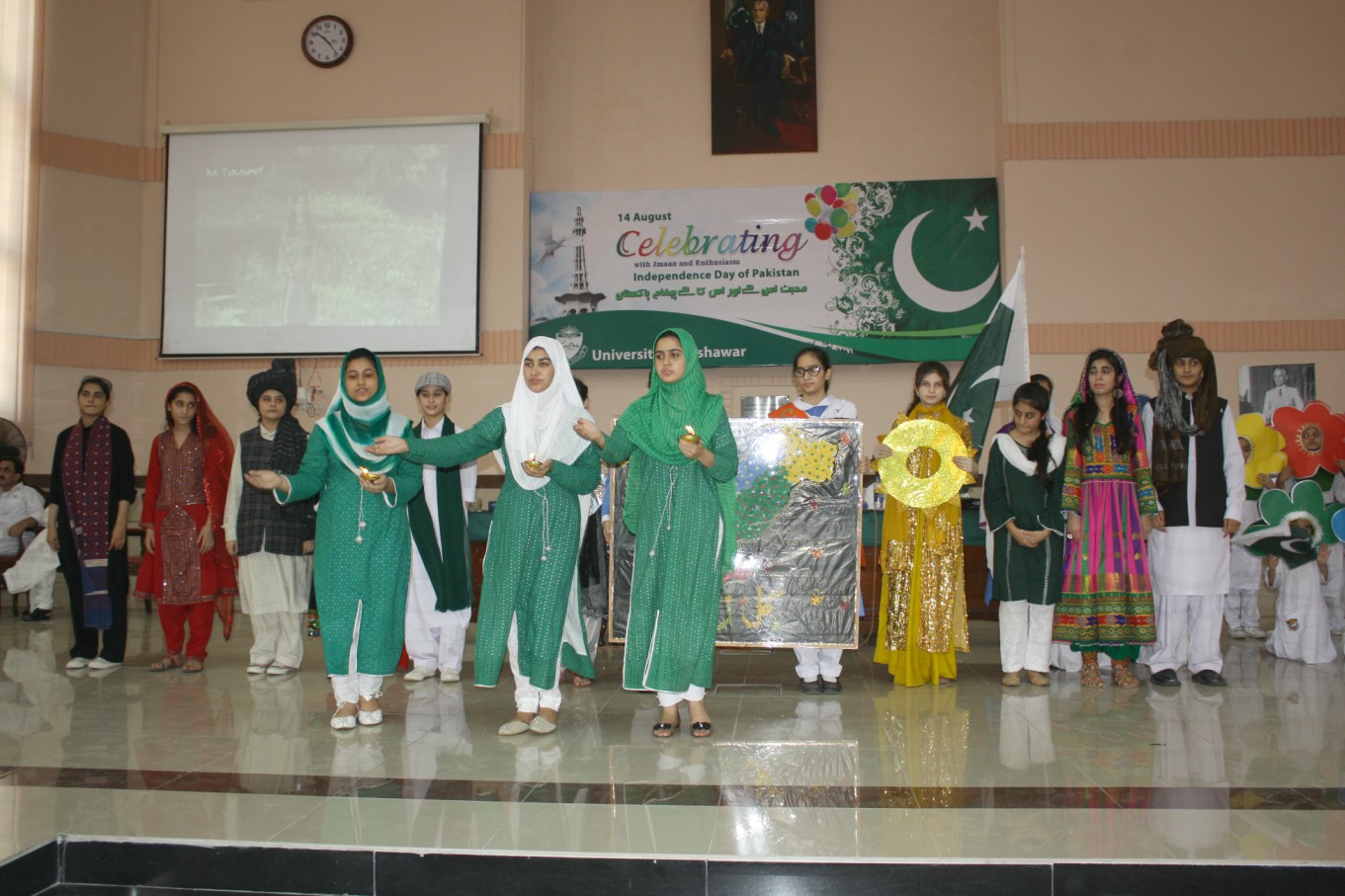 Some students did wonderful speeches highlighting the importance of unity among the countrymen to steer the homeland out of crisis.
A twenty five pound cake was cut on the day to commemorate the 69th anniversary of the country.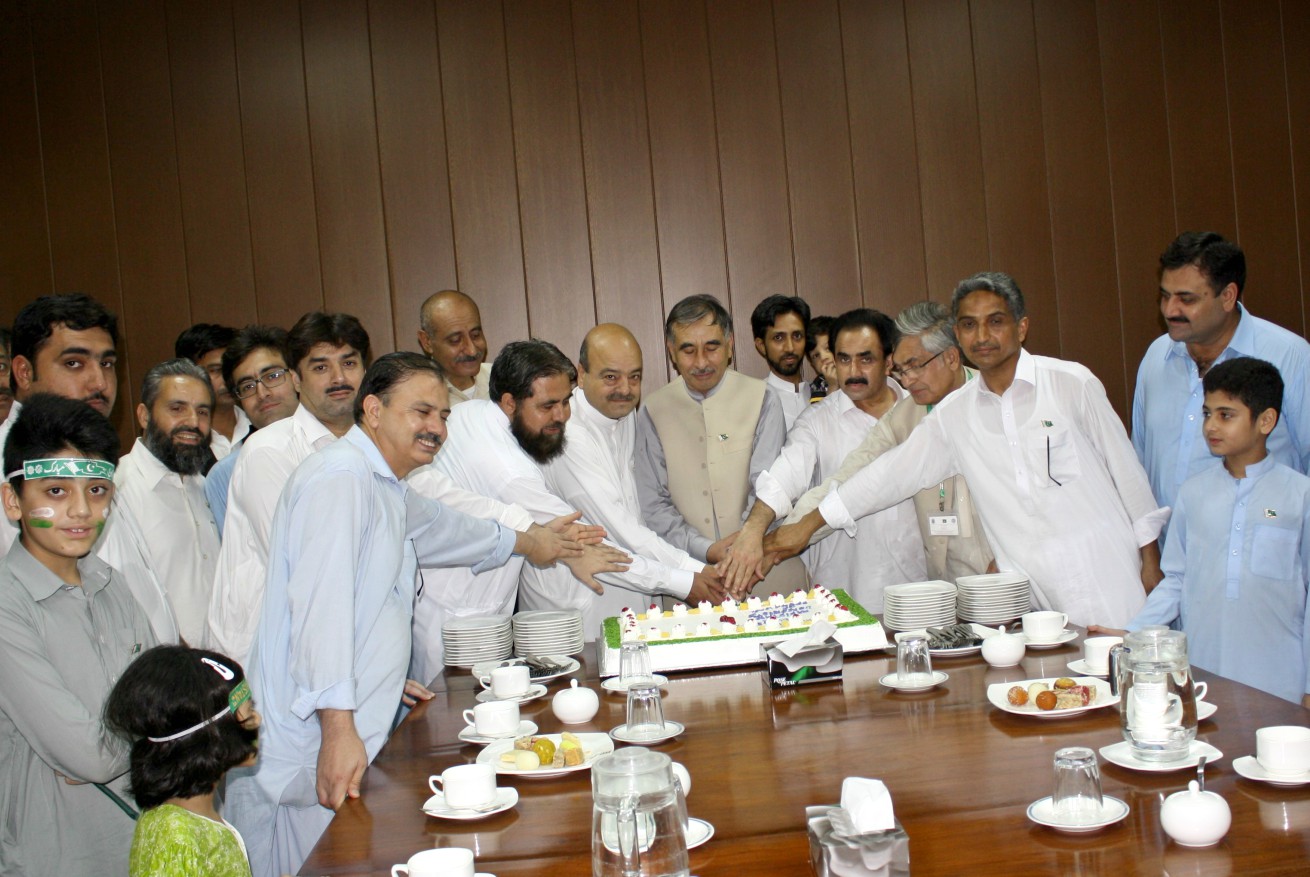 Addressing the ceremony, the Vice Chancellor said that only those people can have the real feel of independence who are deprived of it. He added that our country is blessed with enormous natural resources and the best brian of the world which if given direction can make the homeland the biggest economic power of the world. Dr. Jan said that commemorating 14 August should not be a mere activity but we should do soul searching on the day and regather our thoughts to contribute towards its prosperity and remove the lapses were are committing in meeting the same.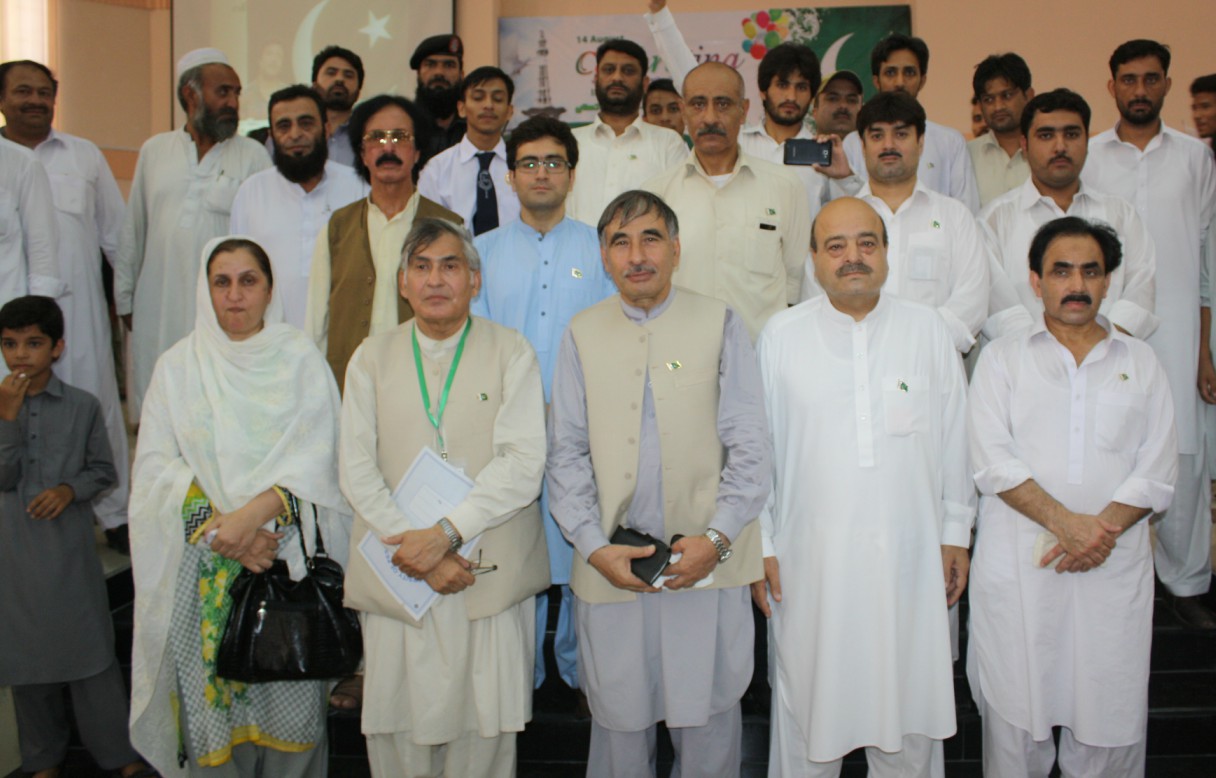 Registrar Dr. Syed Fazli Hadi, Deans of Faculties and large number of students participated in the event.