Jinnah College for Women took top positions in the University of Peshawar B.A, B. Sc Examination Result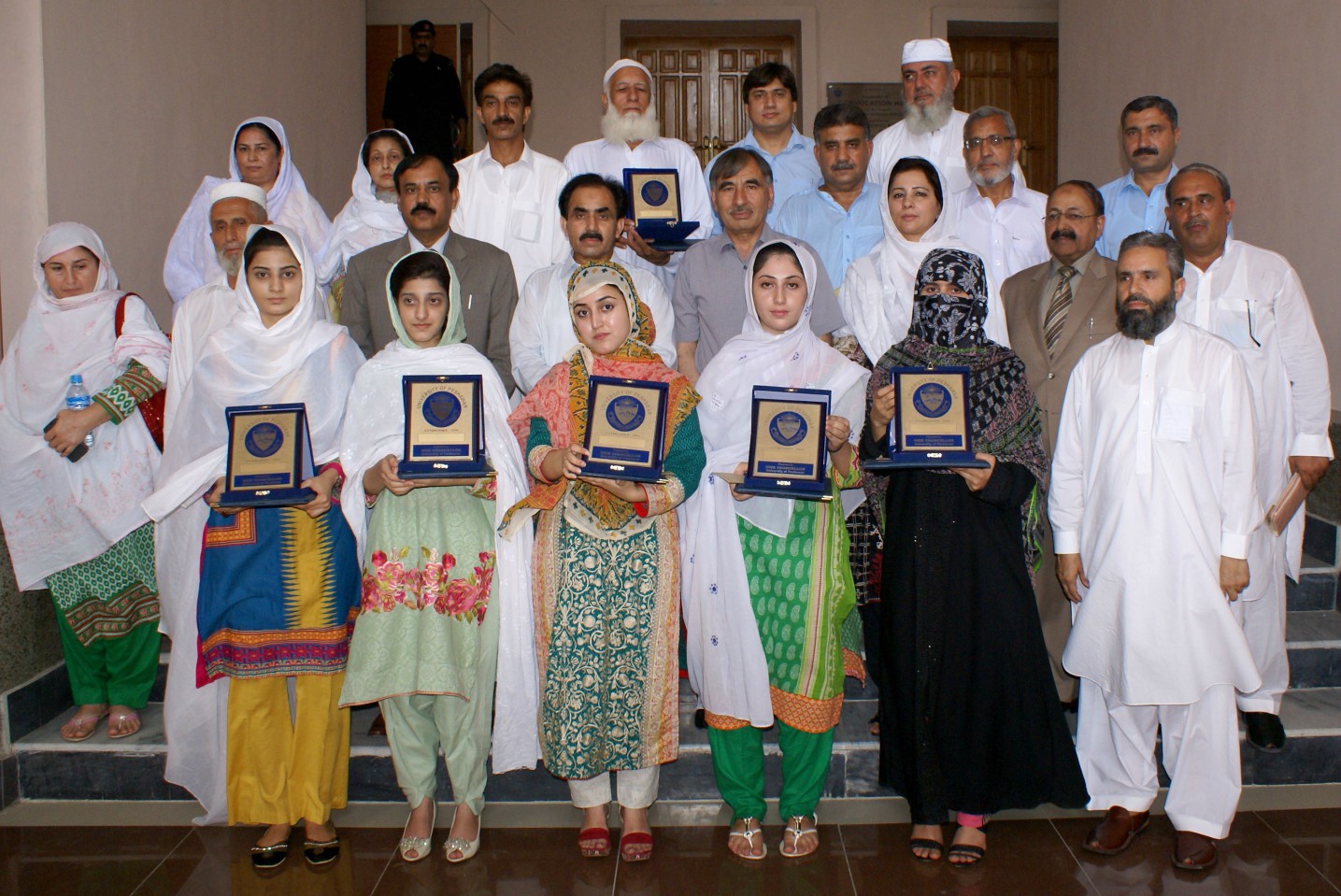 The Jinnah College for women stood out once again by claiming almost all the top positions in Bachelor examination. A total of 33 thousand four hundred candidates appeared in the B. A, B. Sc examination, amongst which ten thousand one hundred were declared as successful with a passing percentage of 30.
Keeping the trend alive, the girls outshined in the examination and all the three top positions in B. A , B. Sc went to them. Ms. Sara Nihar D/O Nihar Muhammad of the Jinnah College for Women got overall first position by scoring 478 marks. She also stood first in B. Sc. She was followed by Ms. Shahzadi Zohra Gul of JCW and secured 475 marks. Ms. Nazish Naeem of Jinnah College for Women took third position by securing 472 respectively.
In the Bachelor of Arts category Ms. Hira Farooq D/O Umar Farooq of JCW secured first position with 435 marks, followed by Ms. Ghania Mubarak of Army Burn Hall College Abbotabad who took second position by securing 427 marks while Ms. Ayesha Jaffar D/O Jaffar Ali of JCW secured third position in the Bachelor of Arts category by scoring 419 marks.
Vice Chancellor University of Peshawar Prof. Dr. Muhammad Rasul Jan was the chief guest of the event and gave away merit certificates, cash prizes and University shields to the position holder students. He announced free education for all the position holder students upon their pursuing higher studies in the University of Peshawar.
In his address to the students he said that it is a proud moment for the students, their parents and the teachers. He added that by achieving the distinction your journey for excellence in the field of education should start which shall never stop as learning and knowledge gaining was a continuous process.
The ceremony was arranged by the office of the Controller Examination.