GRAND ALUMNI REUNION OF THE UNIVERSITY OF PESHAWAR ENTHRALLED THE PARTICIPANTS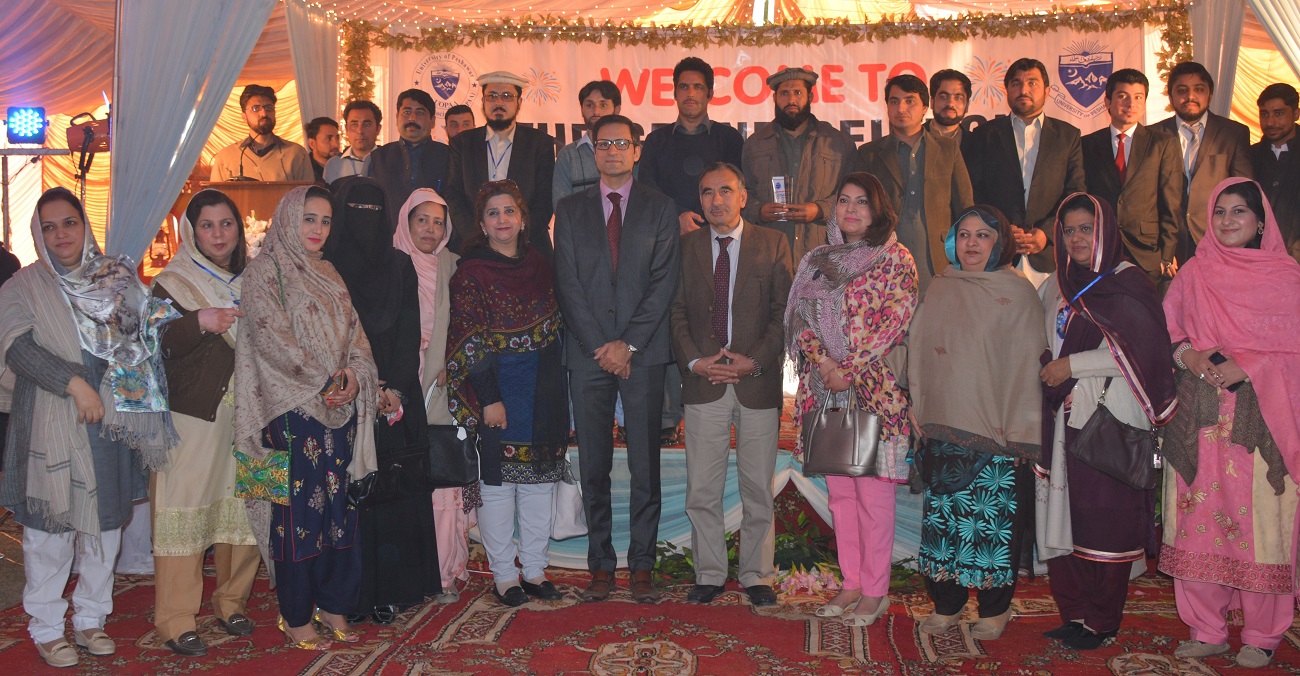 The grand alumni re-union of the University of Peshawar was held in the lawn of Sheikh Muhammad Taimur Academic Block which was well attended by a galaxy of professionals and former graduates of varsity. The event was made more colorful by the Pashto song, ``pehawar ho pehawar de kana`` sung by former graduate Irfan Khan and enchanting melodies of Gulzar Alam. Beside Chitrali dance attan enthralled the audience.
Vice Chancellor UoP Prof. Dr. Muhammad Rasul Jan was the chief guest of the event. Additional Secretary Higher Education Department Dr. Khalid Khan, Former VCs Dr. Qibla Ayaz and Dr. Lutfullah were among the 400 alumni in the ceremony.
In the event it was decided to establish a student endowment fund in order to help the needy and poor students of varsity. In this regard the Director Counter Terrorism Department Dr. Ayaz announced a sum of Rs. one million from his pocket. Certain other graduates also announced their contribution on the occasion.
Addressing the ceremony the Vice Chancellor said that Alumni are the guiding agents for the uplift of the University. He added that all over the world alumni provide adequate funds to the universities to meet it financial needs.
Dr. Jan maintained that the huge number of audience in the gathering shows their love for alma mater and vowed to take the journey further by giving more role to alumni in uplift strategies of this mother institution of Khyber Pakhtunkhwa.
Dr. Qibla Ayaz in his speech said that what we are today is just because of this University, adding that its graduates have been excellent ambassadors of this institution and working in the public and private sector on key positions within the country and abroad.
Earlier Coordinator Alumni Association said that they were in contact with seven thousand former graduates of the University, and the data bank is soon going to be enhanced up to thirty five thousand. He agreed to the suggestion put forth in the ceremony regarding the appointment of focal persons in European countries.