Oath Taking Ceremony of Class IV employees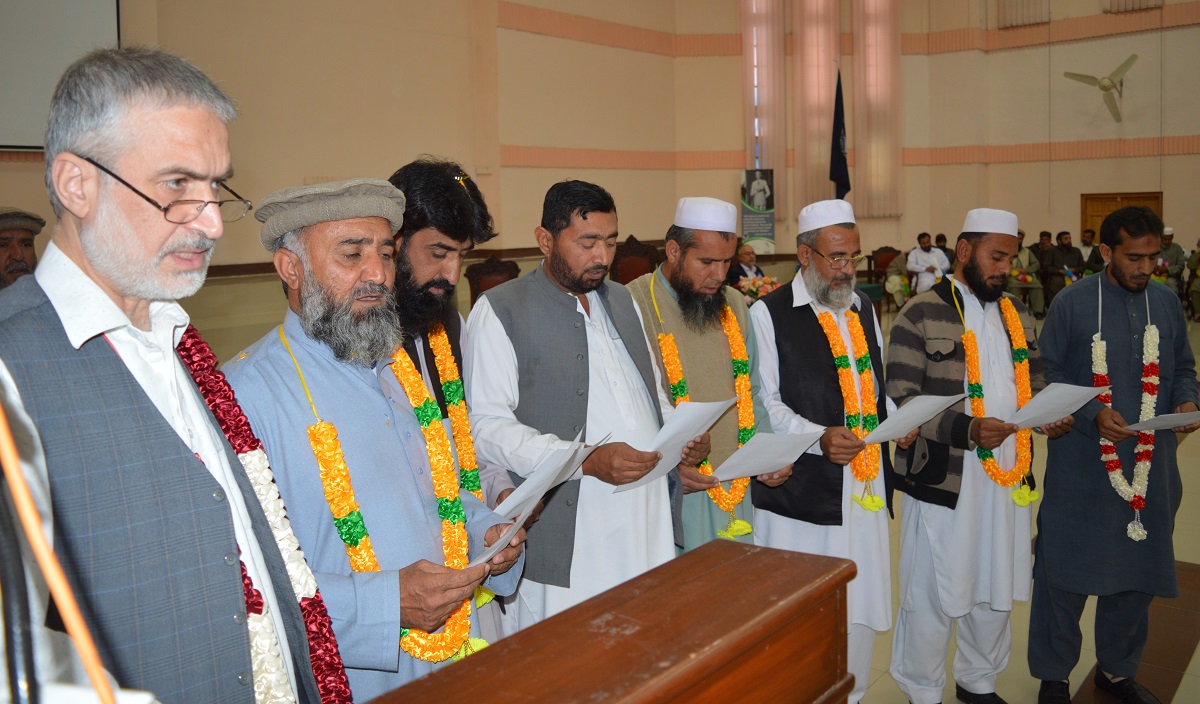 The Pro VC/ Acting Vice Chancellor University of Peshawar Prof Dr. Muhammad Abid while appreciating the role and performance of Class IV Employees in maintaining beautification, cleanliness of the campus and performing their responsibilities in respective offices have said that Regularization of Contract Employees will be considered, once the government gives green signal to the varsity. He said that Class IV employees are important stake holders of the university and their genuine demands will be fullfilled as per rules on priority basis. This is he said as a Chief Guest of the Installation/ Oath Taking Ceremony of the newly elected cabinet of the Class IV Employees' Union, UoP here at the Convocation Hall on Friday. Earlier the President Imdad Ullah presented a charter of demands, which the VC assured will be dealt accordingly.
On demand of restoration of Employees' sons quota, the VC said that this issue will also be addressed as per rules and the administration is fully committed to serve all employees of the university, irrespective of their grades and positions, on priority basis. He said that committees will be constituted to look into various issues like up-gradation, promotion, construction of new houses on campus, and all other relevant problems will be addressed in the near future.
Earlier in their speeches, representatives of the Class IV Employees Union assured their utmost support to the varsity administration and committed that they will leave no stone unturned to make this institution as one of the bests in country.