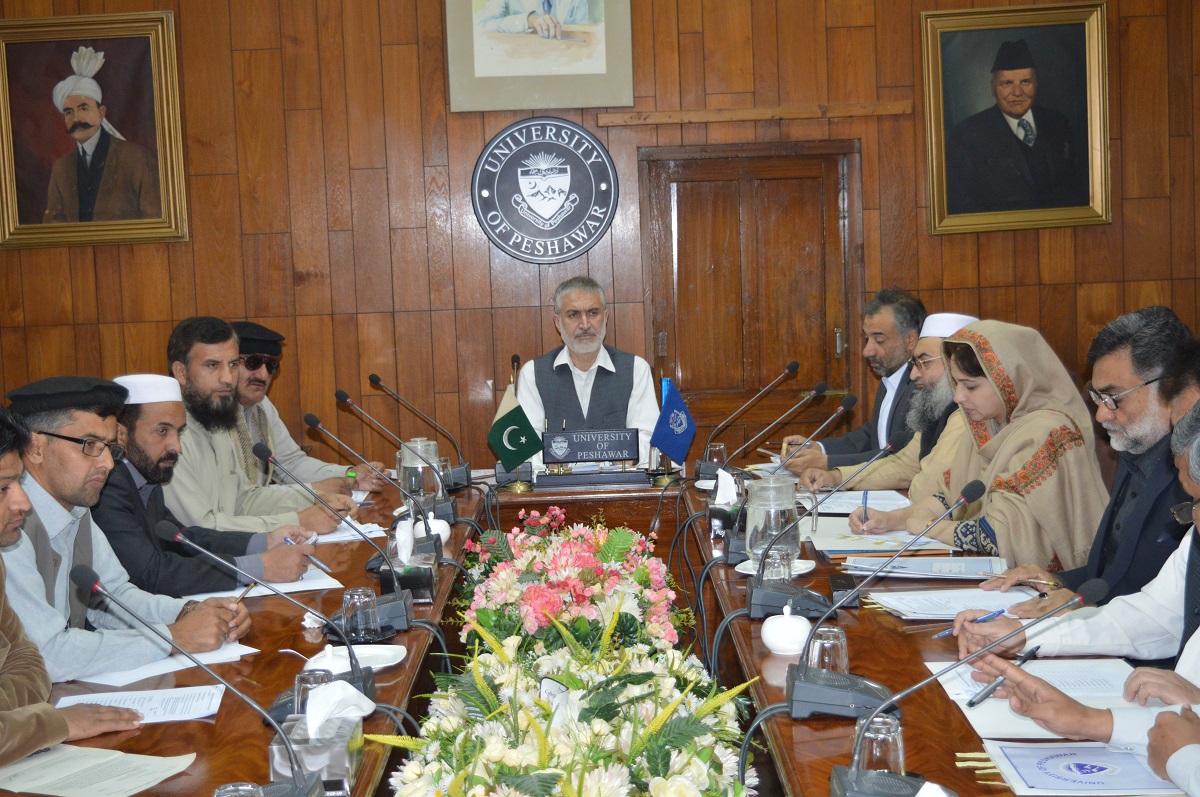 The Pro VC/ Acting Vice Chancellor University of Peshawar Prof Dr. Muhammad Abid while appreciating the role and performance of Class III Employees in smooth functioning of the varsity affairs, have assured his utmost support for resolving their genuine issues as per rules. He said that committees will be constituted to look into various issues like up-gradation of the laboratory/technical staff, promotion of ministerial staff and construction of new houses on campus, and these problems will be addressed accordingly.
This he said while chairing a meeting with the Class III Employees' Association UoP who called on him at the Committee Room, here Friday. Besides Sarwar Shah Bacha, President Class III Employees' Association and his cabinet members, the meeting was also attended by Dr. Zulfiqar Ali, Registrar; Dr. Yurid Ahsan Zia, Treasure; Mrs. Ayesha Salman, Additional Treasurer; Ishtiaq Ullah Khan, Director Administration; Director of Works and Deputy Registrar University of Peshawar.
The Vice Chancellor after listening to their demands has assured them that the administration will carefully listen to it and will try its best to address their genuine grievances. The meeting discussed Promotion of Ministerial Staff, Up-gradation of Laboratory/Technical Staff, Promotion of Ministerial Staff working in BPS-17/16 on Administrative Positions, Statues for Upward Movement of Technical /Laboratory Staff from BPS-16 to BPS-17, Renovation/Repair work in Classs III Houses, Construction of New houses on Campus and Staff Hostel.