President FAPUASA visit to the University of Peshawar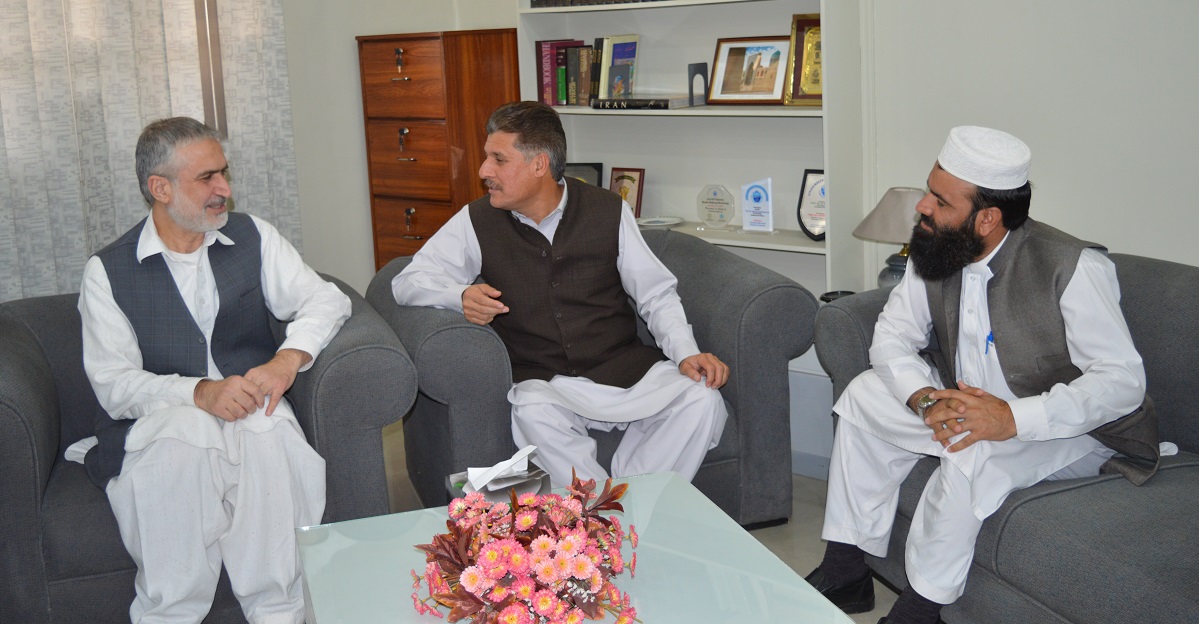 Central President, Federation of All Pakistan Universities Academic Staff Association (FAPUASA), Prof. Humayun and president of KPK Dr. Khan Shahzada met the Vice Chancellor of the University of Peshawar Prof .Dr. Muhammad Abid on Friday in his Office. They assured the Vice Chancellor in supporting the ongoing Educational and Research activities in the University. They welcomed the Vice Chancellor and said that Prof. Dr. Muhammad Abid will aggrandize the culture of Education and Research and uplift the university to the flash point. They further expounded that University of Peshawar is one of the splendid and gorgeous Universities of the country.
Prof. Dr. Muhammad Abid added that University of Peshawar is one of the most established institutions in Pakistan. Being the biggest and oldest university of Khyber Pakhtunkhwa, it offers immense educational and research opportunities and at the same time it faces daunting challenges. While we are aware of the extreme significance of education for the people of this province, we also keep a vigilant eye on the needs and requirements of the local and global markets. We try our best to address our social, academic, cultural, and economic problems in a befitting manner
The Alumni of the University are serving as shining stars in various sectors of the country. Prof.Dr. Muhammad Abid on the occasion assured them that the University's Administration will assist you in resolving the genuine issues of teachers as well.