Celebration of World Water Day 2017, at University of Peshawar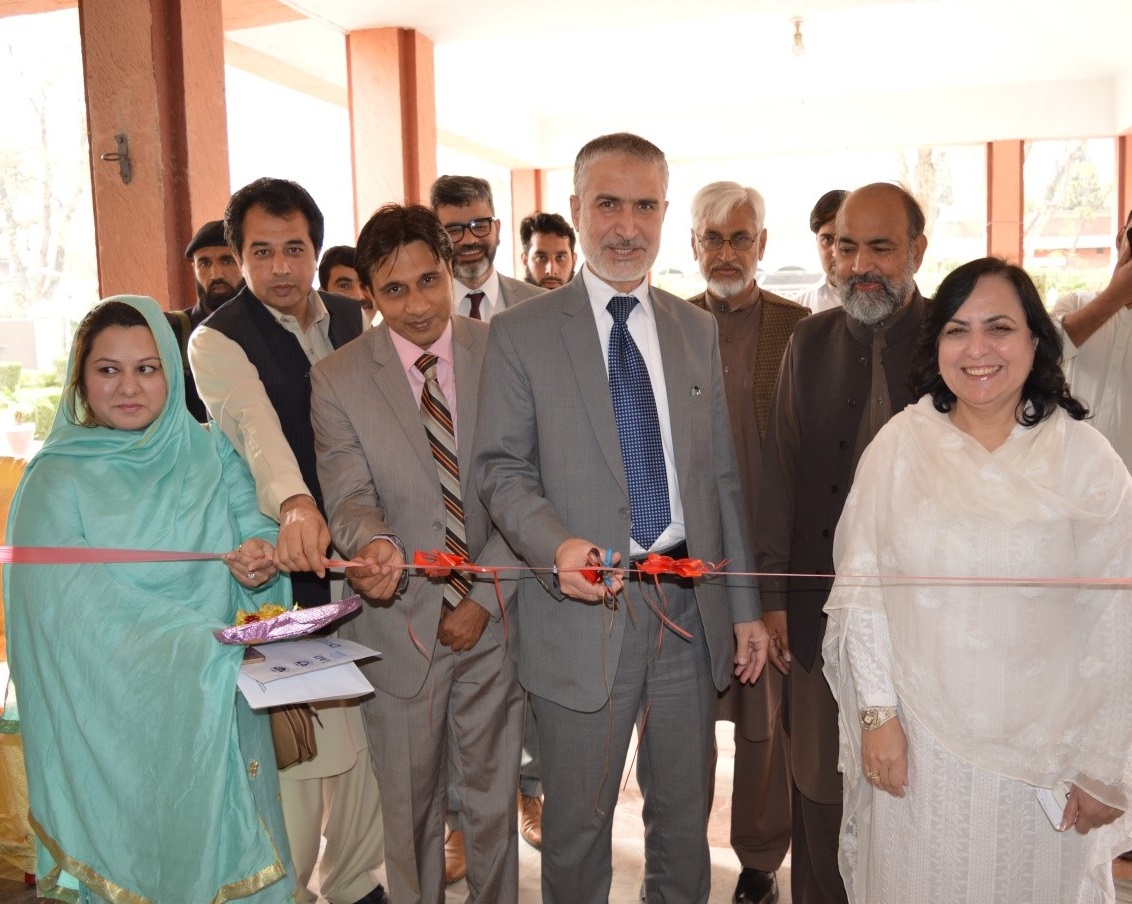 Center for Disaster Preparedness and Management, University of Peshawar and ACTED, jointly organized a program to celebrated World Water Day under the theme of "Why waste water " aimed to highlight how water can create decent work while contributing to a greener economy and sustainable development. The program was organized under the surveillance of Chairperson, Department of Environmental Sciences, Prof. Dr.Noor Jehan, and honored by the chief guest, Prof. Dr. Muhammad Abid, Vice Chancellor University of Peshawar. Besides him Country Director ACTED, Mr. Sarfaraz Laldin, Deputy Country Director ACTED, Mr.Syed Muhammad Aftab,former VC, Prof. Dr. Qibla Ayaz and other faculty members and students were present on the occasion. While underlining the significance of water, Prof. Dr. Muhammad Abid, spoke to the participants and stressed for necessary action for clean drinking water. He said that there was no life without water. "The availability and sustainable management of water has a direct link with the creation of quality jobs, every must put his efforts to conserve water and safe it for coming generation", he added and said that globally, the vast majority of all the wastewater from our homes, cities, industry and agriculture flows back to nature without being treated or reused – polluting the environment, and losing valuable nutrients and other recoverable materials.
Instead of wasting wastewater, we need to reduce and reuse it. In our homes, we can reuse grey water on our gardens and plots. In our cities, we can treat and reuse wastewater for green spaces. In industry and agriculture, we can treat and recycle discharge for things like cooling systems and irrigation. The VC, further elucidated that almost half of the World`s workers were associated with water related sectors. "Around 650 million people in the World don't have access to safe water, putting them at risk of infectious diseases and premature death. Mr.Sarfaraz Laldin said water would be crucial problem in coming years in Pakistan human being`s survival could at risk if we did not put hands together to conserve and save water. "All segments of society should come forward and play role to conserve water and make need based use, otherwise we have to face problems in daily life", he stressed and added that Pakistan had no proper system for rain water storage, "Had there been a Dam, there would have been no damages in 2010 floods", he argued and said instead looking for international community we should step in ourselves to store rain water and use it for our needs.