HEC approved highest number of National Research Program for Universities NRPU (2016-17) projects of University of Peshawar in Khyber Pakhtunkhwa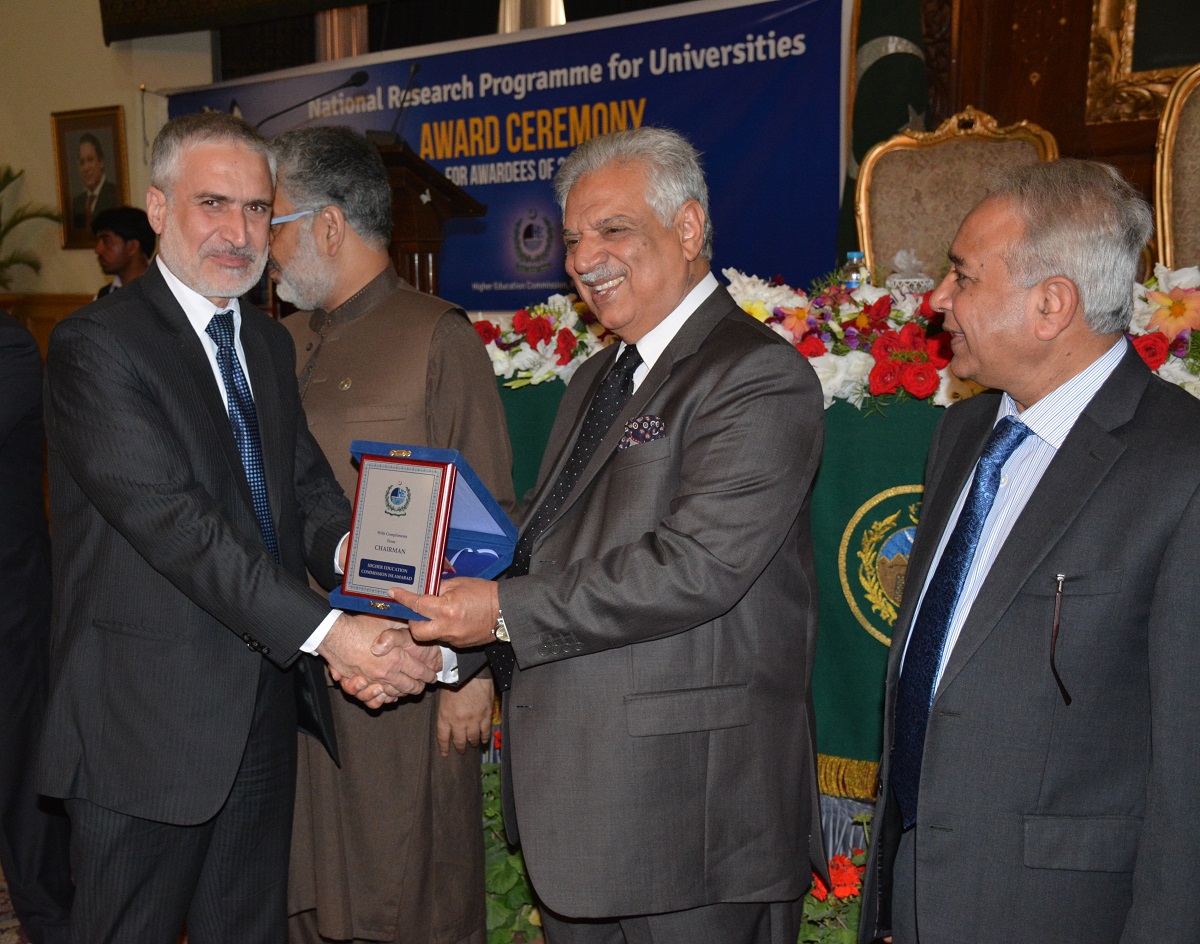 In the National Research Program for Universities (NRPU 2016-17) more than 200 projects were submitted to HEC and only 69 projects were finally approved after a tough process of blind review. This time Khyber Pakhtunkhwa grabbed 33% of the total approved research projects.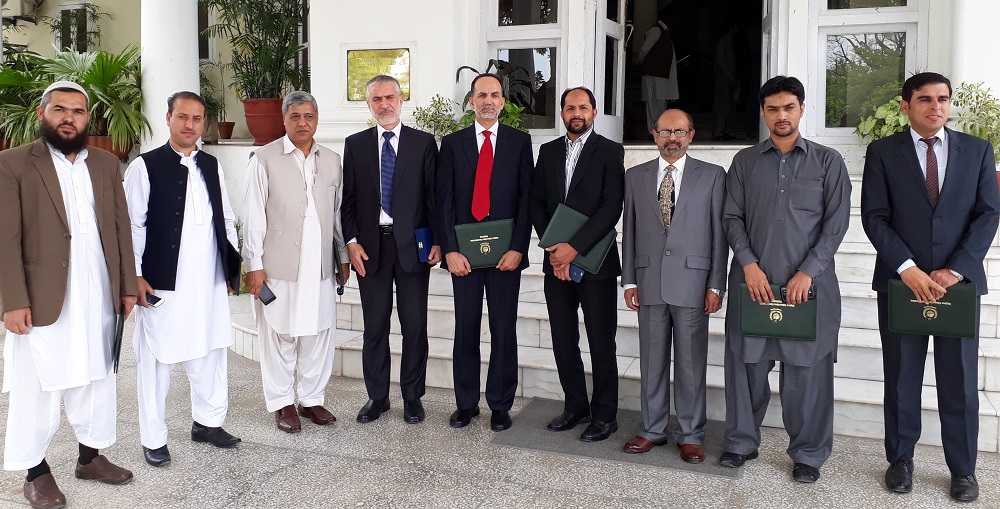 Among the Universities of Khyber Pakhtunkhwa, the highest number of projects of the University of Peshawar were selected. Prof. Dr Zafar Iqbal, Prof. Dr Jamshed (Pharmacy), Prof. Dr Bashir Ahmed (Biotechnology) and Prof. Dr Zahid Anwar (Political Science) were among the NRPU awardees of the University of Peshawar. The ceremony was held in Governor House and Iqbal Zafar Jhagra, the Governor of Khyber Pakhtunkhwa gave award letters to NRPU Principal Investigators. On the occasion, Prof. Dr Mukhtar Ahmed, Chairman, Higher Education Commission said that in the last couple of years Pakistan improved its ranking in the world in higher education. The honourable Governor told the learned audience that there is no lack of talent in the country, the need of the hour is to polish that abundant talent.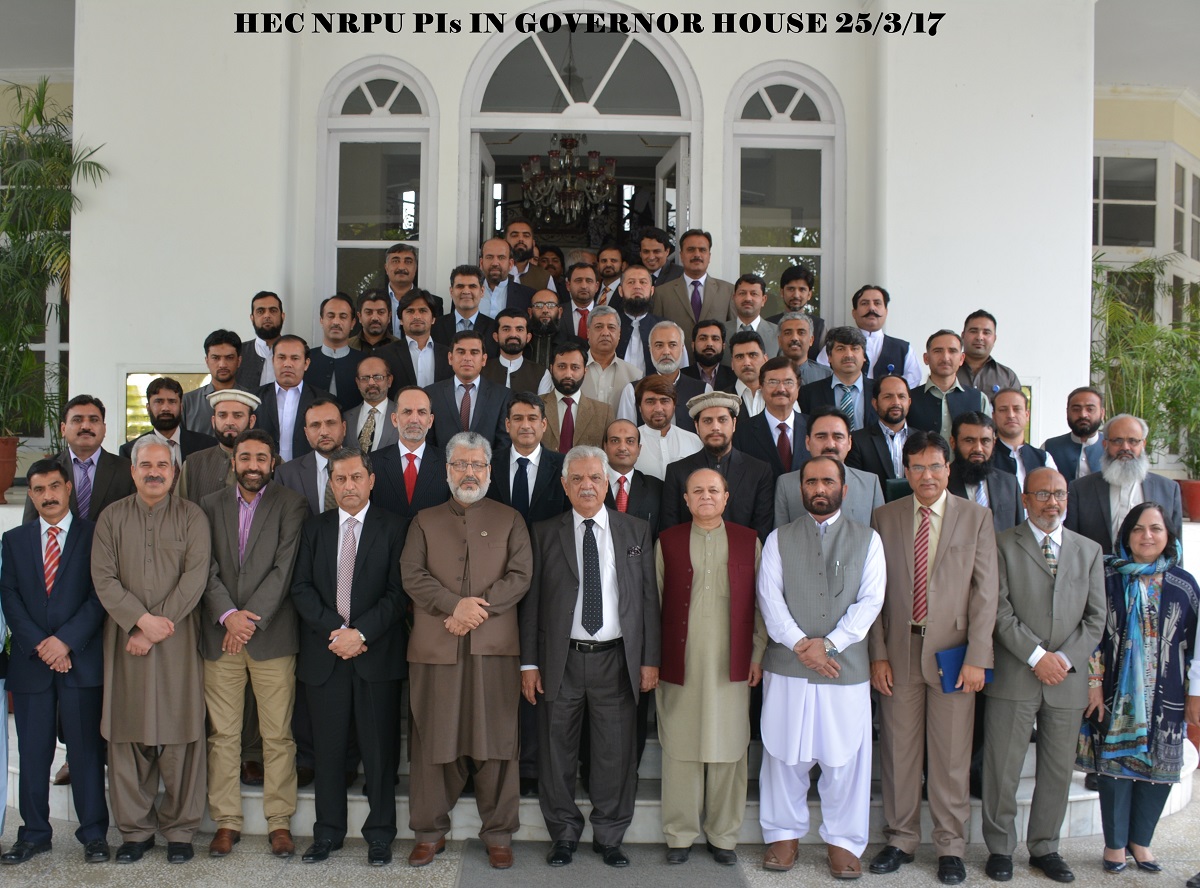 By
Prof. Dr. Zahid Anwar
Department of Political science,
University of Peshawar, KP, PAKISTAN
Office: +92919216751, zahid_anwar@upesh.edu.pk