Khyber Pakhtunkhwa Road Show Beijing 17-18 April 2017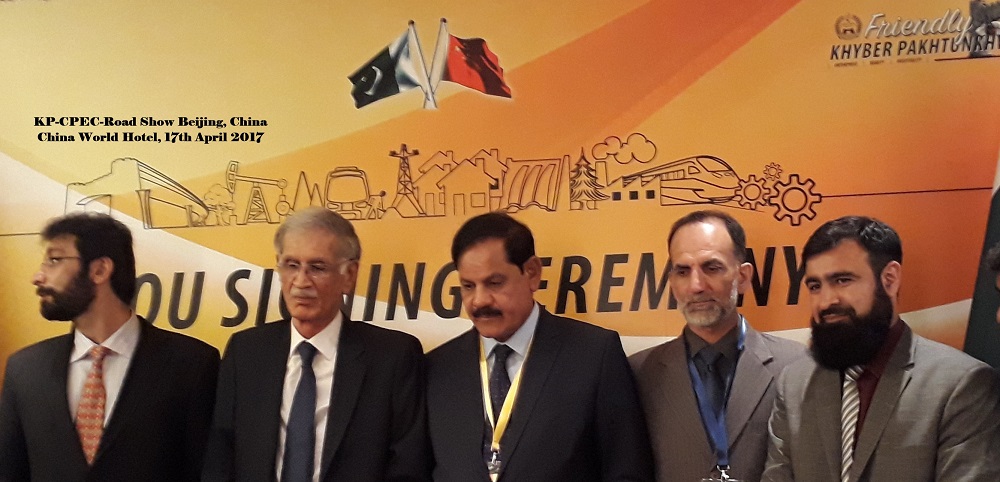 Chief Minister Khyber Pakhtunkhwa (KP) led a delegation comprised of almost 100 delegates to Beijing, China to attract Chinese investors for investment in different proposed projects in Khyber Pakhtunkhwa. It also included Mr. Mushtaq Ghani, Education Minister, Special Secretary Education, Statistical Officer P&D, Prof. Dr. Fida Abbasi, Mr. Kashif ( Hazara University), Faisal Shahzad ( FEF), Dr. Gul Muhammad ( UET) and Prof. Dr. Zahid Anwar, Coordinator, China Study Cell, University of Peshawar.
Higher Education Department (HED) signed several MOUs with Chinese institutions of Higher learning. Many experts termed the road show successful because it attracted billions of yuan investment in KP. Many MOUs were signed in knowledge industry which will benefit teachers, students and administrative staff of Khyber Pakhtunkhwa institutions of higher learning including that of University of Peshawar.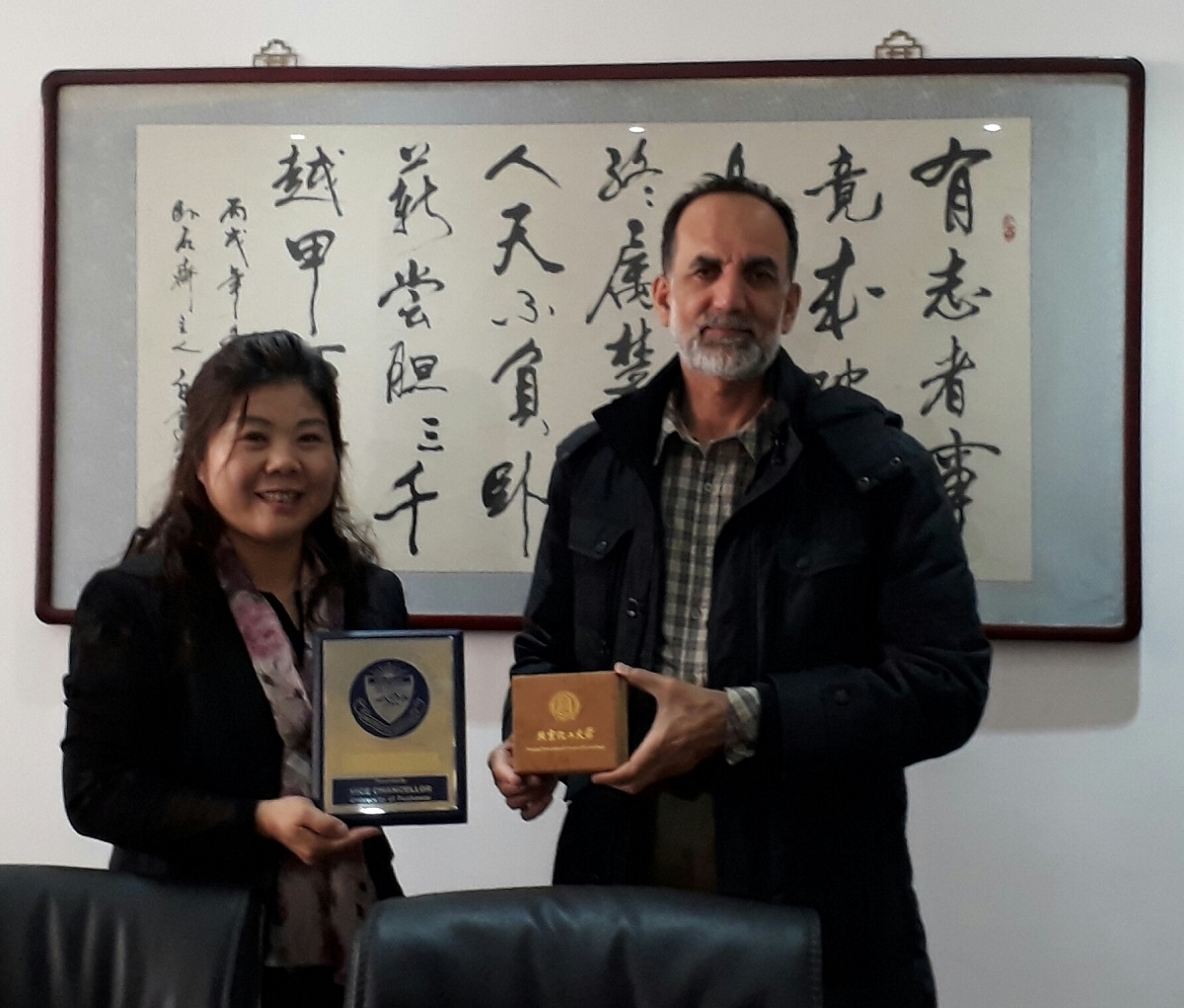 By
Prof. Dr. Zahid Anwar
Coordinator,
China Study Cell,
University of Peshawar, KP, PAKISTAN
zahid_anwar@uop.edu.pk