Symposium on Cooperation among China, Afghanistan, and Pakistan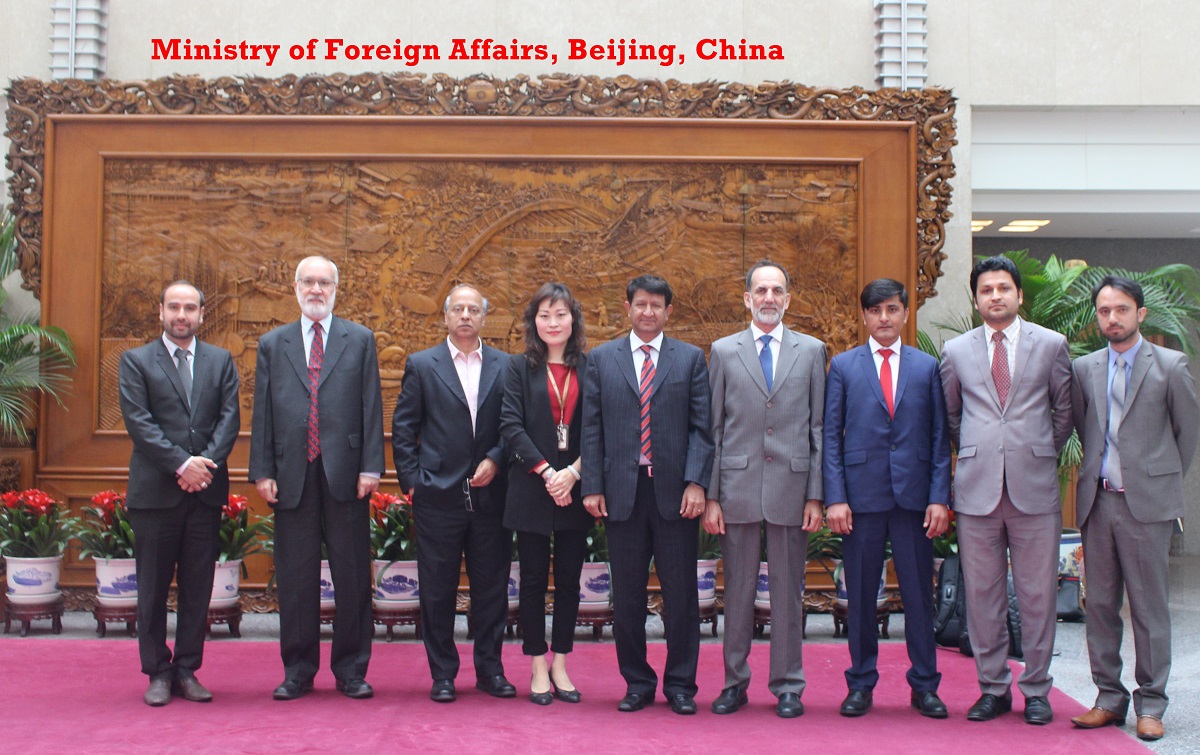 China Institute of International Studies (CIIS) organized an international symposium on deepening practical cooperation among China, Afghanistan, and Pakistan on 18th April 2017 at CIIS, Beijing, China. Regional experts from China, Afghanistan and Pakistan participated in the symposium. Keynote Speech was delivered by Yao Wen, Counselor, Ministry of Foreign Affairs, China. The learned scholars discussed regional issues particularly the crisis in Afghanistan in a very conducive environment.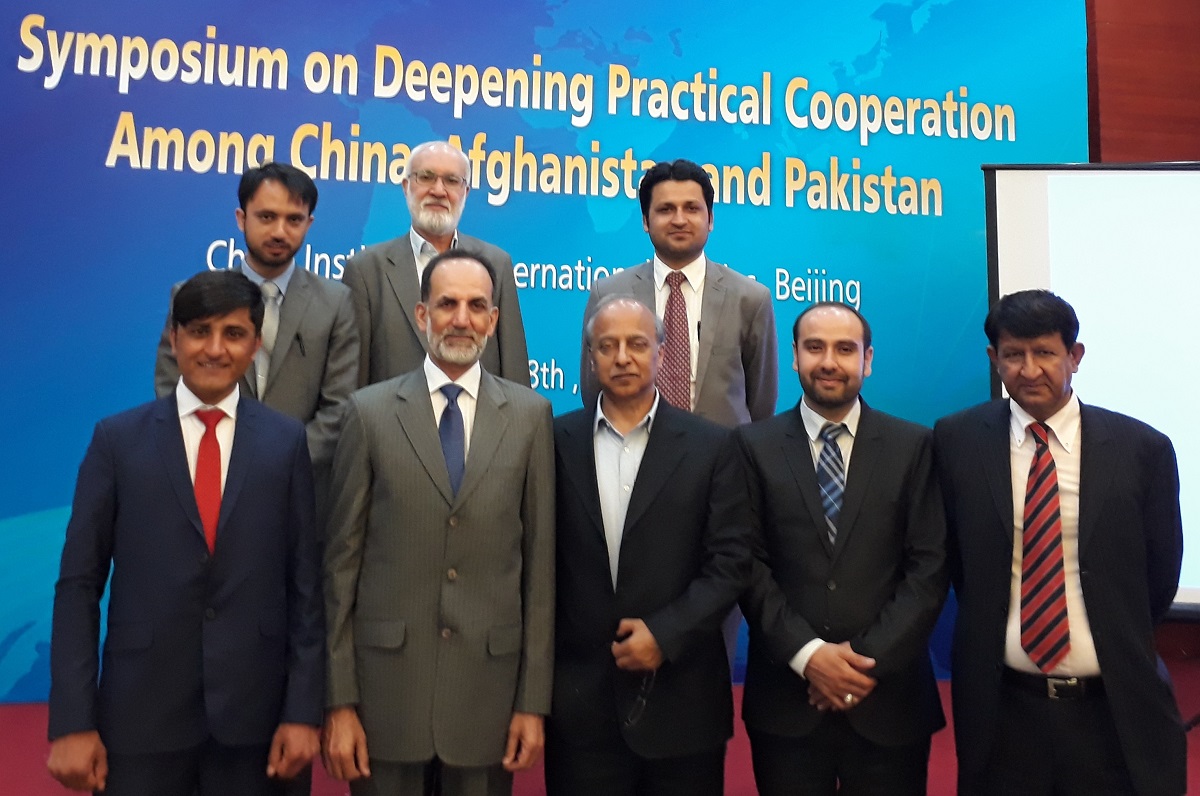 The symposium was divided into different sessions i.e., Political, Economic and Security Situation in the Region, Role of the CPEC to Promote Regional Stability and Development, and New Thoughts for Practical Cooperation among China, Afghanistan, and Pakistan. Mumtaz Zahra Baloch, Deputy Chief of Mission, Pakistan Embassy China, and her counterpart from Afghanistan Embassy in China delivered their moderate speeches with many constructive suggestions. Rong Ying, Vice President, CIIS highlighted the significance of the issue under focus. The presenters included, Imtiaz Gul (Pakistan), Lan Jianxue, Li Qingyan, Yan Guangjun, Prof. Dr. Wang Xu (China), S. M. Munadi, Imran Zakeria, A. B. Khalil, Halimullah (Afghanistan), Rahimullah Yusufzai, Imtiaz Gul, Prof. Dr. Ishtiaq and Prof. Dr. Zahid Anwar (Pakistan). Ms Xing Lei, Deputy Director, Department of Asian Affairs, Ministry of Foreign Affairs China, was of the view that China believes in five principles of peaceful co-existence and will continue its cooperation to strengthen relations between Afghanistan and Pakistan and will support all efforts for regional stability and prosperity.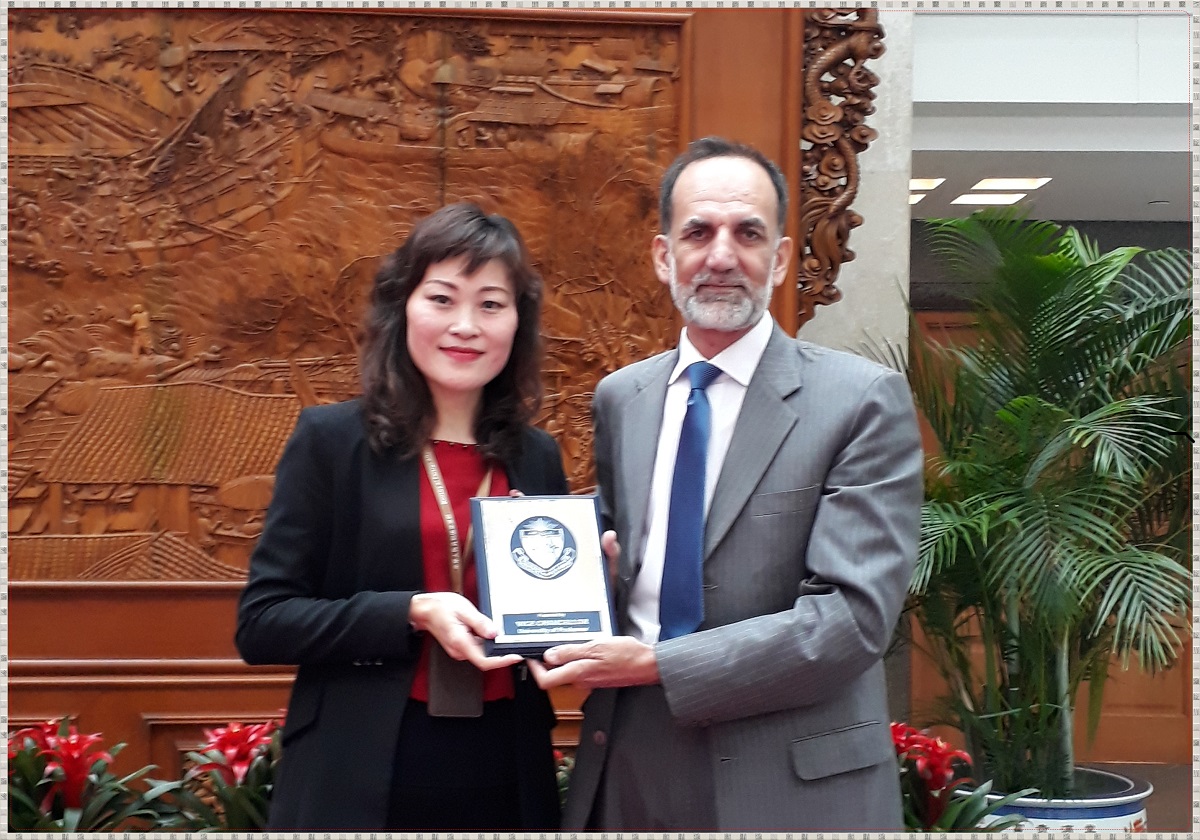 By
Prof. Dr. Zahid Anwar
Coordinator,
China Study Cell,
University of Peshawar, KP, PAKISTAN
zahid_anwar@upesh.edu.pk