China Study Centre Space Inauguration Ceremony at UoP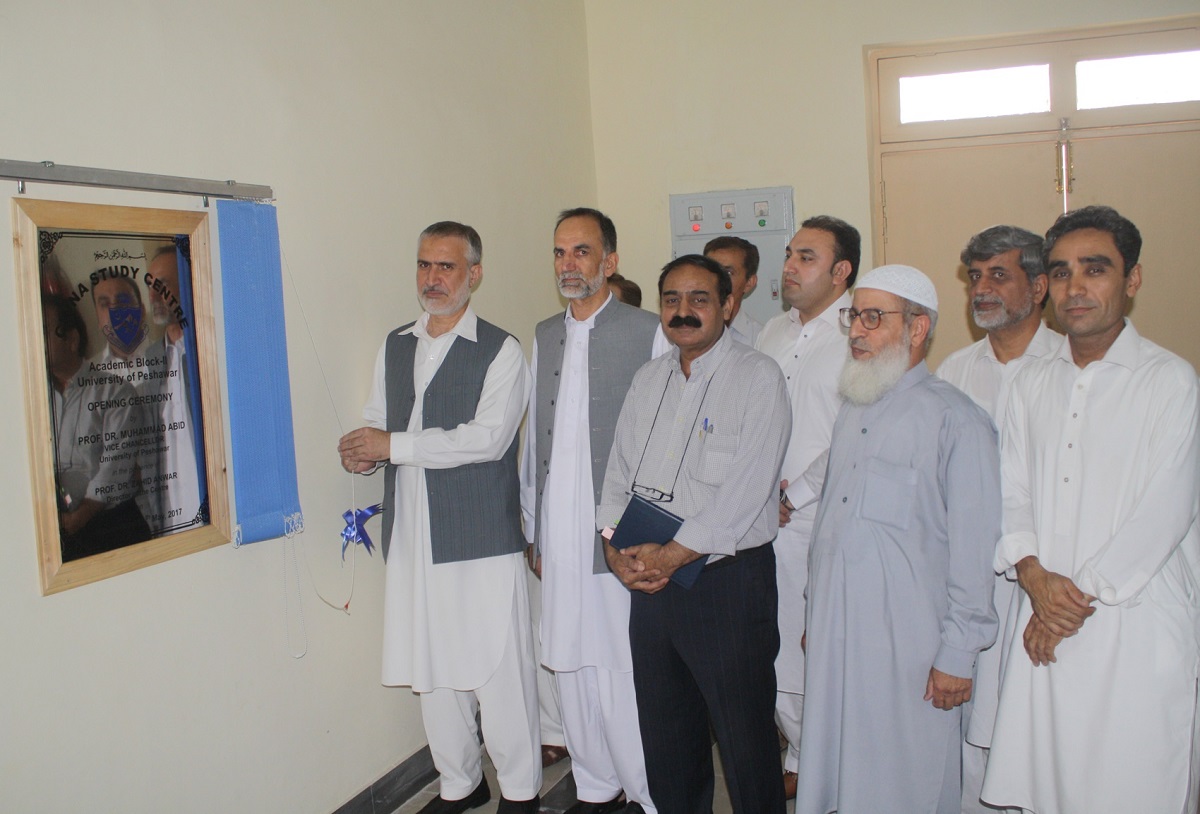 Prof. Dr. Muhammad Abid, Vice-Chancellor, University of Peshawar inaugurated the space allotted to China Study Centre (Cell) at the third floor, Academic Block-II on 10th May, 2017. A large number of University Faculty and Students participated in the ceremony.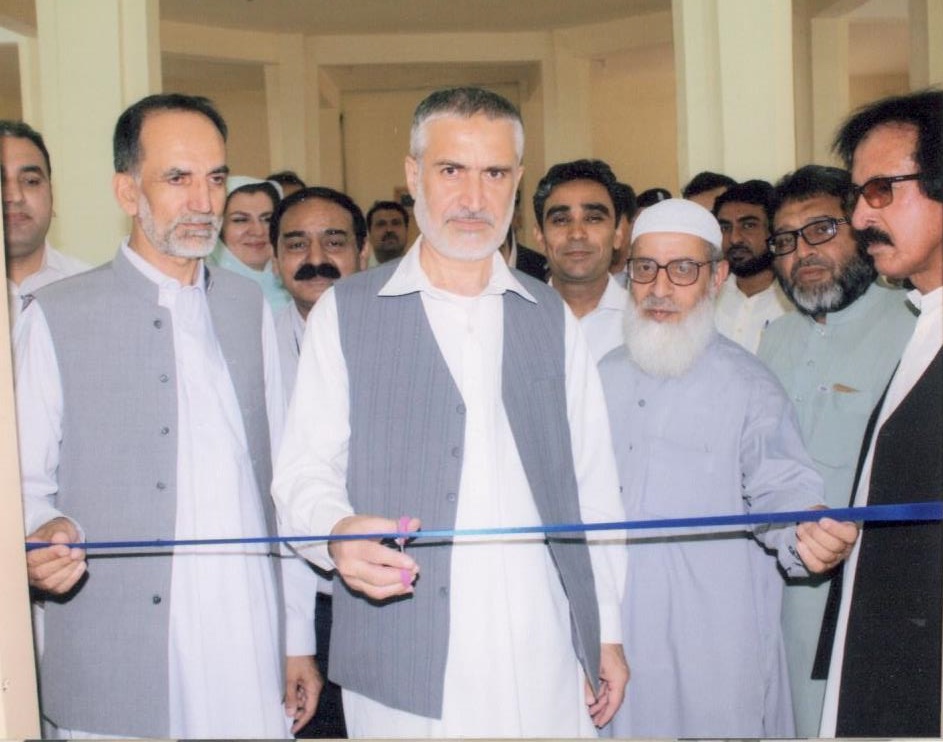 Prof. Dr. Zahid Anwar, the Coordinator (Director) of the China Study Centre (CSC) explained that the Centre will promote scientific research on China and Pakistan, stimulate the study of Chinese Language, History, Culture, and explore further avenues to strengthen Pak-China ties. Dr. Atta-ur-Rehman, Assistant Professor of Chemistry, who did Ph. D. from China discussed the Chinese educational system. Dr. Yasin Iqbal, who also did Ph. D. in Chemistry from China described the application procedure to different kinds of Chinese scholarships. Prof. Dr. A.Z. Hilali, Chairman Department of Political Science in his speech assured support to multidisciplinary activities initiated by Prof. Zahid in the Centre. Prof. Dr. Taj Muharram Khan, Dean of Social Sciences appreciated the efforts for the establishment of the China Study Centre (Cell). Prof. Dr. Muhammad Abid the Vice-Chancellor University of Peshawar and chief guest on the occasion talked about his travelling to Kashgar by road in early 1990s and reiterated full support of his office to Prof. Dr. Zahid Anwar, the Coordinator of the China Study Cell for his wholehearted efforts to organize the Centre on scientific lines. The ceremony was concluded by collective DUA for the success of the new Centre.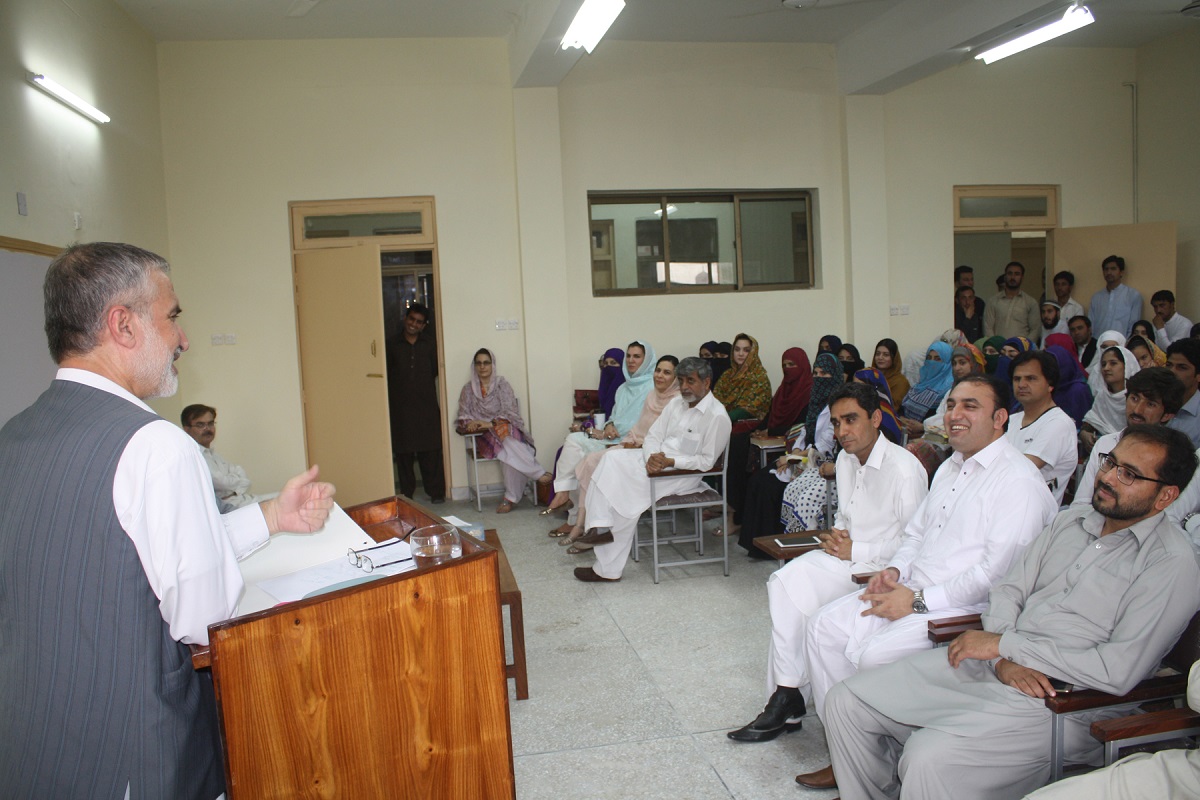 By
Prof. Dr. Zahid Anwar
Coordinator,
China Study Cell,
University of Peshawar, KP, PAKISTAN
zahid_anwar@uop.edu.pk