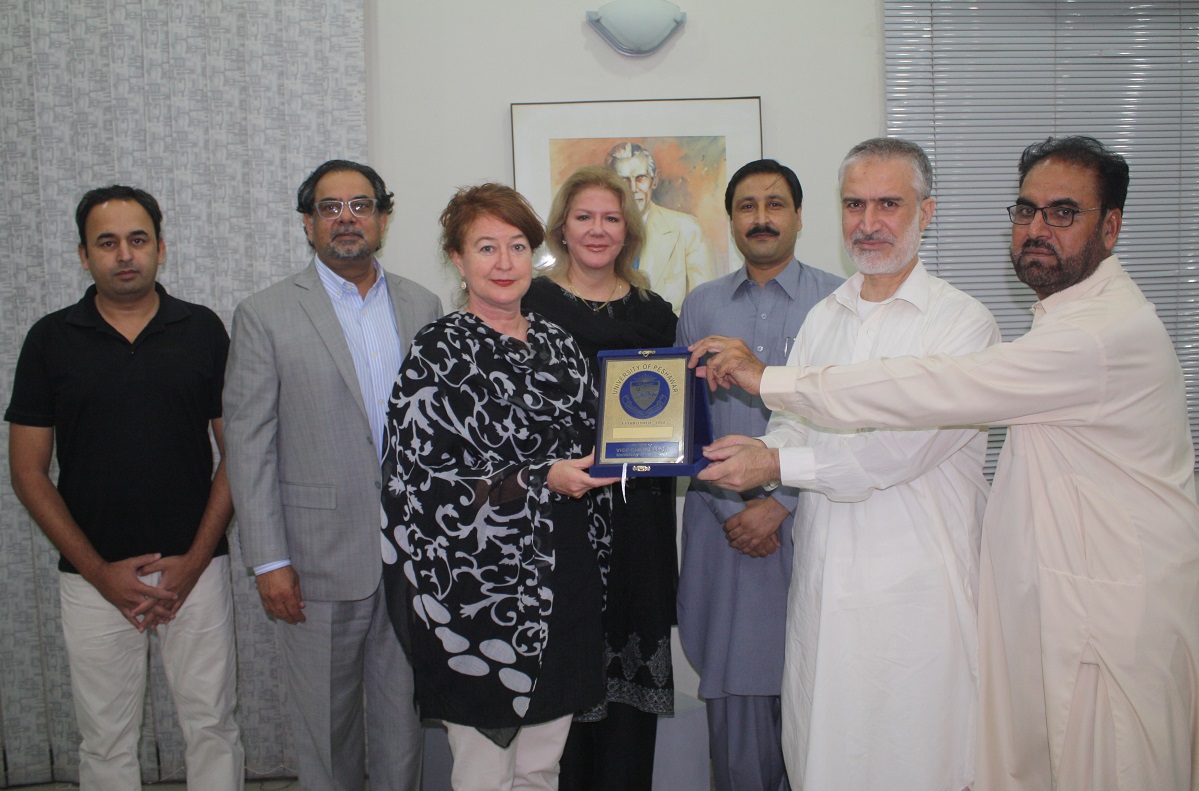 Department of Social work, University of Peshawar organized a consultation with the Executive Director, The Sphere Project about use of Sphere Handbook globally and how academia around the globe is promoting Sphere Standards for ensuring quality response during humanitarian response.
Honorable Pro Vice Chancellor, University of Peshawar, Prof. Dr. Muhammad Abid welcomed the participants and guests. At the start of the consultation there was a brief shield distribution ceremony. Prof. Dr. Muhammad Abid presented shield to Mr. Furruk Marvin, Regional Representative of Community World Service Asia for the valuable partnership with University of Peshawar. He also presented a shield to the visiting guest, Ms. Christine Knudsen.
Community World Service Asia Paid its deepest regard for the outstanding partnership and support provided by university of Peshawar Mr. Furruk Marvin Pervez Presented shield of honor to the worthy Vice Chancellor Prof. Dr. Muhamamad Abid, Prof. Dr. Rashid Khan, Chairman Department of Social work and the focal person for the partnership Dr. Muhammad Ibrar for their valuable support in making this partnership a success.
Ms. Christine Knudsen shared the overviews of the sphere project and shares the purpose and progress on sphere handbook revision. She also shared how Sphere handbook is used by academia around the globe and the role academia is playing in promoting Sphere standards. Among the consultation participants were the Academician from Department of Social work University of Punjab, Department of Social Work , University of Peshawar, PRCS, Health Department, Government of Khyber Pukhtun Khwa, FDMA.