Pakistan Study Centre presents five scholarships to its students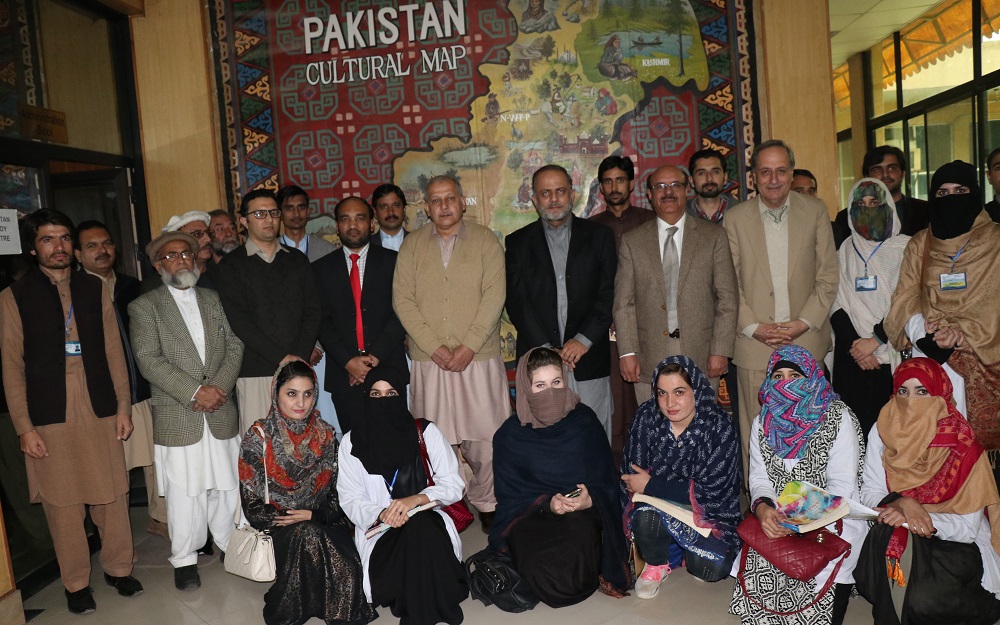 (Peshawar): Pakistan study Centre has presented five scholarships to its students on Wednesday. The Vice Chancellor University of Peshawar, Prof. Dr. Muhammad Asif Khan graced the occasion as chief guest.
At the ceremony, Director Pakistan study Centre Dr. Fakhr Ul Islam gave a detail briefing to vice chancellor on centre contribution over five years period.
The five scholarships includes three merit based scholarships from centre own resources while two scholarships are need based scholarships.
The Vice Chancellor appreciated PSC contribution to research through its journal 'Pakistan' and congratulated faculty for upgrading it to 'Y' category, recently. He stressed the director to ensure the ethical factor in publishing research papers and increase its portfolio of subjects. The Vice Chancellor further directed the centre to add date of publications to highlight the timeliness of publications on its website.
While talking to students, the vice chancellor pointed out that teachers and students are bedrock of universities, while the latter are being put in limelight in current administration efforts. He underscores the need of promoting Pakistan image over all other considerations.
Ali Imran
Media Officer,
University of Peshawar