UoP is all set out to garner support base for National Incubation Centre, Peshawar
(Peshawar): University Of Peshawar is all set out to complement National Incubation Centre, Peshawar efforts for engendering entrepreneurship for promoting innovative ideas .The remarks were made by the vice chancellor, University of Peshawar Prof. Dr. Muhammad Asif Khan after an extensive briefing by the Project Director, NIC, Peshawar Murtaza Zaidi.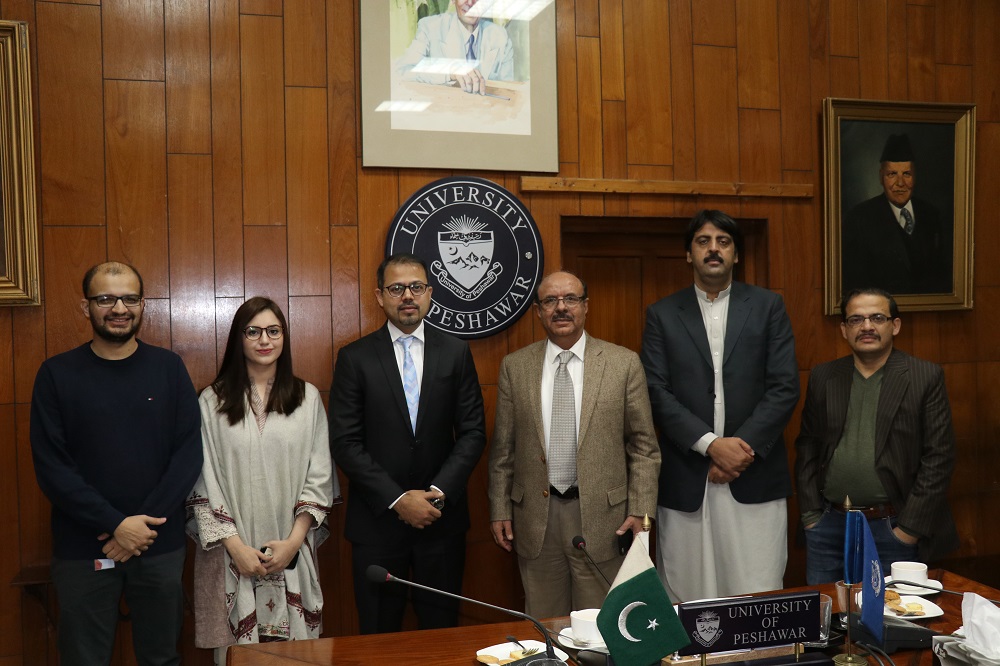 The state of art National Incubation Centre, Peshawar is located at PTCL training centre, Jamrud Road. The facility has the capacity of hosting 75 entrepreneurs, with 12-15 start-ups at an area of 13,000 square feet. The incubation centre will have relaxing zones, gaming zone, cafeteria along high bandwidth internet provision.
The inaugural ceremony of the centre is probably, be hosted at the start of the New Year. The NIC is designed and operated by LMKT in collaboration with PTCL along with Microsoft, IBM, and Founder Institute. The centre will boost industry cum academia linkages to strengthen human resources in terms of providing co-founders, mentorships, direction, networking and investors for promising ideas.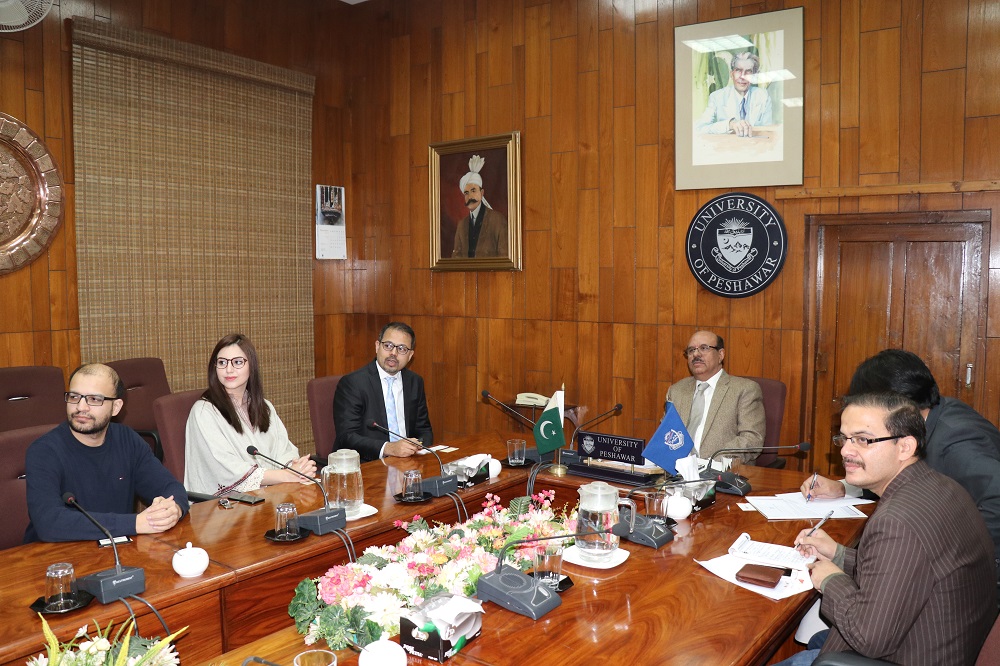 Prof. Dr. Muhammad Asif Khan while responding to NIC team call for cooperation has directed ORIC, office of research, Innovation & Commercialization, UoP representative Fazle Mabood to arrange seminars for NIC at the University for talent-scouting and academia linkages. The Vice chancellor appreciated NIC team commitment for five years as sustainable and commendable effort. The NIC team announced on the occasion that NIC will groom university students by rewarding innovative ideas conversion to industrial products.
The Center will focus on promoting Customer centric designing, market analysis & surveys and Governance structuring mechanism.
The start-up registration process for the first cohort has already started and the first incubation process will be started from the first week of February.
Ali Imran
Media Officer,
University of Peshawar