Pharmacy students outshine in Inter-departmental Qirat and Naat competition
(Peshawar): An inter-departmental Naat and Qirat Competition under the auspices of Student Societies University of Peshawar and Institute of Management Studies (IMS) were held on Thursday, at Agha Khan Auditorium. A total of 52 contestants (30 Qirat, 22 Naat) participated in the competition.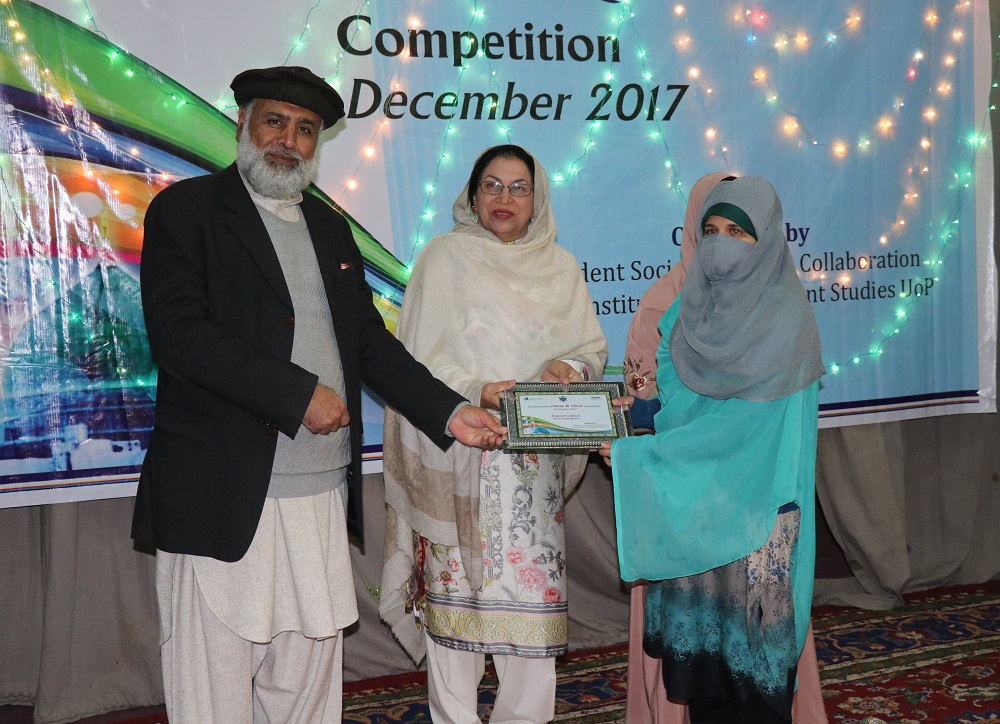 Dean, faculty of Islamic and Oriental Studies, Prof. Dr. Miraj-ul -Islam Zia and Honorable mrs. vice chancellor & Geologist Dr. Tazeem Khan graced the occasion.
Hayat khan from pharmacy department stood first, Ismatullah from Islamiat department stood second, while Abdul Basit from Arabic department stood third in the Qirat Competition.
In Naat Competition, Sajid Majeed from pharmacy department stood first, Iqbal Hussain from Pak study Centre stood second ,while Khadeeja Saeed from IR department stood third.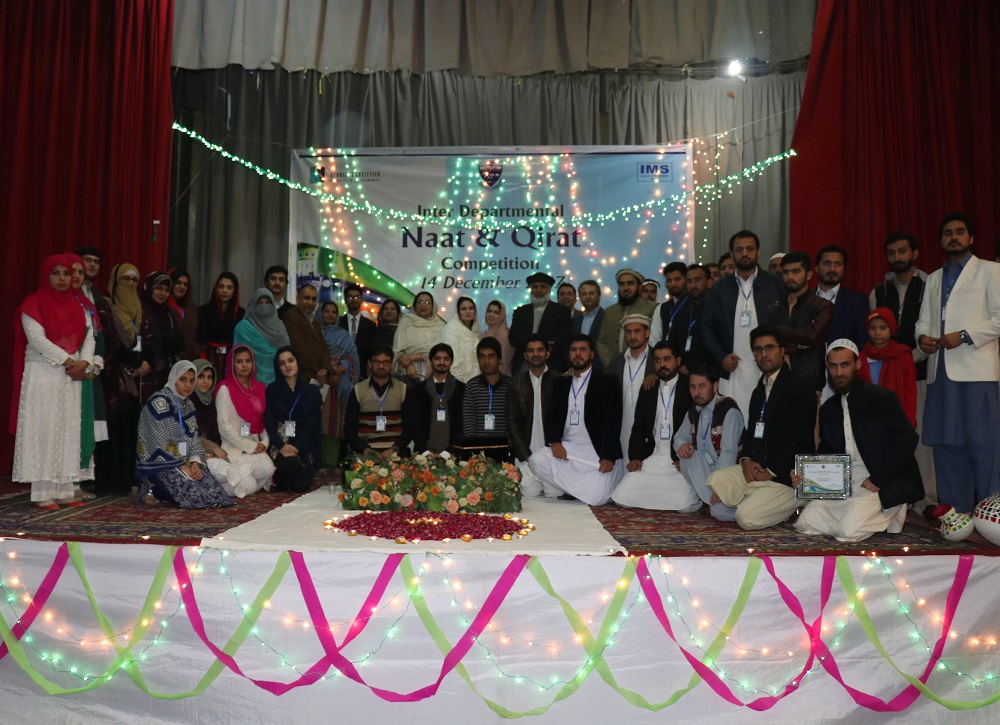 Dean (FIOS) Prof. Dr. Miraj Ul Islam Zia, while speaking on the occasion stressed the students to follow the teachings of Prophet Muhammad (PBUH) in true spirit. He call upon students to enamor the art of Qirat and Naat Khwani for getting close to Allah and His Rasul(SAW),an integral part of faith and purification.
Later, guest of honor, Dr. Tazeem Khan distributed shields and certificates among the winners and participants respectively. The event was spearheaded by IMS Director Dr. Sajjad Ahmad and Deputy Director Student societies Dr. Muhammad Jamal Nasir.
Ali Imran,
Media officer,
University of Peshawar