VC chairs accreditation meeting under QEC mandate
(Peshawar): The Vice Chancellor University of Peshawar, Prof. Dr. Muhammad Asif Khan has call upon relevant departments to take up accreditation matters on fast track basis. He was chairing accreditation meeting of 11 relevant departments including Pharmacy, U&P, IMS,CBM, QCC, IER, Computer science, SZIC, Electronics, Psychology, and KLC.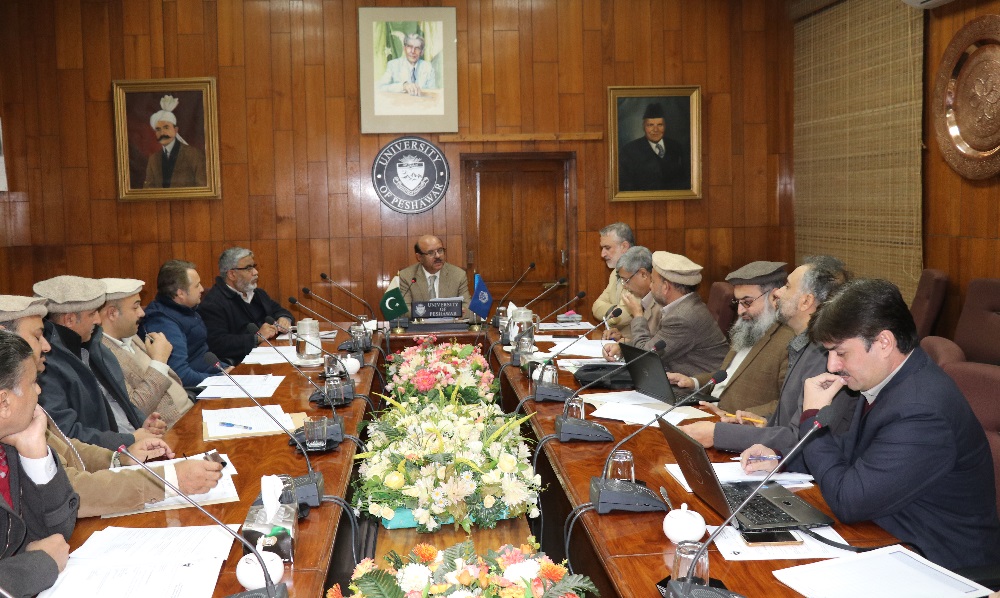 In the meeting, the vice chancellor directed the relevant department to ensure timely disposal of cases and to make up the deficiencies. The departmental heads were also directed to come up with projections and proposals for space, equipments and equitable faculty-students ratio etc. The meetings also discuss in detail the relevancy of degrees in light of accreditation guidelines and benchmark.
Ali Imran
Media Officer,
University Of Peshawar