Senate Functional Committee on devolution members Visits University of Peshawar: Senators will do utmost to strengthen universities academic and financial Uplift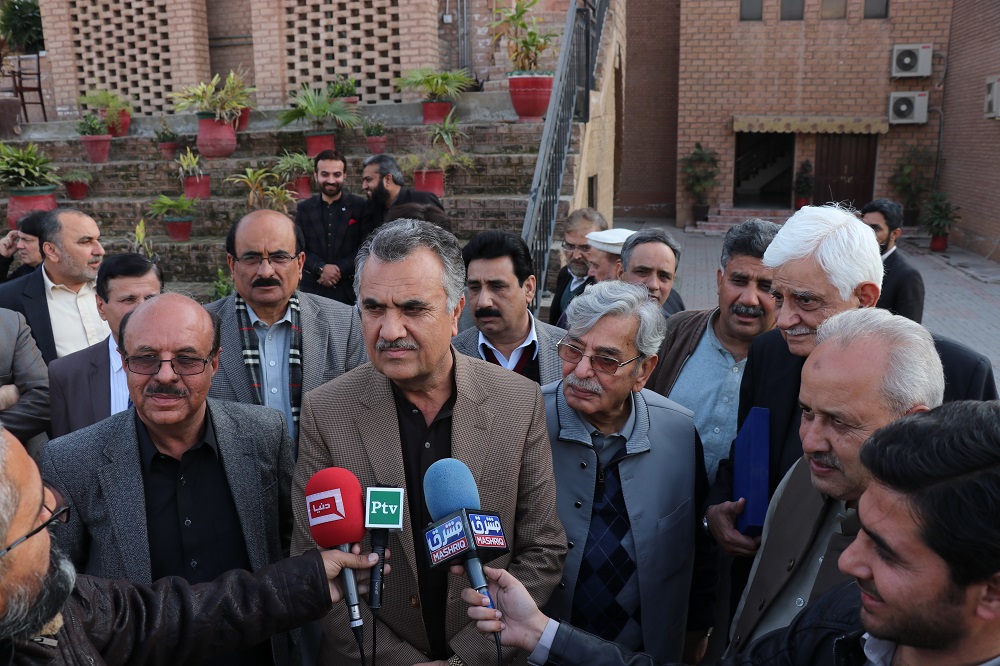 Peshawar: Senate Functional Committee on devolution members under the chairmanship of Senator Mir Kabir Ahmed Muhammad Shahi visited University of Peshawar on Friday afternoon at National Center of Excellence in Geology .The senators in the entourage were Senator Ilyas Ahmad Bilour, Senator Taj Haider, Senator Dr. Muhammad Ali Khan Saif , and Senator Lt.Gen. Salahuddin Tirmizi.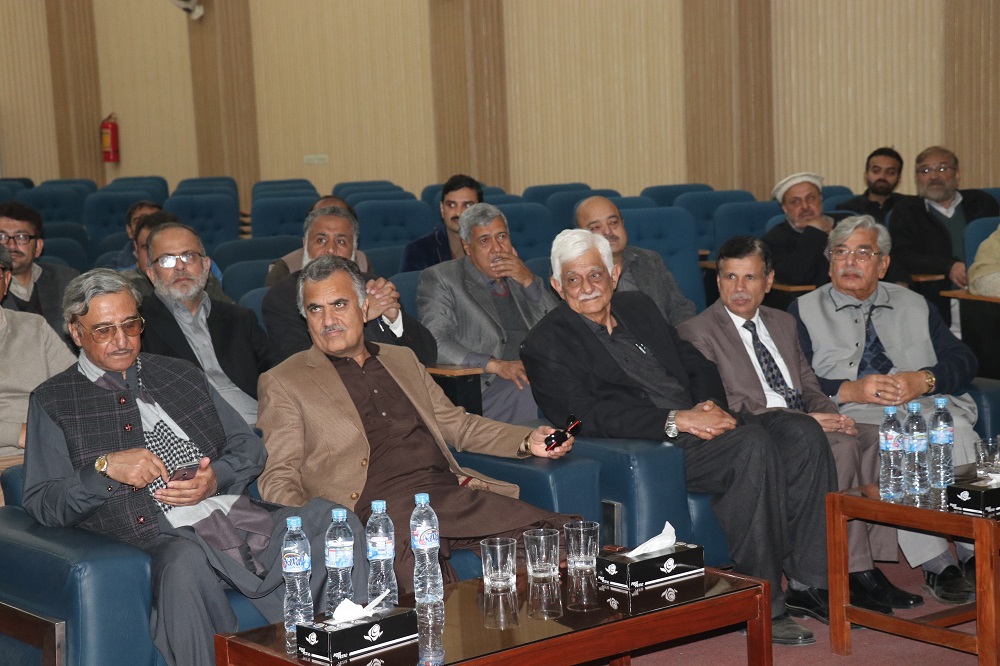 The Vice chancellor University of Peshawar, Prof.Dr. Muhammad Asif Khan gave a detailed briefing to the members of Senate Functional committee on devolution. He stressed that Senate as state institution must look in to devolution process through balancing the federal and provincial input to cover the financial hazards pose to the greater University of Peshawar. The VC, UoP pointed out that due to making of Universities out of colleges of university of Peshawar in mid seventies and early 80s , the UoP has been left to share the liabilities of the constituent colleges. He pointed out that this decision lead to the heavy toll of the pension that has been culminated in the shape of whooping 800 million pension budget , He said that the latest toll has been made in shape of Islamia College University that split from university in 2008.The VC reminded that University of Peshawar is eager to see emerging universities but one must see the liabilities portion being put on University of Peshawar. Despite being battling with deficit budget, university is still looking after for walls, security, sewerage, street lights, and cleanliness of four universities from single university budget. The University of Peshawar is also bearing the financial burden of 212 pensioners hailing from Islamia College university.
The Vice Chancellor University of Peshawar further pointed out to the visiting Senators that study centre's and centre's of excellence at University of Peshawar if delinked from federal authorities will greatly jeopardize the functioning of these institutions as an independent ,effective and research oriented centre's.
He thanked visiting Senators that such visits will prove an ultimate success in greater understanding between educational institutions and Senate.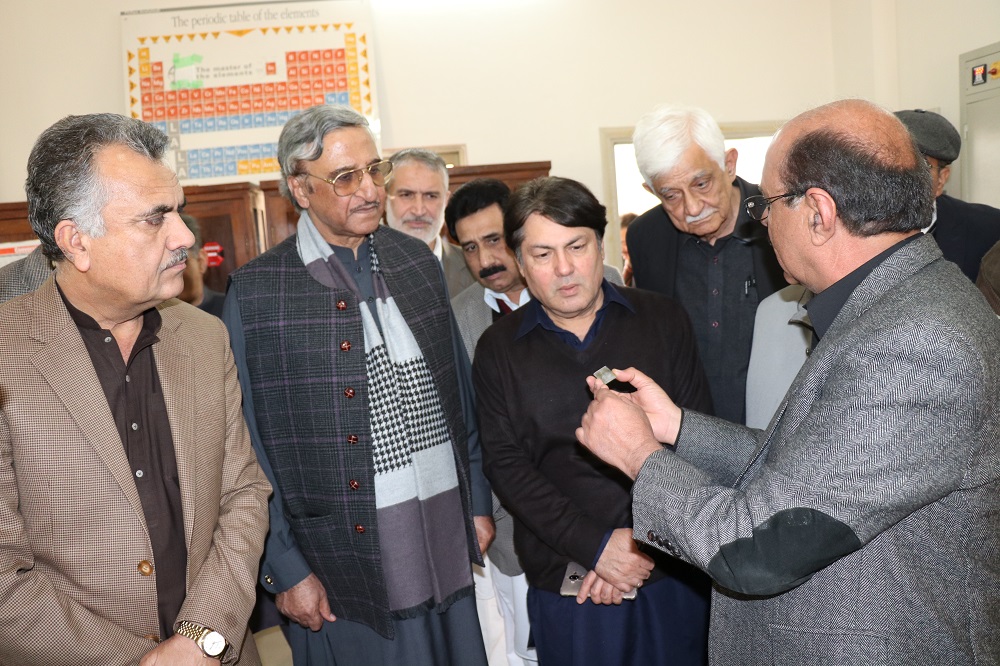 The veteran Senator Taj Haider while giving vote of thanks said that one may be wiser after visiting such great institution .In seconding VC, UoP carrying forward the vision of Founder Quaid E Azam Vision in establishing a University at Former Frontier Province, he said that Thinker of Pakistan poet Dr. Muhamamd Allama Iqbal has put a resolution in Punjab assembly in 1927 to establish Universities in Peshawar and Quetta. He promised to hand over the resolution as a souvenir to be affixed at University of Peshawar as souvenir. Senator Taj Haider in his speech, said that Government of Sindh is looking at University of Peshawar to develop its minerals and will cooperate with UoP in future to strengthen academic and state of art laboratories.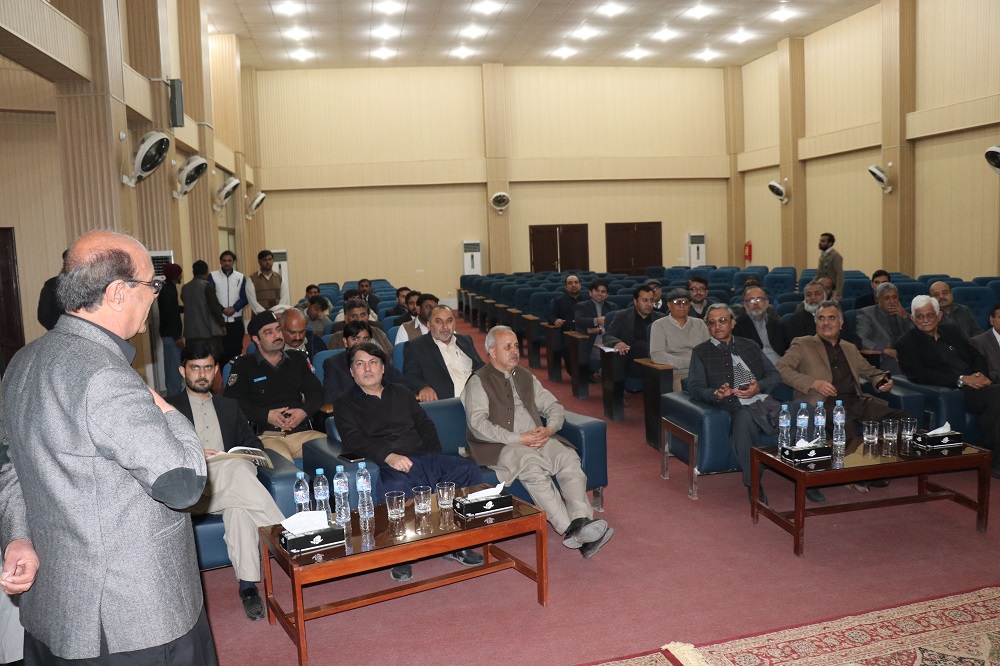 Earlier, Senators were received at National Centre of Excellence in Geology and were given a study tour of all the laboratories including geo-physical, geodesy,IT data centre, and Electron Probe Micro analyser Lab. The Senators evince great interests in state of art Laboratories and promised to use potential of these labs in developing minerals in the country and to predict the earthquake fault lines.
Ali Imran,
Media Officer,
University of Peshawar