'Henry Dunant Room' officially hands over to University of Peshawar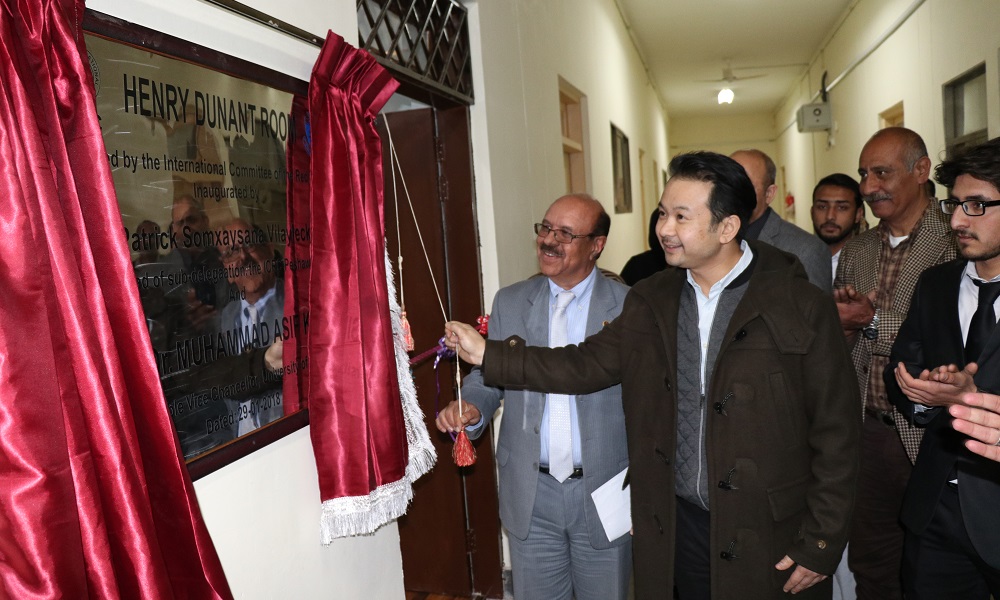 Peshawar: International Committee of Red Cross has rendered unprecedented services to people of Pakistan in alleviating their hardships in times of floods, earthquake, refugee crises and terrorism. The Vice Chancellor, University of Peshawar Prof. Dr. Muhammad Asif Khan stated this while speaking at the inaugural ceremony of Henry Dunant Room at Khyber Law College Academic Block II multipart .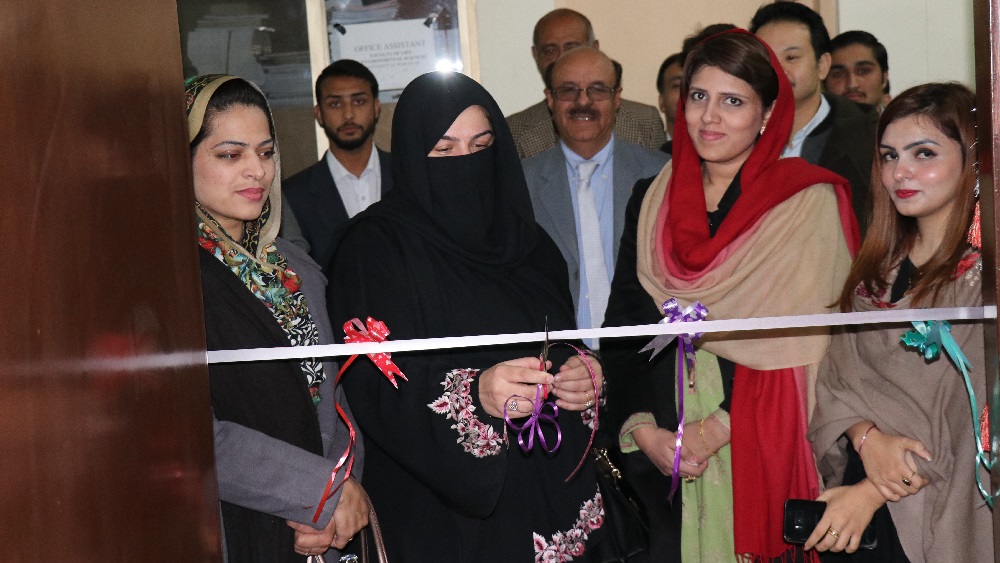 The opening of Commemorative Plaque was carried out jointly by ICRC Head of Sub Delegation, Mr.Patrick Vilayleck Somxaysana and VC, UoP Prof. Dr. Muhmmmad Asif Khan at the KLC. The female faculty members of KLC along with ICRC Legal officer Asma Ali Bangash cut the blue ribbon.
The Henry Dunant room is named after ICRC founder and remained a token of appreciation for his services. The Conference room is built at a cost of 2.1 million rupees and is an emblem of trust between two partner organizations.
Speaking on the occasion, HOSD ICRC said that 450 students were given certificate course training of International Humanitarian law.
The Principal Khyber Law College, Dr.Inayat Ullah Khan said that the facility will help considerably in dissemination of Humanitarian law and research related activities. He further said that it's high time for university to take in to consideration of teaching International Humanitarian Law as a mandatory subject at LLB and LLM level.
Ali Imran
Media Officer,
University of Peshawar