University of Punjab lifts 41st HEC All Pakistan Inter-Universities Football Championship Trophy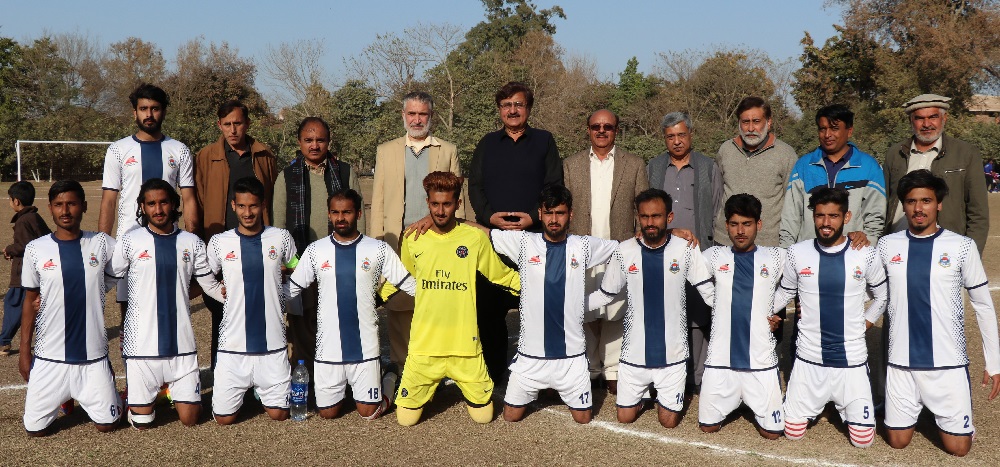 (Peshawar): University of Punjab trounced defending champion University of Central Punjab 4-0 to lift the trophy at Hostel I ground University of Peshawar on Friday afternoon.
Vice Chancellor University of Peshawar Prof. Dr.Muhammad Asif Khan and chief guest provincial minister Mian Jamshed Uddin Kakakhel graced the occasion along with Deans of University of Peshawar.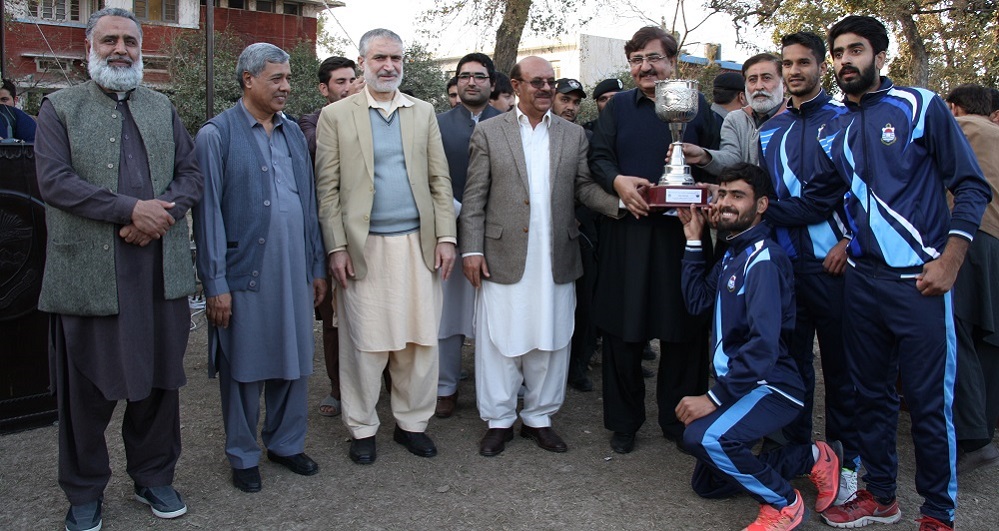 University of Punjab displayed best tactics and stamina in the entire final round being played at University of Peshawar campus grounds. Most pundits predicted their win from the early start of the tournament. The scorers from the University of Punjab were Amir Golden, Zeeshan Siddiqui, Shahbaz Tariq and Moazam ali.
The University of Punjab were awarded cash prize of 32,000 Rs, while runner up UCP and third finalist UoS (University of Sargodha) gets 27,000 and 18,000 respectively.
The Vice Chancellor lauded the services of Directorate of Sports lead, Behre Karam for hosting teams in final round with traditional hospitality.
Speaking on the occasion, the Vice chancellor University of Peshawar said that commencement and conclusion of the tournament in Peshawar is very encouraging and reassuring for our students. He thanked all the allied departments of University of Peshawar for making the tournament a success.
The chief guest said that successful event like this shows the present government is building peace and order in the province at last.
Qazi Asif was the match official in the final while Mr.Aziz ullah Khan acted as observer of the match on behalf of Higher Education Commission.
Some 18 teams participated in the final round of tournament on knock-out basis at University of Peshawar campus.
Ali Imran
Media Officer
University of Peshawar