Quality Assurance sustainability leads to Universities ranking and development: VC UoP

(Peshawar): The faculty members are the bedrock of Universities overall development and planning phase and University will ensure local, national and international standards to take university to new heights. This remark is made by the Vice Chancellor, Prof. Dr. Muhammad Asif Khan University of Peshawar at the conclusion of one day orientation regarding quality assurance at the Convocation Hall .
This was the rare occasion at the University of Peshawar when more than 400 faculty members are gathered to attend the said orientation.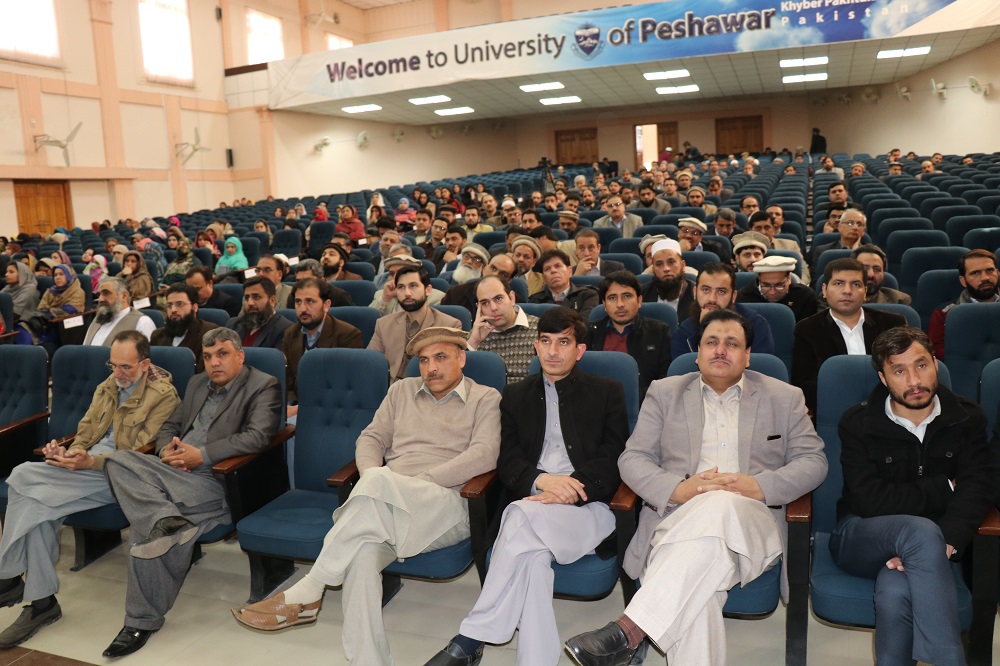 The Vice chancellor UoP said that diversity of ideas, skills and talent is need to protected and empowered at the university level. He opined that faculty development is core issue at each and every university but especially at younger universities of KhyberPakhtunkhwa that has neither role models, nor senior faculty members that can show the way of achieving success and excellence. He remarked that quality assurance processes must be ensured to take university to new phase of development.
Earlier, the pioneer of establishing quality enhancement cells at KhyberPakhtunkhwa, Muhammad Taimoor Khan as resource person said that the departmental, institutional and national level quality assurance processes must complement one another to ensure meeting local and national standards. He said that in order to raise educational standards bi-monthly surveys and assessment must be carried at the semester level.
The Quality Enhancement lead at IMSciences, Dr. Bisharat Hameed call upon participants to create and imbibe social responsibility and services delivery mechanism to broaden the impact of students learning outcomes. He said that projects in Higher education institutions don't need to have financial viability but rather a resource for society contribution; but it must have come in black and white at the quality assurance level. He brought to the knowledge of participants about Quality Management concept has come through "manufacturing world". He called upon the worthy faculty members that a new discourse must start at the university level of Quality process by the top level management. He called upon academia to raise the international research journals output through contributing to world class 'W' and 'X' journals. He said that standardizations like ISOIQMS and Lean-sixsigma in vogue to enhance quality enhancement and saving wastage at the academic level.
The pro-vice chancellor, Prof.Dr. Muhamamd Abid while giving an exhaustive lecture on accreditation processes and designs called upon the participants to ensure timely completion of accreditation process that is in vogue in the country. He shared the benchmarks of faculty strength at the one year take semesters and two take semesters. He explained that accreditation process entails program, curriculum and infrastructure development.
On this occasion, QEC Director Dr. Muhamamd Syed Ashahd Halimi promised that under his directorship faculty will be facilitated the most. He underscored the need of will and commitment on the part of faculty members to strengthen QE practices. Deputy Director Akhtar Ameen while sharing welcoming remarks apprised the participants that University of Peshawar is now among the top 300 Universities of Asia according to 'Times Higher Education' ratings. He revealed that it's high time for current administration to bolster the QE process.
Ali Imran
Media Officer,
University of Peshawar