Faysal Bank conducts a talent hunt workshop at Institute of Management Studies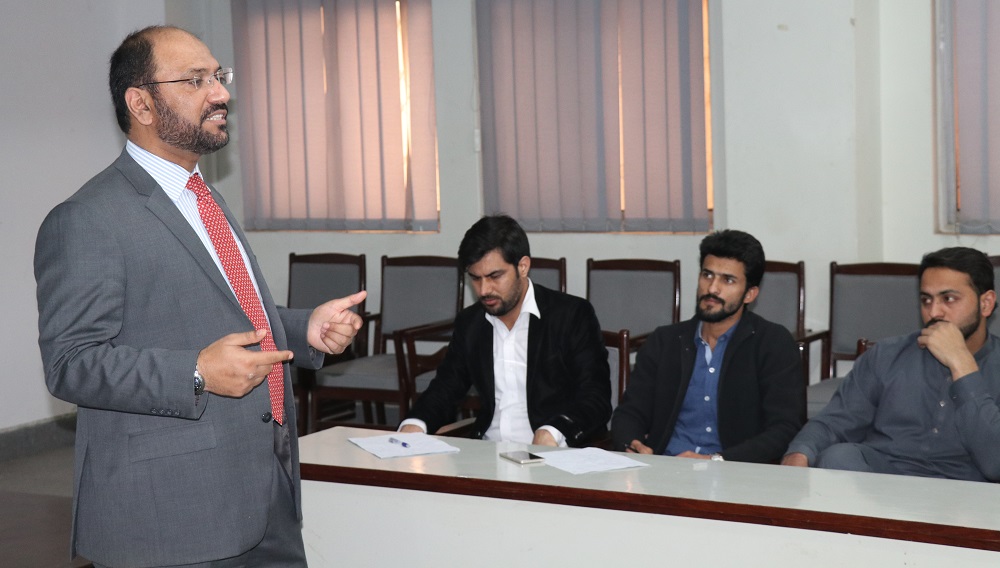 Peshawar: Faysal Bank conducted a talent hunt workshop today at Institute of Management Studies, University of Peshawar. Students from IMS and Quaid -e -Azam Commerce College attended the session on Thursday. The Bank management thanked IMS management, for arranging the workshop.
The session was about ongoing Recruitment Drive with the Slogan of "Search for the Best".
It's a Management Trainee Officer (MTO) Induction plan where through which the Bank is going to hire 55 best candidates from all over the Pakistan.
Salient features of this program are as under:
MTO's will be higher as OGII (Officer Grade II)
Starting Salary will be 50,000/- per Month.
Selected Candidates will go through classroom training for 9 months at FBL head office Karachi.
After completion of Class room training all the candidates will be deputed in different departments of the bank.
After completion of Class room training all of them will be promoted as OG l (Officer Grade
Their salary package will be revised to 60,000/- per month.
It's a wonderful opportunity for all the students of University of Peshawar to apply through below mentioned link.
They just need to log on through above mentioned link. Get registered their selves.
They will receive a message of login details.
They will login and will upload their CV's.
They will receive a confirmation email.
They will be provided with another link in the mail through which they will do a gamified test.
Successful candidates will be contacted for further screening and panel interview in Islamabad.
Following officials from Faysal Bank conducted the session including Adnan Khalid Abbasi (Regional General Manager Peshawar) Mr. Umair Ahmad (HR partner-North) and Waqar Ali Siddiqui (Branch Manager University Branch Peshawar).
Note* The University of Peshawar is not liable for any shortcoming or fallout of the program provided in this write up.
Ali Imran,
Media Officer,
University of Peshawar