"TOT" on Supply Chain Management concludes today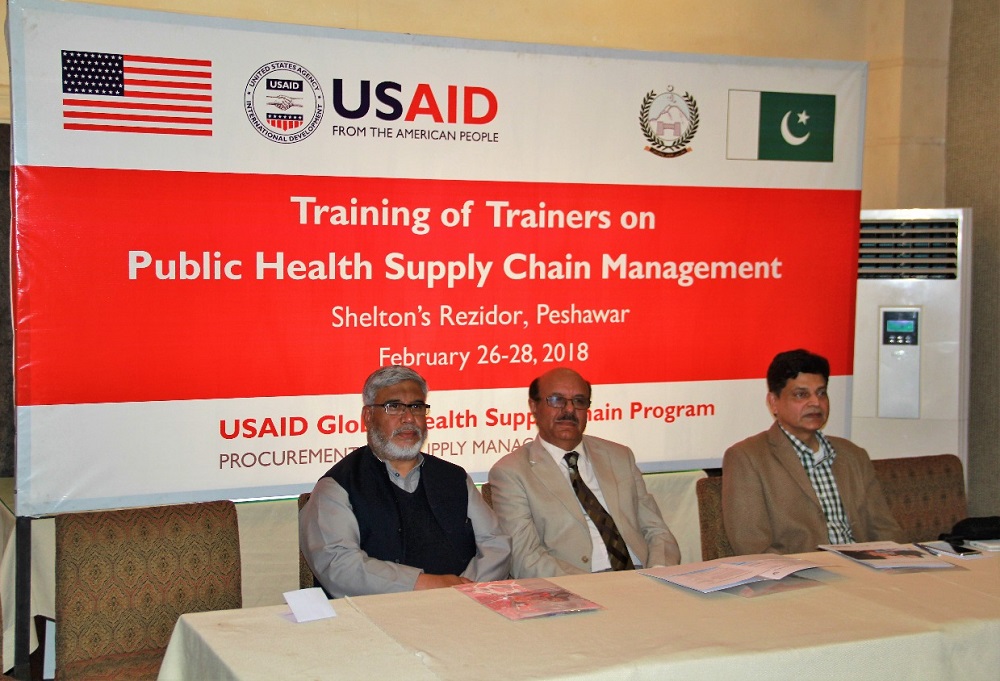 Peshawar: A three day Training of Trainers (TOT) organized by USAID Global Health Supply Chain Program will be concluded today .The vice chancellor, University of Peshawar, Prof. Dr. Asif Khan was the chief guest at the inaugural ceremony on monday. While speaking at the commencement of ToT, the vice chancellor, University of Peshawar lauded the efforts of the donors and academia to address one of the core but neglected need of modern businesses i.e. Supply Chain Management.
While giving the background of this initiative the Vice Chancellor, University of Peshawar pointed out that merely a few months back, the country director of the project met him at chief secretary's office and discussed the idea of imparting the knowledge and practicalities of supply chain management processes and the importance of taking academia onboard to offer it as a curriculum at undergraduate and graduate level.
The Vice Chancellor commended the efforts of Institute of Management Studies (IMS) for bringing the partnership to a level that the TOT is arranged and hoped that the efforts will bear more fruits in the future. Speaking on the occasion, Dr. Zia Obaid, Assistant Professor, IMS briefed the audience about the efforts undertaken so far and the long term plan of introducing the course in the syllabus of undergraduate and graduate courses of the institute.
The TOT was attended by Dr. Sajjad Ahmad Khan, Director IMS, Dr. Tanveer Abdullah, Professor, IMS, University of Peshawar, faculty and staff of Institute of Management Studies, University of Peshawar, Prime Institute of Public Health, Institute of Management Sciences, Hayatabad and Provincial Health Services Academy.
Ali Imran
Media Officer,
University of Peshawar