VC UoP pays a detailed visit to College of Home Economics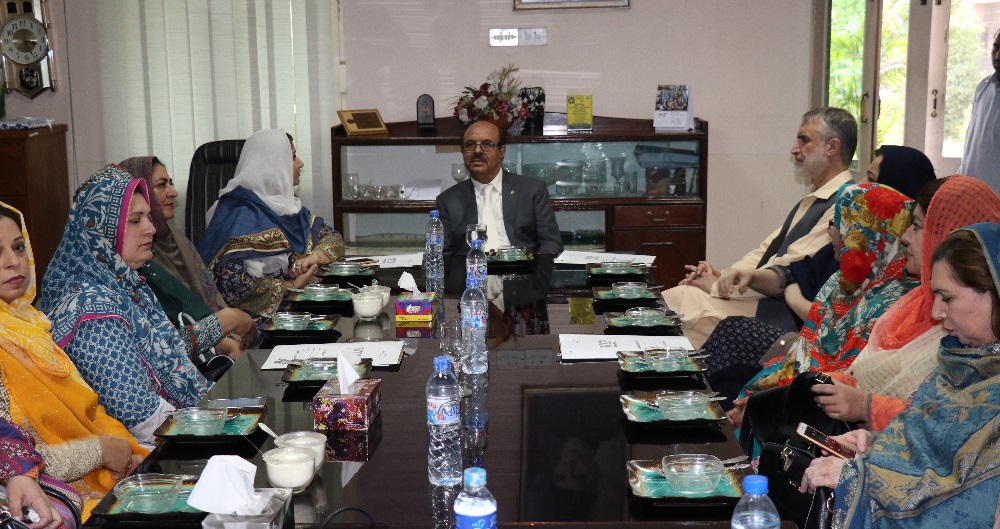 Peshawar: The College of Home Economics will have to gear towards research publications and accreditation of degree programs in order to maintain its status of premier college of Home Economics in the country.
The statement came during a detailed visit to College of Home Economics through Vice Chancellor Prof. Dr. Muhammad Asif Khan directive to faculty members, at the end of a multimedia presentation. The Vice Chancellor was accompanied by pro-vice chancellor Prof. Dr. Muhamamd Abid, Treasurer Aisha Salman and other officials, during the visit.
During the visit, the Vice Chancellor paid comprehensive visit to five specialist disciplines i.e. Art & Design, Food and Nutrition, Human Development& Family studies, Textile and Clothing and management studies. The College principal Prof. Dr. Syeda Kaniz Fatima Haider accompanied the dignitaries and briefed them about future prospects and current issues of the respective departments.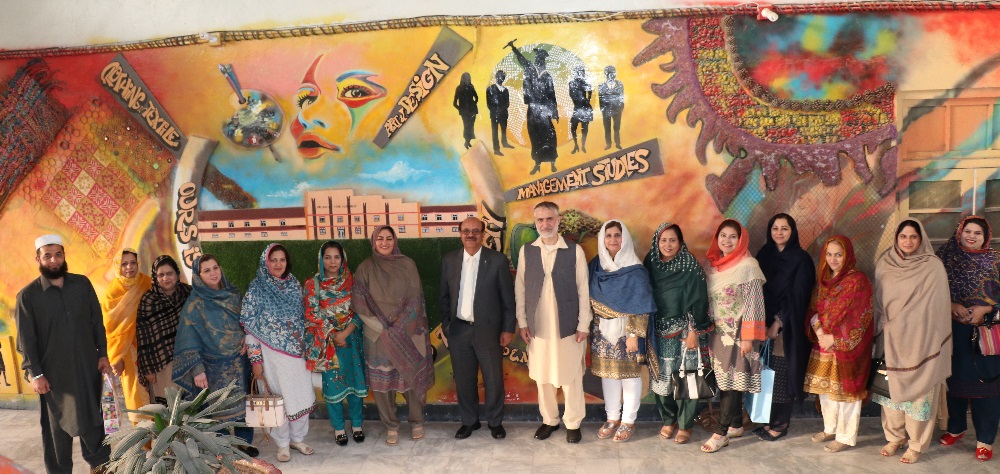 The Vice chancellor praised the students and teacher contribution in the field of Home Economics and reassured staff and faculty heads that their genuine contribution will be met with official patronage.
Later, during a presentation given by faculty member, Fazia Ghaffar to the visiting vice chancellor and accompanying officials, a detailed time line of college milestones were shared.
During the presentation, the Vice chancellor directed the faculty and principal to ensure that research publications are published in accordance with the HEC policies and pattern. The intermediate level education at the college level also came under consideration and the treasurer office was directed to look at this vista as well.
Further, meetings also discussed in detail the prospects of up gradation of the college and its relevant processing through statutory bodies.
The vice chancellor directed the QEC official to bring self Assessment report of teachers' evaluation to the college on the departmental basis. The vice chancellor also directed QEC official to assigns focal person and train College staff for upcoming Campus Management solution (CMS).The pro-vice chancellor also directed to bring in liking and disliking questions apart from Likurt Scale questions in students' responses.
Ali Imran
Media Officer
University of Peshawar