Dr. Bushra Khan clinches yet another award on the eve of International Women's Day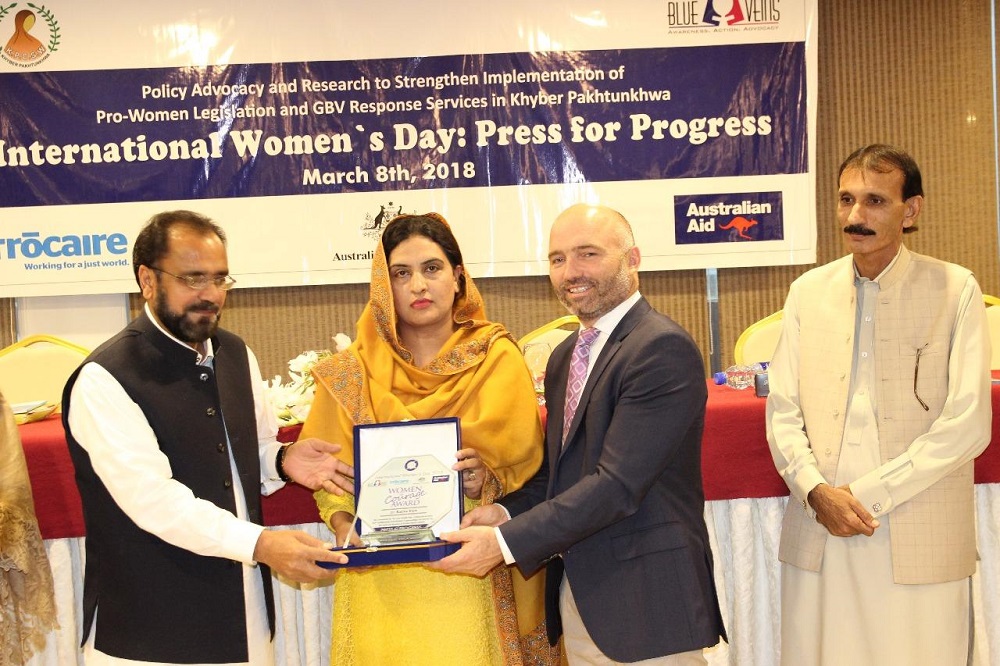 On the eve of International Women's Day, Blue Veins, a non-governmental organization in collaboration with KPCSW and the Australian Government gave achievement awards to 14 women from different walks of life, among these women is Dr. Bushra Khan, She is an Associate Professor of Environmental Chemistry at the Department of Environmental Sciences at University of Peshawar. She has over 19 researches published and has designed procedures to test the biodegradation and sorption of emerging contaminants in aerobic soils. Her contribution to this subject has changed the sphere of environmental sciences in itself. This award also honors all the women in the academic field that were undermined and misrepresented, we are thankful to all of the women, and their contributions to the society.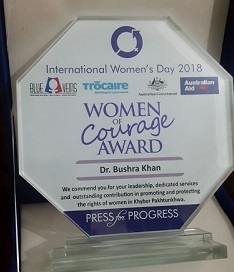 Earlier, she was also the recipient of the Best University Teacher award by Higher Education Commission two week before. Currently, she is also running two HEC funded flagship projects worth 13 million rupees.
Ali Imran
Media Officer,
University of Peshawar