Botanists urge to address food security, green energy and Climate change issues: VC UoP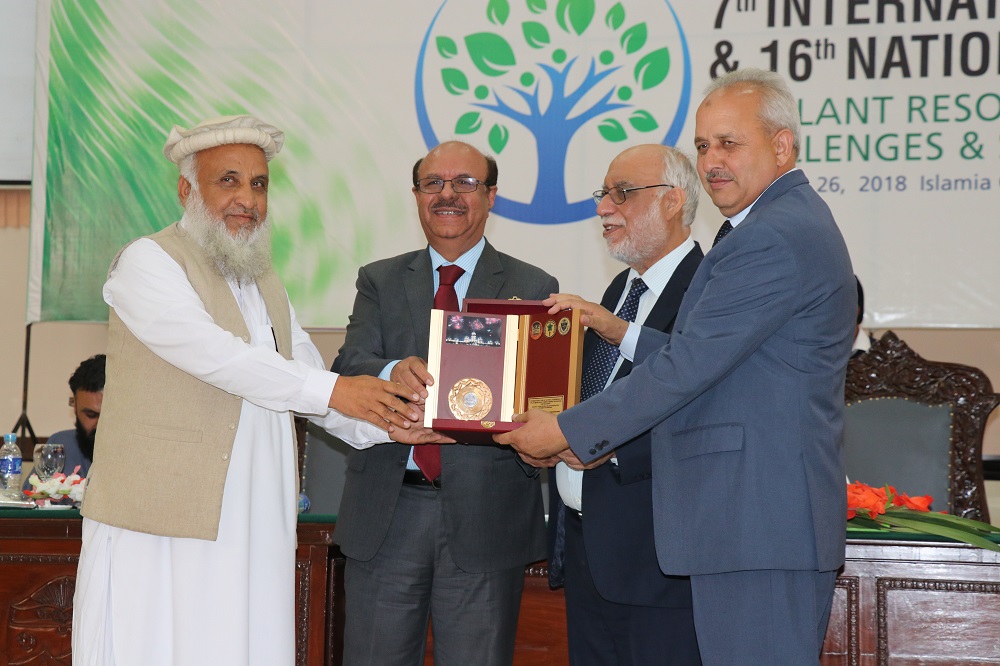 Peshawar: A four day national and international Conference titled as "Plant resources, current trends, challenges and its solutions" has been inaugurated at University of Peshawar on saturday. Around 35 technical sessions, some 600 papers and 1000 delegates will be the hall mark of the on-going botanical conference jointly organized by the Islamia College University and University of Peshawar through active collaboration of Higher Education Commission and Pakistan Botanical society.
The chief guest on this occasion, Prof. Dr. Muhammad Asif Khan, the vice chancellor University of Peshawar has called upon the conference attendees to come up with solutions for global food shortages, clean energy, climate change and botanical resources effectiveness in healthcare. He said that the conference is a right step in addressing the national and global challenges. He pointed out that in 1990s Royal geographic expeditions were instrumental in networking of Botanists and researchers in the country.
Earlier, the joint organizers of the conference, the vice chancellors UoP and ICP give shields and bouquets to Italian professor Andrew Pieroni, American professors Ms. Marie Barkwork and Stephen Wegulo , Chinese professor Zhay Fuqi and Turkish professor Ahmet Aksoy.
Welcoming honorable delegates of the conference, the key host, the Vice chancellor Islamia College University Prof. Dr. Habib Ahmad said that the conference will greatly boost the biodiversity resources at the disposal of trillion dollars' industry of health care, food and energy. He said that biodiversity of Pakistan is a rich canvass for researchers of the world to take advantage and work for. He welcomed the guests and reminded them of traditional hospitality of Pashtuns that will be accorded to them in coming days.
Chief Editor, Pakistan Journal of Botany Prof. Dr. Muhammad Qaiser while giving presentation to the audience elaborated the international trends of the research in the botanical world .
Professor Khan Bahadur Marwat paid glowing tributes to Dr. Abdur Rasheed, former professor of the University of Peshawar for being the living spirit behind the conference organization. He shared that journal of botany is an impact factor and world class journal that bring six volumes a year containing 50 articles with a rejection rate of 70 percent.
The ongoing conference will host further four events chief among them was an expedition tour to Chitral for participating delegates.
Ali Imran
Media Officer,
University of Peshawar