Ice free Peshawar sensitization campaign kicks off at University of Peshawar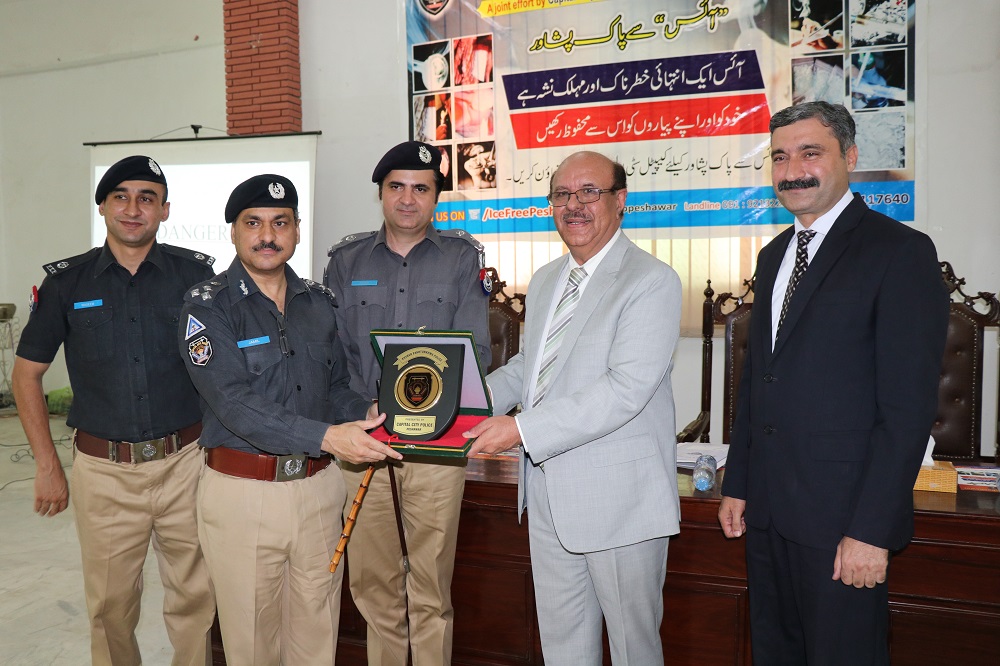 Peshawar: Students of University of Peshawar will serve as a great bulwark against the fluctuating menace of Ice drug through better understanding of this devil through sensitization campaigns being run at University of Peshawar, currently. The students will have to kept themselves alert and alarmed from this social evil in order to be healthy citizens of the state .These expressions were made at the first ever of the series of the events including seminar and sensitization walk at the University of Peshawar held today on Monday by joint vision of CCPO office and University of Peshawar.
The chief guest on this occasion, CCPO, Peshawar Qazi Jamil Ur Rehman urged the students to focus on their studies and healthy co curricular activities and to indulge in political harmful activities. He cautioned the students to keep a check on their colleagues regarding Ice as this network is operating at the close vicinity of the University Campus.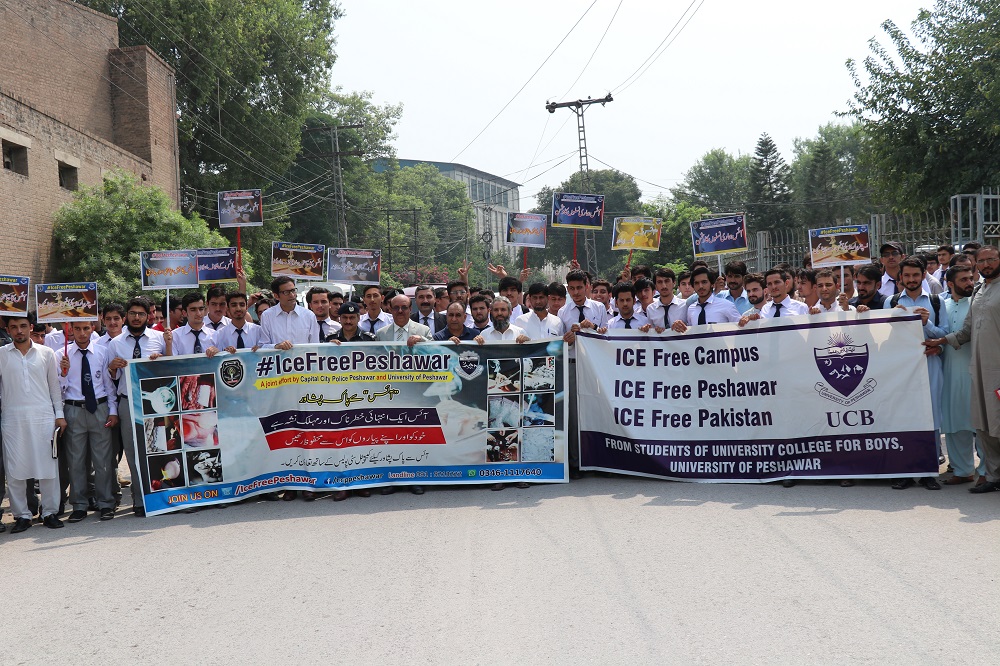 The Vice Chancellor, University of Peshawar Prof. Dr. Muhammad Asif Khan that credit goes to CCPO for initiating this much sought anti-ice campaign through his office and University will go for all out support to this venture. H e called upon students that CCPO being a student of University of Peshawar should be a source of Inspiration and one needs to emulate him through healthy activities and studious attitude.
Earlier speaking the focal person of the event SSP Cant, Waseem Riaz disclosed to the audience that a major gang operating from Jamrud outside University Campus has been put behind the bars. He maintained that due to hectic Police driven campaign, the Ice price have risen up from 800 rupees to 8000 rupees .The SP Cantonment, further said that Police will keep be on toes as this menace can give rise to crime rate in the city.
The lead resource person Prof. Ameerzada Asad sensitized students about the harmful impacts of ice on the health of the young people .He said categorically, that Ice has been never used as a medicine for the cure of the mankind rather it's a drug used for stimulating non-sleepiness in the youth as a energy trigger. He cautioned that Ice usage for one year can reduce the age of the ice takers to ten years limit.
Later, a walk lead by CCPO Peshawar and VC University of Peshawar walked from Pashtun Cultural museum Hall on a Road 3 and ended in front of IPCS.
Media Officer,
University Of Peshawar