Kabul river sustainable flow vital for bordering regions and people says Speakers
Peshawar: River Kabul plays an important role in irrigation of Peshawar, Charsadda, Nowshehra and the adjoining areas. The deteriorating climatic conditions nationally and regionally and population explosion in Pakistan is seriously impacting Kabul River, let alone the increase in demand for food and the increased cultivation. The water flow in the three main tributaries of Kabul River in KP has already been declined by more than 50%. The twelve dams planned by Afghanistan with the help of India will result in multitude of factors including water diversion, water shortages, water wastages, water pollution, irrigation problems, environmental damage, floods, droughts, crop-failures, socio-economic complications, mass human migrations and the migrating seasonal birds. In short entire ecology of Kabul River has been disturbing.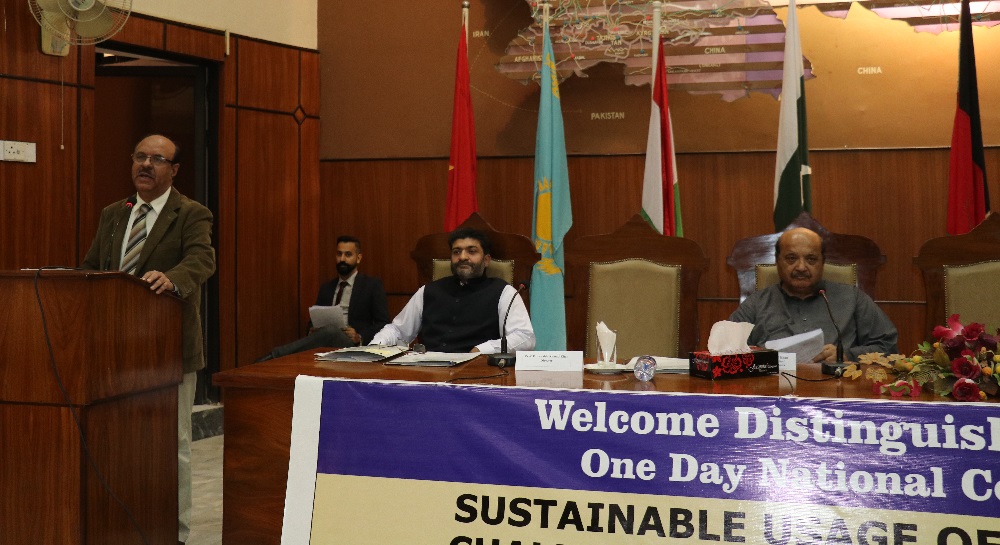 Kabul River is a trans-boundary river between Pakistan and Afghanistan. In the case of Kabul River, Pakistan is both the upper as well lower riparian vis-a-vis its co-riparian Afghanistan. This river is mainly fed by the Chitral River (contributing 72 percent of water flow) which is known as Kunar River in Afghanistan. Pak-Afghan relations have been remained tensed since long due to various issues. Differences over use of shared water of Kabul River could be an additional irritant in future due to the lack of bilateral water agreement between the two countries.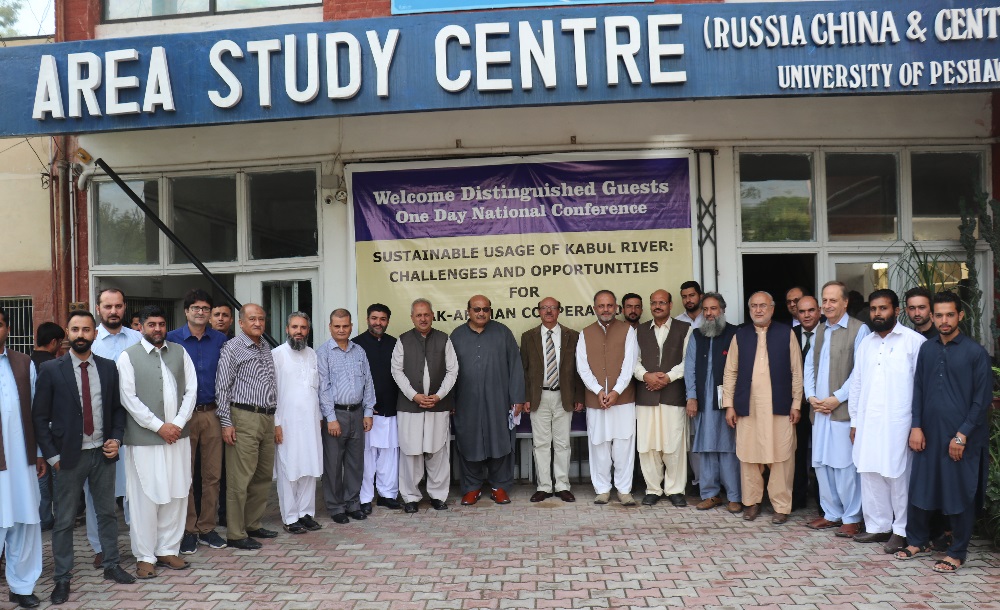 In this context, a one day National Conference was organised by Area Study Centre, (Russia, China and Central Asia) University of Peshawar entitled "Sustainable Usage of Kabul River: Challenges and Opportunities for Pak-Afghan Cooperation'' on Wednesday
In the inaugural speech, the Director Area Study Centre, Dr. Shabbir Ahmad Khan welcomed the guests and explained the importance of the issues and challenges related to the mismanagement of River Kabul. He called for joint efforts for having a bilateral water treaty between Pakistan and Afghanistan for the reasonable and equitable use of Kabul River water.
The chief guest of the conference, Vice Chancellor University of Peshawar Prof. Dr. Muhammad Asif Khan also highlighted the importance of the issue and appreciated the initiative taken by Area Study Centre, University of Peshawar.
The first working session was chaired by former Director of Area Study Centre and former Vice Chancellor University of Peshawar Prof. Dr. Azmat Hayat Khan.
Prof. Dr. Nafees, first speaker of the session, stressed on the impact of pollution in River Kabul on human population, agriculture, fisheries and migrating birds. Prof. Dr. Atta-ur-Rahman talked about the climate change and floods in the region. Prof. Dr. Amir Nawar stressed on the importance of river Kabul for the inhabitants of KP in particular and Pakistan in general.
His Excellency Prof. Muhammad Moeen Marastial, Counsel General of Afghanistan in Peshawar chaired the second session. In this session, Dr. Wisal Shah talked about the trans-border water disputes and the importance of Pak-Afghan water treaty. Dr. Jhangir Shah's research paper focused on cleansing, restoring and rehabilitation of Kabul River. Dr. Ali Mohammad Yousafzai presented his paper on the ecology of Kabul River. Mr. Suleman Yousaf presented his paper on prospects and challenges in Pak-Afghan cooperation regarding Kabul River and also highlighted the need of Pak-Afghan joint mechanism for sustainable usage of shared water of Kabul River.
His Excellency Prof. Mohammad Moeen Marastial, in his concluding remarks appreciated the efforts of Area Study Centre for organising conference on such vital subject for both the countries. He strongly supported the idea of having a bilateral water treaty on Kabul River between the co-riparian's for having close collaboration on the usage of shared water. He added that the international and regional water laws can guide the two countries in reaching to an agreement on the issue. Prof. Moeen Marastial also emphasised the reviving of trade relations between Pakistan and Afghanistan as the bilateral trade has declined recently. He was of the view that exchange of scholars and faculty between the Area Study Centre,University of Peshawar and various Universities of Afghanistan needed. He further suggested that Area Study Centre may organise academic debates on issues such as Pak-Afghan Trade and Afghan Refugee and may invite scholars from Afghanistan for participation.
In the end of conference, the Director Area Study Centre thanked the Afghan counsel general, session chairs, speakers and all other participants and reiterated his commitment to play role in enhancing cooperation between the two countries.