Chairman 'HEC' delivers a key note address as alumnus of University of Peshawar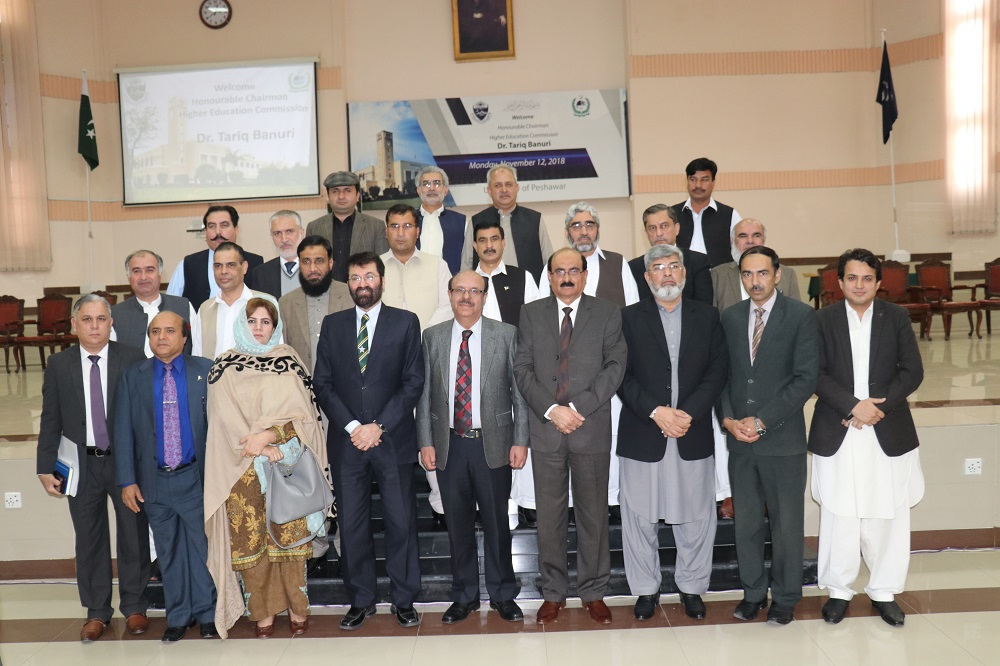 HEC is a national institution and one shouldn't ever think to dispute it as a provincial and federal subject, rather provincial and federal authorities must strengthen it to make it a valuable institution for national and international fore in education arena. These views were expressed by Chairman Higher education Commission Dr. Tariq Banuri, who delivered a key note address at the University of Peshawar's Convocation Hall on monday .
He started his key note address while describing his nostalgia with University of Peshawar as a student at engineering college part of then University of Peshawar as a president students college union. He went on to describe the glare of convocation Hall where likes of Altaf Gohar presented literary showmanship. He expressed his joy to be standing in the august convocation hall for the third time in front of the faculty. He was full of praise for personalities including former Vice chancellor Muhammad Ali and like of Obaid Ullah Durrani, known as a sufi & saint , who founded engineering college at Aligarh.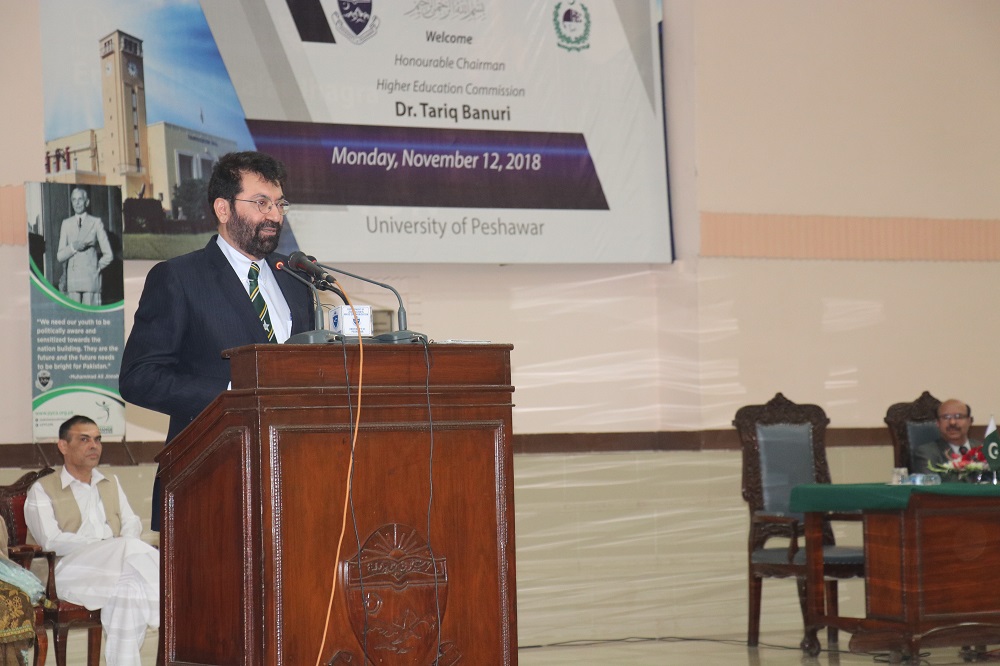 Narrating his concept of Higher education at the inception time as an institution, as a founding member, he brought at fore that objectives of establishing Higher Education Commission bore some realized goals and some unattained objectives. He stressed that higher education in Pakistan, has brought deep cultural change in the society unprecedented. He said that young generation opting for teaching posts in universities shows a remarkable trend that imbibes confidence in higher education and research, which was not the case in our era.
He lamented that while confronting quality, only 300 candidates in the country are able to qualify the CSS examination is a case in point. He added that Pakistani faculty catching up with American universities standards are below at par, due to his personal experiences of teaching at United States higher education institutions. He further expressed grief over the lowering of research standards mentioning plagiarism cases reportage and impact factors going down.
He called upon the faculty to admit the problems around us in the academia themselves before taking the task to resolve it.
He promised that new emerging institution of National Academy of higher education will train young lot of faculty to a level where they can be mellowed down to administrators, teachers, managers and multi task doers and eventually vice chancellors. He stressed that capacity building programs aimed at faculty will help them to make them compact teachers and economist too of their reign. He pledged that he is a complete advocate of autonomous universities provided that governance system is well functioning, intact and financially viable.
He further said that a new revolution in information technology at higher education institutions will be seen through introduction of Campus Management Solution, Smart Wifi, PERN project and national data base to be provided at the Universities.
Welcoming Chairman HEC, in the introduction, Vice chancellor University of Peshawar Prof. Dr. Muhammad Asif Khan elaborated the milestones of Dr. Tariq Buneri in his career stretching from earlier seventies till now as a civil servant, scholar, economist, environmentalist, educationist, scientist and policy maker.
Earlier, in the morning ,Chairman Higher Education Commission headed the meeting at Committee room I involving all public sector universities' vice chancellors delineating his policy level decisions and his road map for higher education commission.