UoP participates in Consortium of China- Pakistan universities that ends at Hangzhou China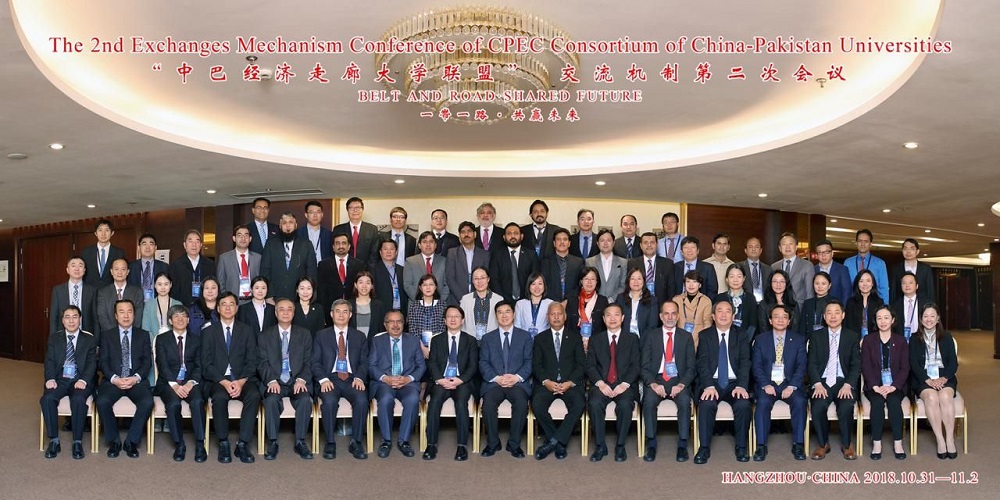 The 2nd Exchanges Mechanism Conference of the Consortium of China-Pakistan Universities was held at Zhejiang University, Hangzhou, China from 31st October to 2nd November 2018. Higher Education Commission of Pakistan shortlisted University of Peshawar the only University from Khyber Pakhtunkhwa to participate in the one of the most prestigious conference on higher education in China. Prof. Dr. Muhammad Asif Khan, Vice Chancellor University of Peshawar and Prof. Dr Zahid Anwar, Director, China Study Centre was invited to participate in the conference. Many Chinese Universities took keen interest in the collaboration with the University of Peshawar with focus on faculty exchange, student mobility and joint research projects under CPEC. Efforts were made during the conference to bring Chinese and Pakistani Universities near each other and strengthen academic cooperation.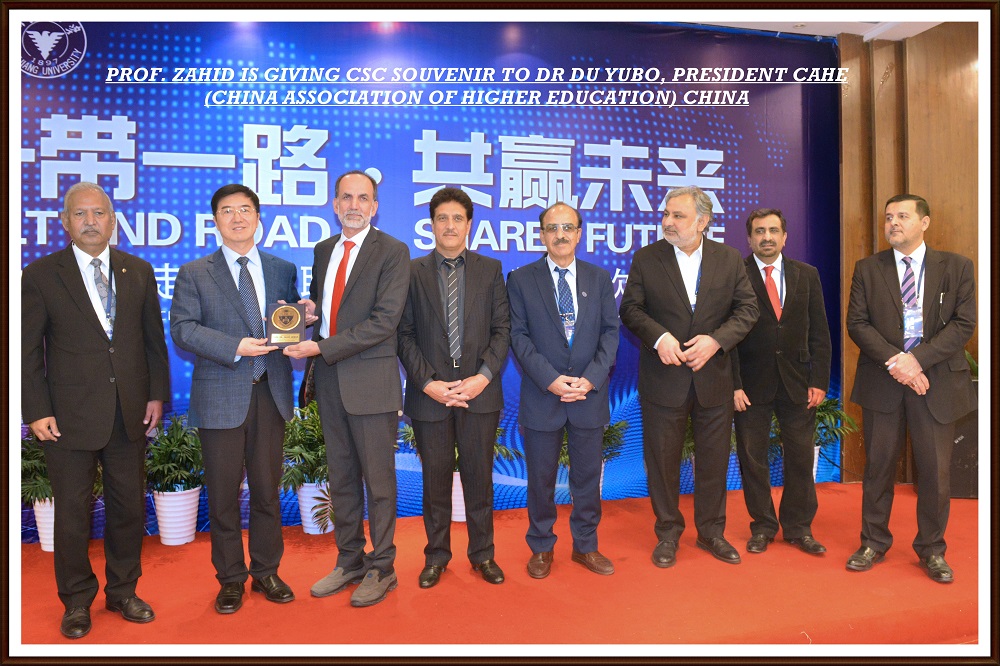 From Pakistani side Dr. Safdar Ali Shah, DG, CPEC CELL at the HEC, Prof. Dr Zahid Anwar, Director China Study Centre, University of Peshawar, Dr. Qaisar Abbas, COMSATS, Dr. Shahid Ahmed Khan, COMSATS, Syed Zulfiqar Ali Shah, IIU, Nisar Ahmed Siddiqui, IBA Sukkur, Dr Niaz Ahmed Bhutto, IBA Sukkur, Dr. Khalid Ahmed, IBA Sukkar, Dr Attaullah Shah, KIU, Dr. Zulfiqar Ali Umrani, Mehran UET, Dr. Javaid Iqbal, NUST, Dr Mubbsher Munawar Khan Punjab University, Dr. Muhammad Ansar, QAU, Dr. Abdul Nasir Afghan, IBA Karachi and Muhammad Ahsan Achakzai, BUITEMS participated in the conference.
After a series of consultative meetings with China Association of Higher Education and top Chinese universities with reputed Business Schools, a Pakistan-China conference was held at National University of Sciences and Technology, Islamabad on 28-29 August 2017, which was attended by nine top Chinese universities and ten Pakistani Business Schools / universities. It was decided to form CPEC Consortium of Business Schools.
Earlier, a follow-up meeting of the Consortium was held in Fudan University, Shanghai, on 3-6 Nov 2017, in which it was decided to enlarge the scope of Consortium and rename it as Pakistan-China Consortium of Universities. It was also decided to hold annual conferences in China and Pakistan alternatively to review the progress and discuss various proposals to make the Consortium more vibrant.
Moreover, a review meeting was held in Wuhan, China on 26 April 2018 with officials of China Association of Higher Education and representatives of the member universities from China. As many as nine Pakistani universities, including eight new / non-member universities participated. It was proposed that 15 new members may be added from Pakistan side so as to make a total number of 25 universities. In that backdrop the prestigious University of Peshawar has been short-listed to join the Consortium.