Clean and Green movement gains momentum at University of Peshawar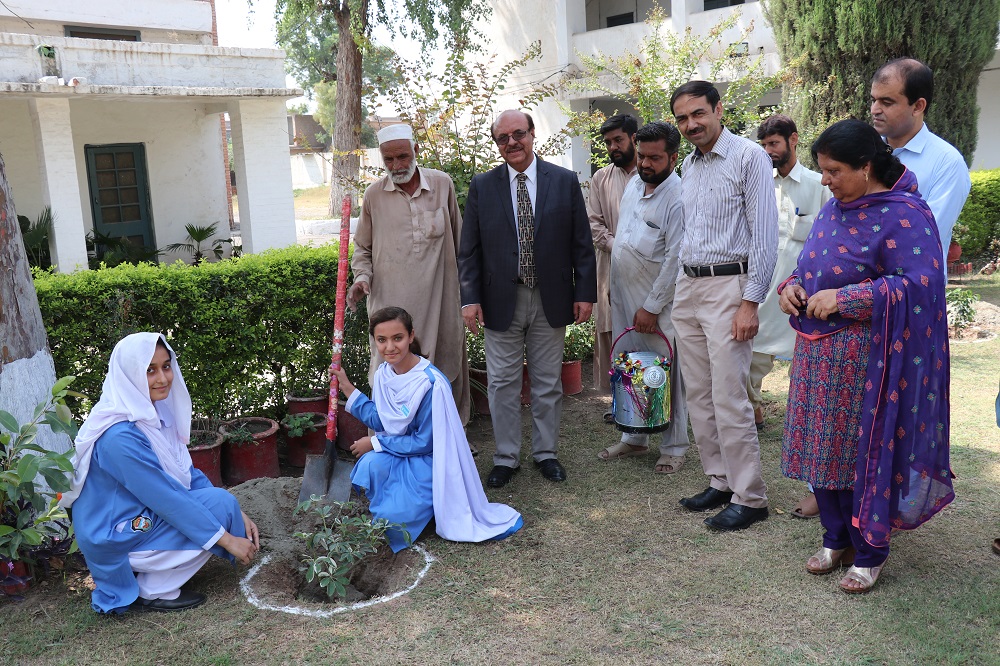 University of Peshawar being known for its green spaces, lush green grounds and extensive flora continue with its environment friendly initiatives. As a matter of policy, goal and objective University of Peshawar is preserving its green spaces and not allowing any construction or proposed plan on green spaces while replicating Higher education policy instruction. Further, University assesses every proposal through environment impact plan studies.
During the current academic session, University of Peshawar administration activated its nursery located at the Khyber House on 2nd September, 2018. Additional Commissioner Shahid Ali, Assistant Commissioner PDA Najeed Khan participated in the activity and promised to help University of Peshawar in its plantation drive. On this occasion, deputy director administration Gohar Rahman informed the guest that around 1100 saplings is currently available at the Khyber House. Later, guests along with Registrar planted four sapling trees at the Khyber House.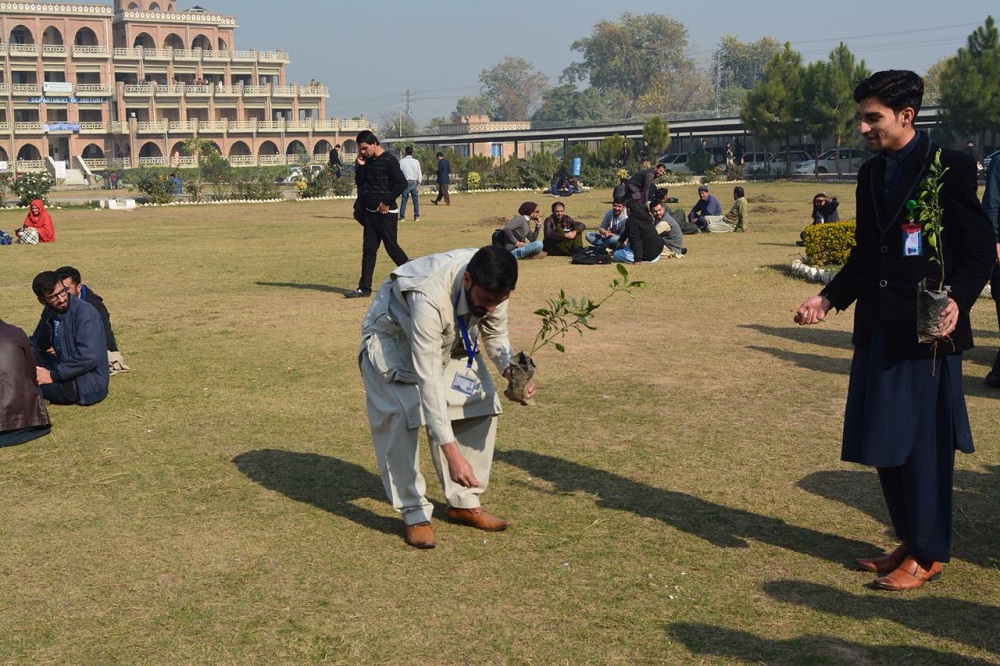 On 11th September,2018 , Vice Chancellor Prof.Dr.Muhammad Asif khan inaugurated tree plantation drive at the University Model school along students. A unique feature of plantation was to give trees names to toppers of the schools in BISE examinations while trees were planted by individual girl students. A unique tableau display was presented to the Vice Chancellor through putting on green dress and props.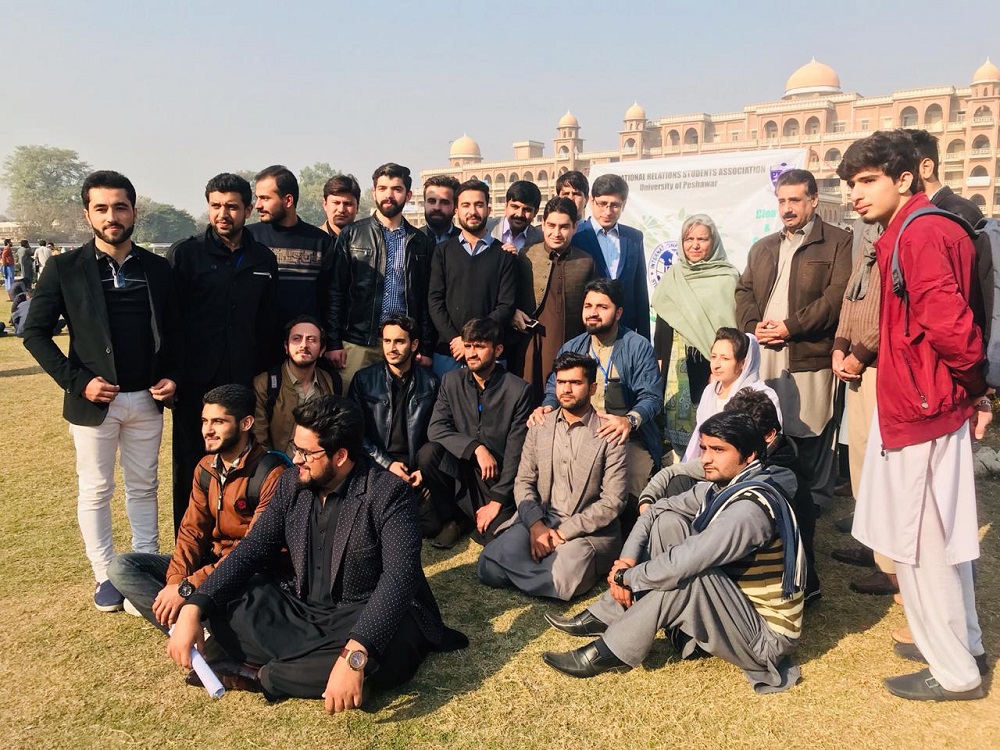 A seminar was held in the Department of Environmental Sciences (ENV) on Monday 24 September 2018 about 'Climate Change Policy of KP' organized by Islamic Relief, Peshawar, Pakistan.
A seminar on "Youth Role in Water Conservation and Climate Change Adaptation" was organised by the Department of Environmental Sciences (ENV), University of Peshawar, on 16 October 2018, held at SSAQ Hall.
On 17th October, 2018 Centre for Disaster Preparedness and Management held a one day national workshop under mobilize project to strengthen sensitization and coordination among key stakeholders including national and international agencies about climate change issues.
On 20th October, 2018, registrar Dr.Zahid Gul after giving farewell to retired University Security Force employees at Khyber House planted a sapling to instill the spirit of clean and green drive.
On 25th October, College of Home Economics organized a walk clean and green movement and participated in the cleanliness drive along hundreds of students in the college lawns.
On 6th December, 2018, visiting Balochistan students from the southern most districts planted a tree to leave a lasting memory about their visit.
On 19th December, International Relations Students Association marked clean and green drive at the academic block I& II and hold a rally carrying placards of environment friendly messages.
Besides this, Dr. Asif Khan Khattak, Assistant Professor at the Department of Environmental Sciences proposed the establishment of a students' society called 'Environment Society' to the Vice Chancellor, Prof. Dr. Muhammad Asif Khan, who approved its establishment in July 2017. The aim of this new society is to develop awareness in the students regarding environment friendly and green practices for the promotion of a clean and green campus. The awareness will be developed in several different ways that includes organising various events and activities for students related to our environment throughout the academic calendar year.
Subsequently, for the proper functioning of the Environment Society, a cabinet was selected, and the society started several activities.
The Environment Society is coordinating with the Directorate of Community Service Program, UoP, for the implementation of various activities such as plantation drives, walks, cleaning campaigns, etc., related to the Government of Pakistan's 'Clean and Green Pakistan'. Moreover, the Environment Society is also engaged in the identification of a composting site on the campus and a proper solid waste management system based on segregated waste.
The Environment Society is collaborating with external non-governmental partners that include United Nations Development Programme, Islamic Relief, Pakistan Red Crescent Society and National Cleaner Production Center Foundation. Activities include organising seminars related to climate change, installation of segregation waste bins, tree plantation, kitchen gardening, etc.