Shehryar Afridi brings Scholars' Cup participants and organizers at UoP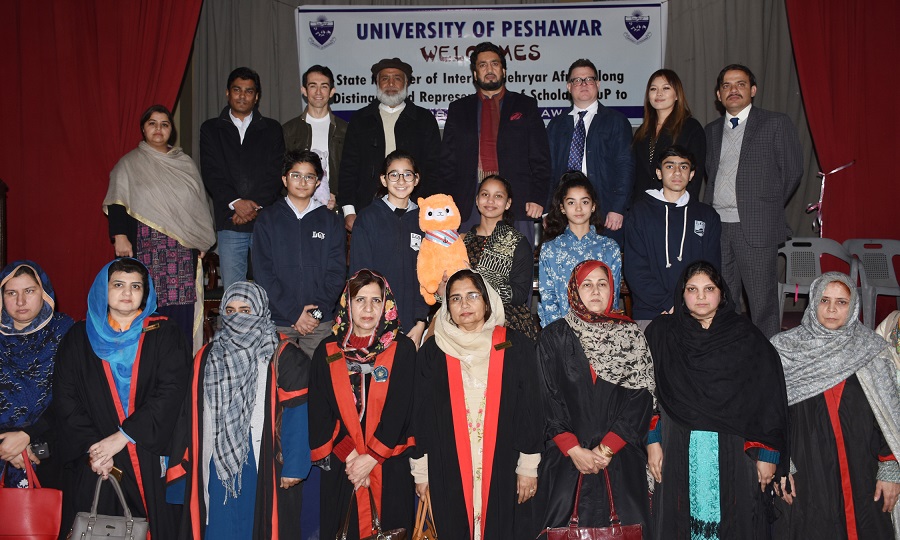 Peshawar: Minister of state for Interior has called upon youth to mobilize their energies to promote the true image of the country through participating at world forums like Scholars' Cup. He was addressing female students of University of Peshawar, mainly from Jinnah College, College of Home Economics, Journalism, University Model School along students delegations from Edwards College and Islamia College University at the Agha Khan Auditorium on tuesday.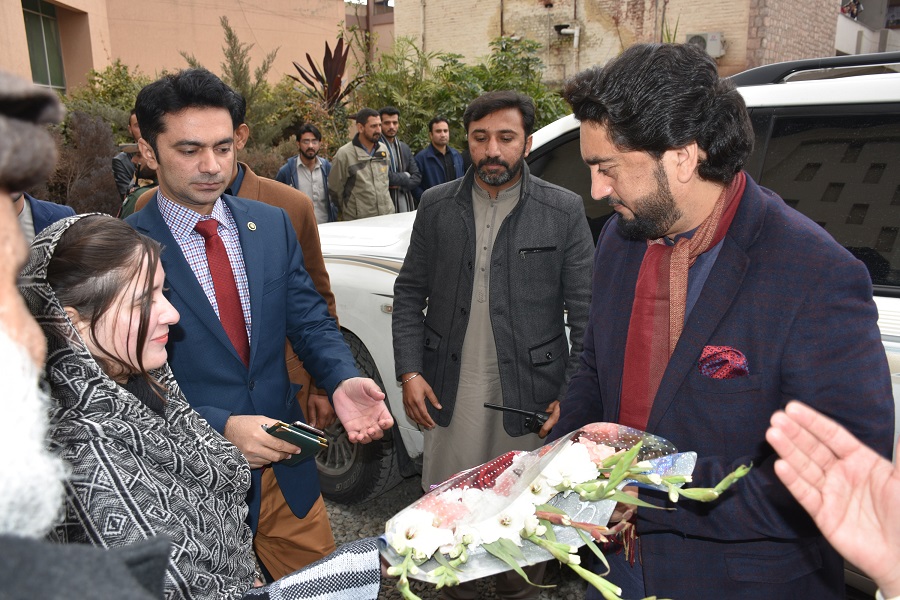 Upon his arrival, Dean Faculty of Islamic and Oriental Studies Prof.Dr.Meraj Ul Islam Zia welcomed the minister Sherhyar Afridi along Scholars Cup representatives Mr.Daniel,Mr.Jeremy Chumley, Ms.KylaTerra and with Scholars Cup participants' Pakistani Students including Rodha Khan Bangash,Hareem Shehryar Afridi, Muhammad Younas, Muhammad Zikaria, and their mentor Rubab Fatima.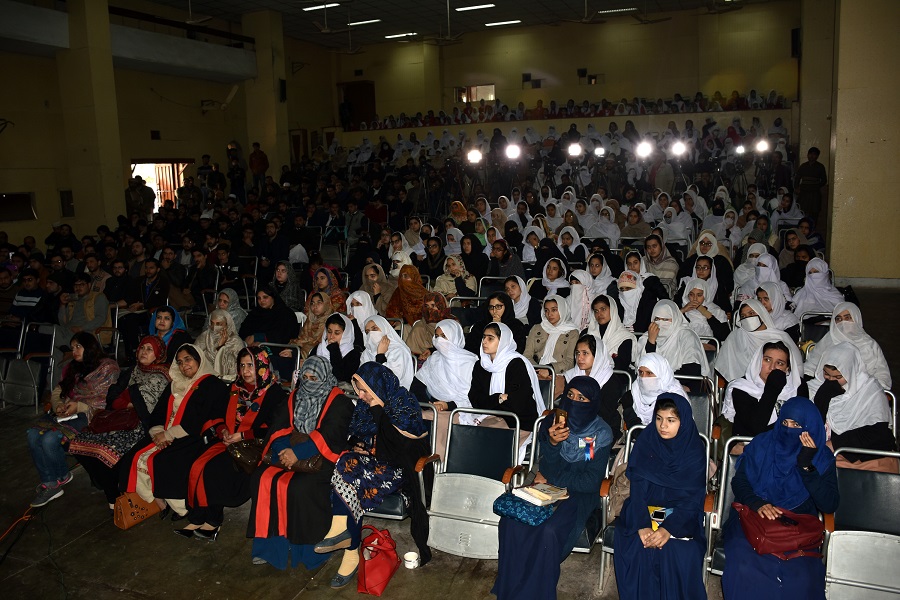 The visiting entourages sans minister later make a trip to Academic Block I and II where they interacted with students of university of Peshawar especially with Gender Studies Chairperson Prof.Dr.Anoosh Khan.
Later, in Agha Khan Auditorium visiting foreign delegation made motivational speeches to promote the cause of Scholars' Cup and helps understand the demands of international portfolio and imbibing foreign cultures during migrations to western hemisphere. Pakistani students narrated their experience with Scholars Cup and received huge applause from the audience.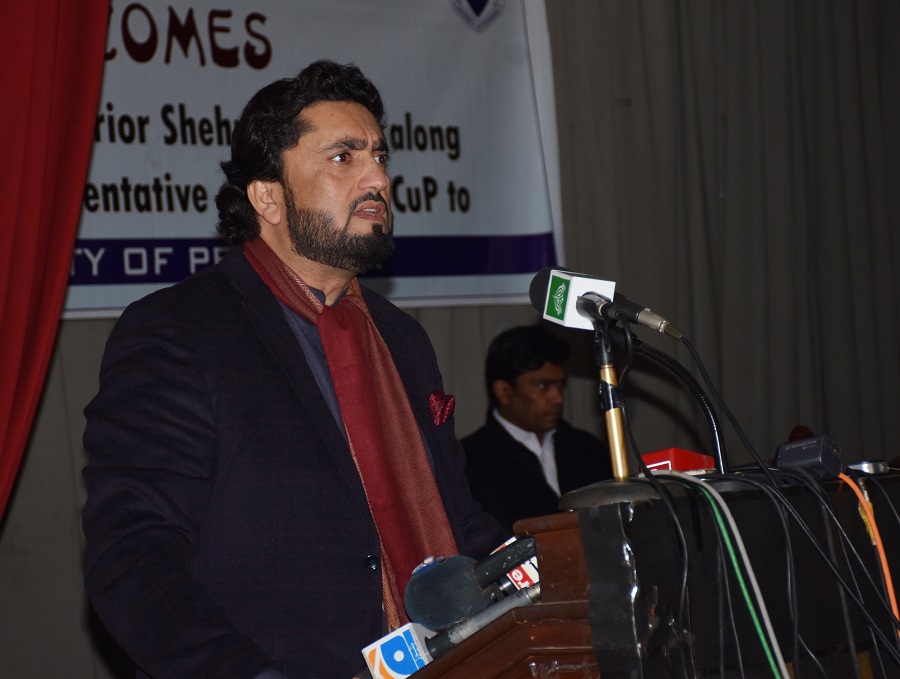 Speaking as Chief Guest Minister of State Shehryar Afridi promised that present government will help financing deserving students to participate in the Scholars Cup despite going through the lean patch due to financial crunch. He stressed that KP and former FATA people must be praised for their resilience by world community because of biggest global war on terror waged on their soil. He stressed that students should gel their Islamic ideals with a humane mind to defeat the obscurantist forces in the society. He pinpointed out that we will not allow our youth to be de-tracked by misleading propaganda and fifth generation war.He lamented that in past people who preferred individual interests over national interests have done considerable damage to the country.
At the end, minister sang national anthem along students to instill patriotism ritual in students.