A national seminar sensitize UoP students about road safety measures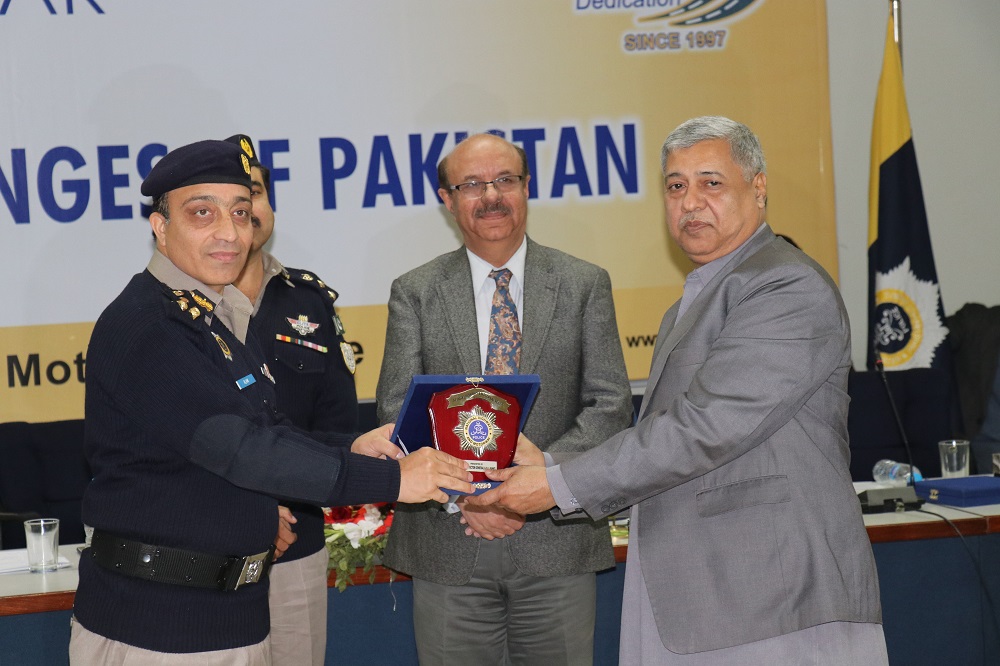 Campus: Speakers has urged for proper legislation on two and three wheels vehicles to reduce roads induced crashes in the country and to effectively introduce road engineering techniques in road makeup, infrastructure design and engineering techniques. These views were expressed during a national seminar organized by Motorways police and national highways entitled as "road safety challenges of Pakistan" at Sir Sahibzada Abdul Qayyum Conference Hall, University of Peshawar on Tuesday.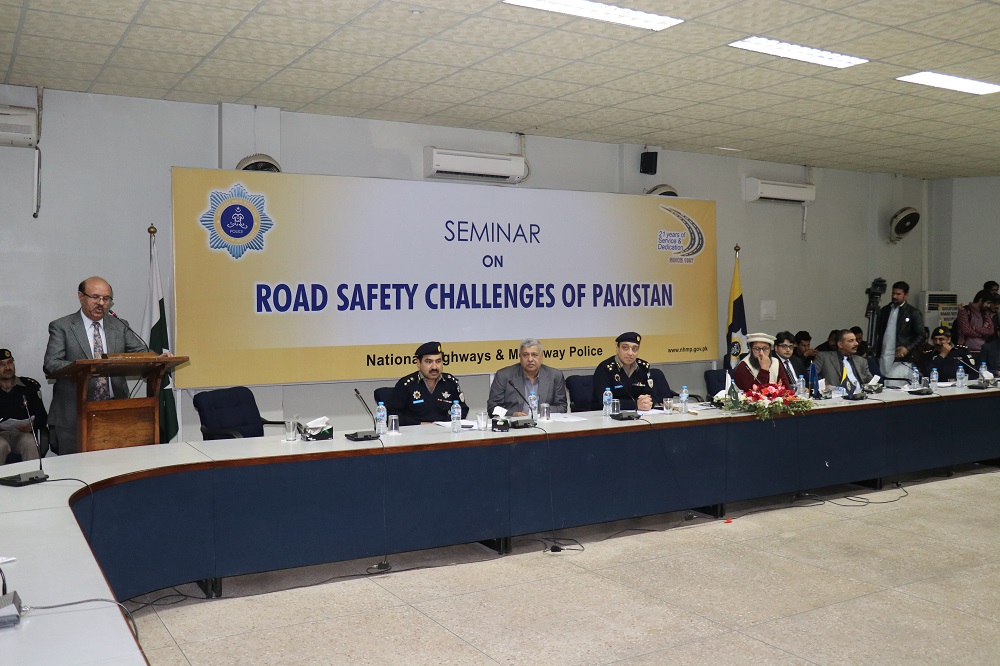 Around three hundred students participated in the event to keep abreast the emerging dynamics of the road safety challenges in the country.
Speaking on the occasion, chief guest Vice Chancellor University of Peshawar Prof. Dr.Muhammad Asif khan expressed joy and satisfaction over motorways police initiative to conduct the seminar at University to sensitize young people about the transport system and associated issues. He maintained that driving is the most responsible duty as it may involve saving or risking lives of individuals and bread-winners. He called upon the authorities to step ahead to make stringent measures for obtaining driving licenses.
Delivering a key note speech, DIG motorways and national highway Muhammad Alam Shinwari stated that his force is sooner taking the responsibilities of guarding and serving Multan Sukur motoways and his institution application 'Humsafar' shall serve the commuters with ease and safety. He assured the audience that seminar suggestions will be sent to concern authorities to take a leaf out of it.He assured that 'zero vision ' implemented in Europe referred in the seminar will be used by motorways in their policy design in near future.
Speaking as guest speaker and expert in transport subject, Dr.Akhtar Ali Shah said that road occupancy in Pakistan is 100-120 per thousand individuals is far more less than UK where there are 700 vehicles per thousand individuals. He stated that 20,000 fatalities in the country is a case in point that people prefer rash and unscrupulous driving and disobey road safety mechanisms. He lamented that flyovers in urban areas has congested the traffic rather than helping due to triple conversion phenomenon. He urged the legislators to work diligently to address heavy vehicles issues along with bikes issues.
The experts from FJWU, prof.Ahmad Ali Shah and NHA's Dr. Hammad Hussain Awan has called upon motorways to bring Behavior Communication Change models for commuters through mainstream media and events showcasing top address the attitude problem in the country. Dr.Hammad Awan said that India through their celebrities has brought a sea change in the road safety mechanisms in the country through public service messages.
SSP motorways Waheed ur Rehman khattak suggested that majority vehicles are bikes and three wheelers and a proper law must be brought up to address and discipline them through road engineering, infrastructure and makeipm techniques.
A quiz competition was conducted to distribute gifts and know general knowledge of motorays working among the students.
At the end DIG motoways M.Alam Shinwari handed over the souvenirs and gifts to the guest speakers.