State Bank subsidiary NIBF inks an MoU with University of Peshawar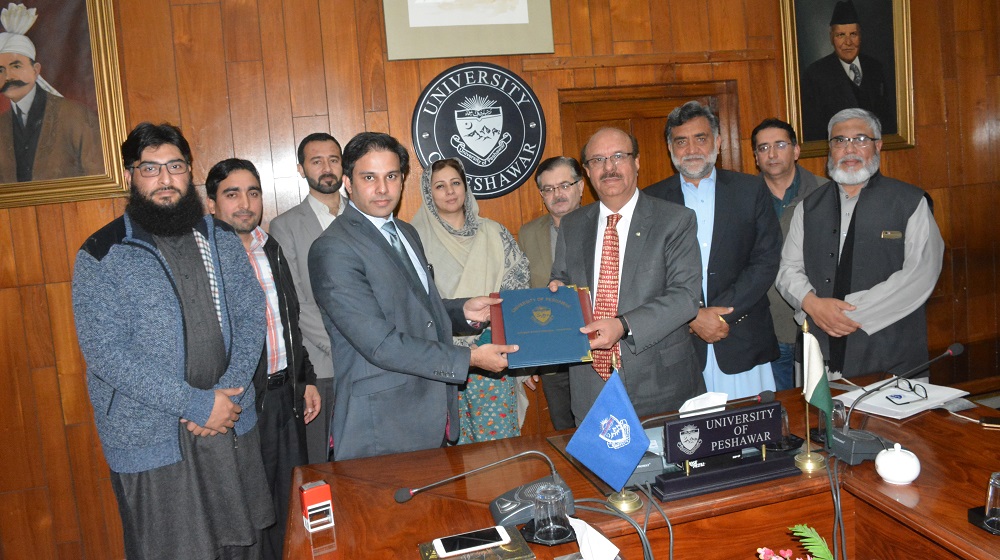 Peshawar: The National Institute of Banking and Finance and University of Peshawar have entered into a memorandum of understanding to impart essential financial education to youth in school going children for strengthening of the money management skills in understanding of financial matters. NFLP-Y, National Financial Literacy Program, is expected to serve as a medium to connect youth with Financial Institutions that offer Banking products and services.
The program will mainly target 3 groups, school going children age 9 to 12 years, adolescent, age 13 to 17 years and youth age 18 to 29 years. The purpose of this Program is to impart knowledge and understanding of basic financial concepts, products and services to low- income Pakistanis to enable better economic decisions.
Given the high level of financial exclusion, National levels of literacy and myths surrounding the formal financial system, NFLP's immediate priorities is to help its participants understand how to manage their money along with their rights and responsibilities in order to utilise the system and improve their living standards.
'MoU' was signed by the representative of NFLP-Y and the vice chancellor of the University of Peshawar Professor Dr Mohammad Asif Khan.